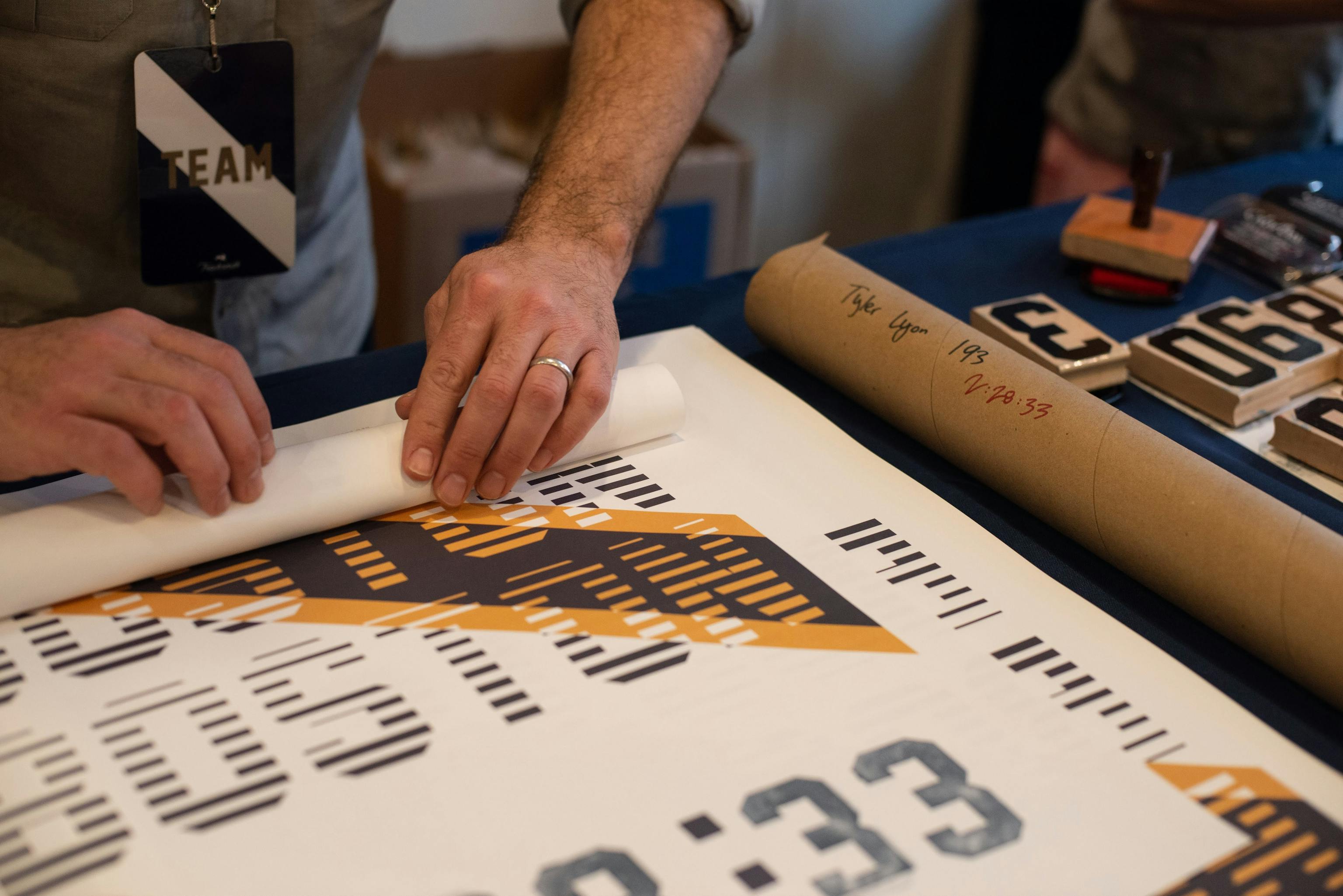 Chicago Pop-Up
2021
We're headed back to Chicago. This year we're taking over the Tank on the ground floor of the Chicago Athletic Association with our Marathon Pop-Up Experience. Visit us to shop the Chicago Collection and our new fall line, join a shake out run, hand stamp your finisher's poster and more.
We are requiring registration for events in order to manage capacity at the Pop-Up. All attendees must have proof of vaccination status and/or a negative COVID test. According to IL regulations, masks must be worn inside the store at all times. Some events have limited entrees and will sell out. See the line-up below and click the link to RSVP for each event.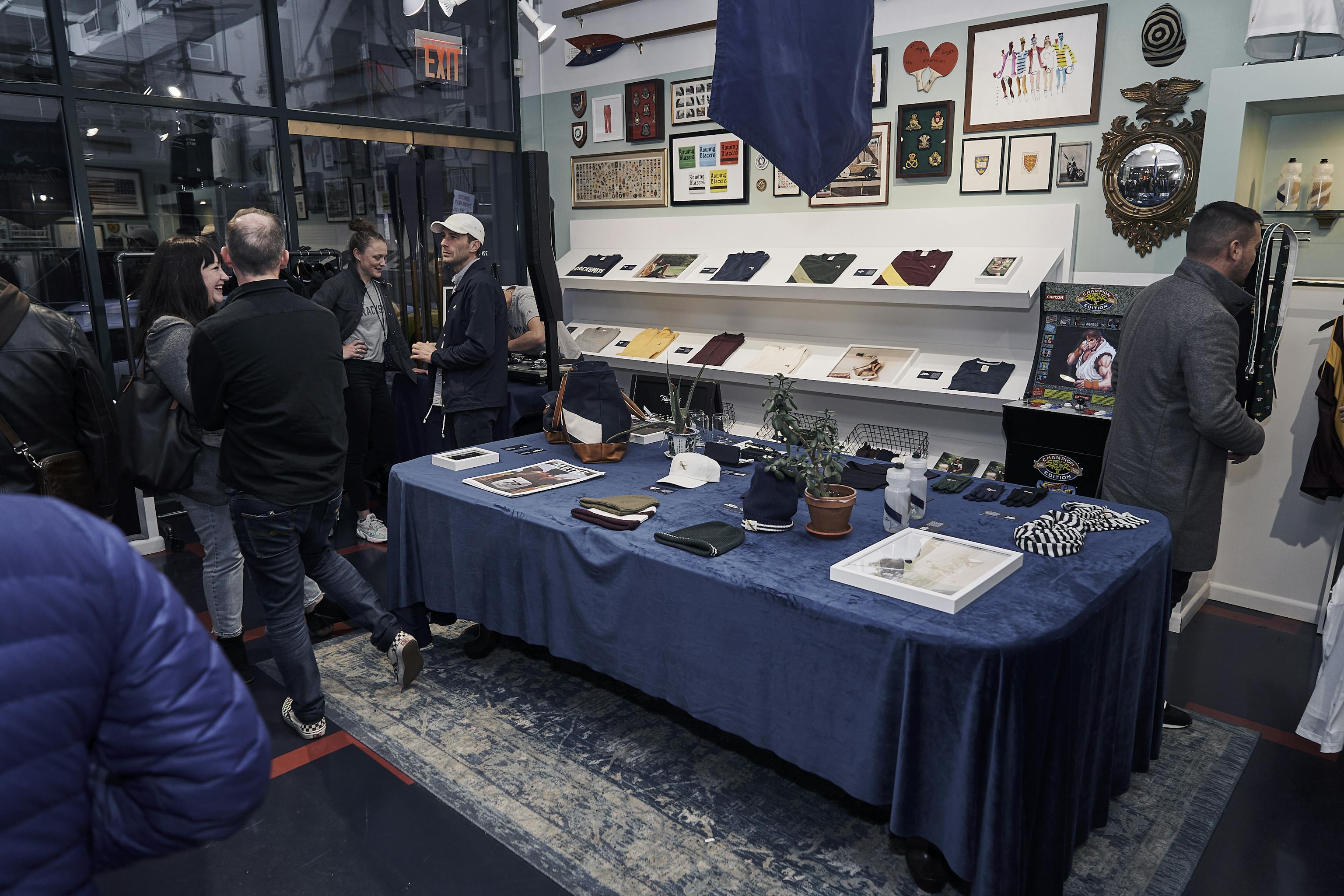 Location
The Chicago Athletic Association
12 S Michigan Ave
Chicago, IL 60603
Pop-Up Hours
FRIDAY OCTOBER 8th 10:00 AM – 7:00 PM
SATURDAY OCTOBER 9th 10:00 AM – 7:00 PM
SUNDAY OCTOBER 10th 10:00 AM – 7:00 PM
MONDAY OCTOBER 11th 10:00 AM – 4:00 PM
FRIDAY 10 AM
Race Pack Pick Up
Grab your free limited-edition Chicago Race Pack. Quantities are limited and will be issued on a first come, first served basis.
FRIDAY 7 PM
Live Podcast with Citius Magazine
Join us for beers and good conversation with Citius Mag's Chris Chavez and guest Nick Willis.
Limited to 50 guests. Doors open at 6:30 PM.
Sold Out
SATURDAY 8:30 AM
Pre-Race Shakeout
Get your legs moving with this short pre-run shakeout on Lake Michigan.
Registration Closed
SATURDAY 9 AM
Hurdle Podcast
Live Show
Join Hurdle podcast host Emily Abbate and guests for an intimate conversation about thriving on the run.
Limited to 50 guests.
Sold Out
SUNDAY 12 PM & MONDAY 10 AM
Commemorate/
Commiserate
For good or bad this race will be stamped on your memory, so celebrate a PR or capture the struggle the day after Chicago by stamping your time on our free commemorative poster, Sunday post-race and on Monday.
Limited availability; please see registration for available times.
Sold Out
SUNDAY 10 AM - 4 PM
Post-Race Party
Looking to celebrate post-race? We'll have the bar open for you to enjoy.
MONDAY 9:30 AM
Boston
Viewing Party
Swing by our pop-up to relax on Monday morning. We'll have the Boston Marathon on the big screen.

ALL WEEK
FKT Challenge
Trials of Miles
We've partnered with Trials of Miles to host the Marathon Week FKT Challenge. We have created a special segment in Chicago. Run the segment during marathon week, submit your time to run@trialsofmilesracing.com, and see how your result stacks up against the competition. Join us on Saturday at 6:30 PM from Northman Bar for an informal race of the course.
Gear Up
The Chicago Marathon is a love-letter to the city's diverse neighborhood, keeping you entertained with every hairpin turn. Plus it's flat. Our 2021 Collection takes design inspiration from the city's iconic flag.