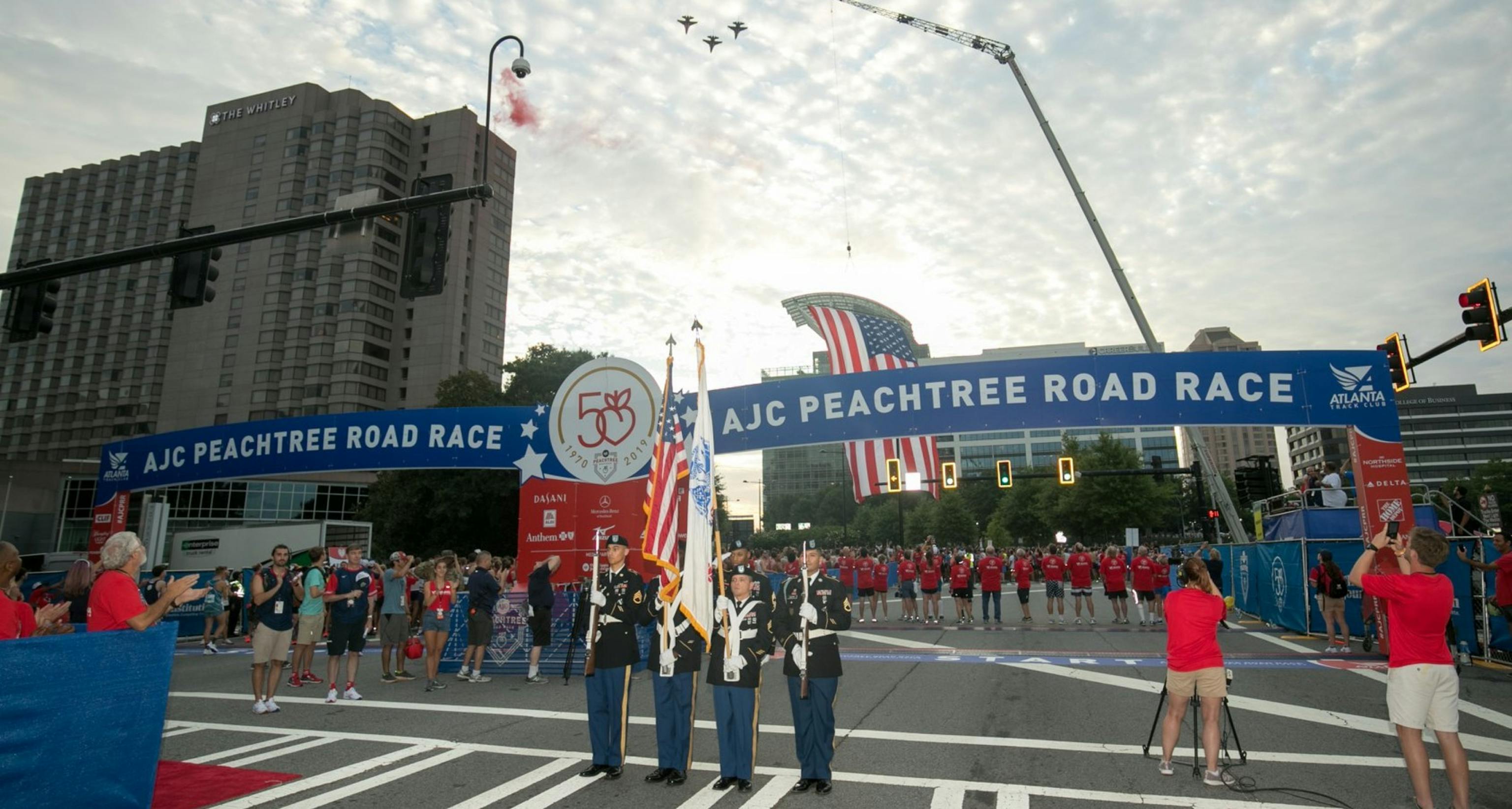 Race Minds
In the late Spring of 2020, METER sat down with four race organizers to discuss how the COVID-19 pandemic affected their community-led events.
By Heather Mayer Irvine
It was probably when the NBA canceled its season, on March 11, 2020 that people started to realize how big of a deal the coronavirus pandemic was going to be. But the Boston Marathon was still over a month away. The 2020 Olympic Games were in late July. There was no way we'd still be fighting this virus in late summer. Right?
Over the past year it became apparent that coronavirus was here to stay and disrupt our lives, including training and racing. Journalists who cover the running community and elite athletes reported on race cancellations and what the global pandemic has done to professional athletes, training, and racing.
But the amateur runner knows that racing doesn't take place without incredible planning and partnerships with sponsors, businesses, and local organizations, including police, fire, and public works departments. Without a strong community backing, our beloved races would cease to exist either entirely or as we know them.
METER sat down with four race organizers over video to talk about how COVID-19 has affected their events and communities that support them. We chose these races for a few reasons: They fit the bill of being community-led, they draw incredibly fast runners—elite and sub elite levels—and in some cases, there is no prize money, "just" the feeling of being a part of something bigger than themselves.
Holyoke St. Patrick's Day 10K, Holyoke, MA | Brian Donoghue, Race Director
10K road race, Saturday following St. Patrick's Day
The 10K takes place in conjunction with a weekend of St. Patrick's Day festivities and draws 6,000 to 7,000 runners from 38 states. Six blocks of the downtown area are closed down for the race and parade to host 20,000 to 30,000 people.
Trav's Trail Run, Newburyport, MA | Don Hennigar, Race Director, Newburyport High School cross-country and track coach
Three mile cross-country race, third Sunday in May
The race, in its 20th year, is a fundraiser for a scholarship in honor of Travis Landreth. Landreth ran cross-country for Newburyport High School and went on to train with Nike's farm league. He died unexpectedly while on a training run when he was 24 years old due to a heart condition. Trav's Trail Run hosts roughly 250 participants.
AJC Peachtree Road Race, Atlanta, GA | Rich Kenah, Executive Director, Atlanta Track Club
10K road race, July 4
Known as the largest 10K race in the world, Peachtree hosts 60,000 runners. Two years ago, Peachtree was the United States 10K Championships race. The event draws elite runners from all over the world.
New Balance Falmouth Road Race, Falmouth, MA | Jennifer Edwards, General Manager
Seven mile road race, third Sunday in August
The Falmouth Road Race is one of the most storied road races in running history. The race is capped at 12,800 participants, who run from Captain Kidd Restaurant and Bar in Woods Hole to Falmouth Heights Beach.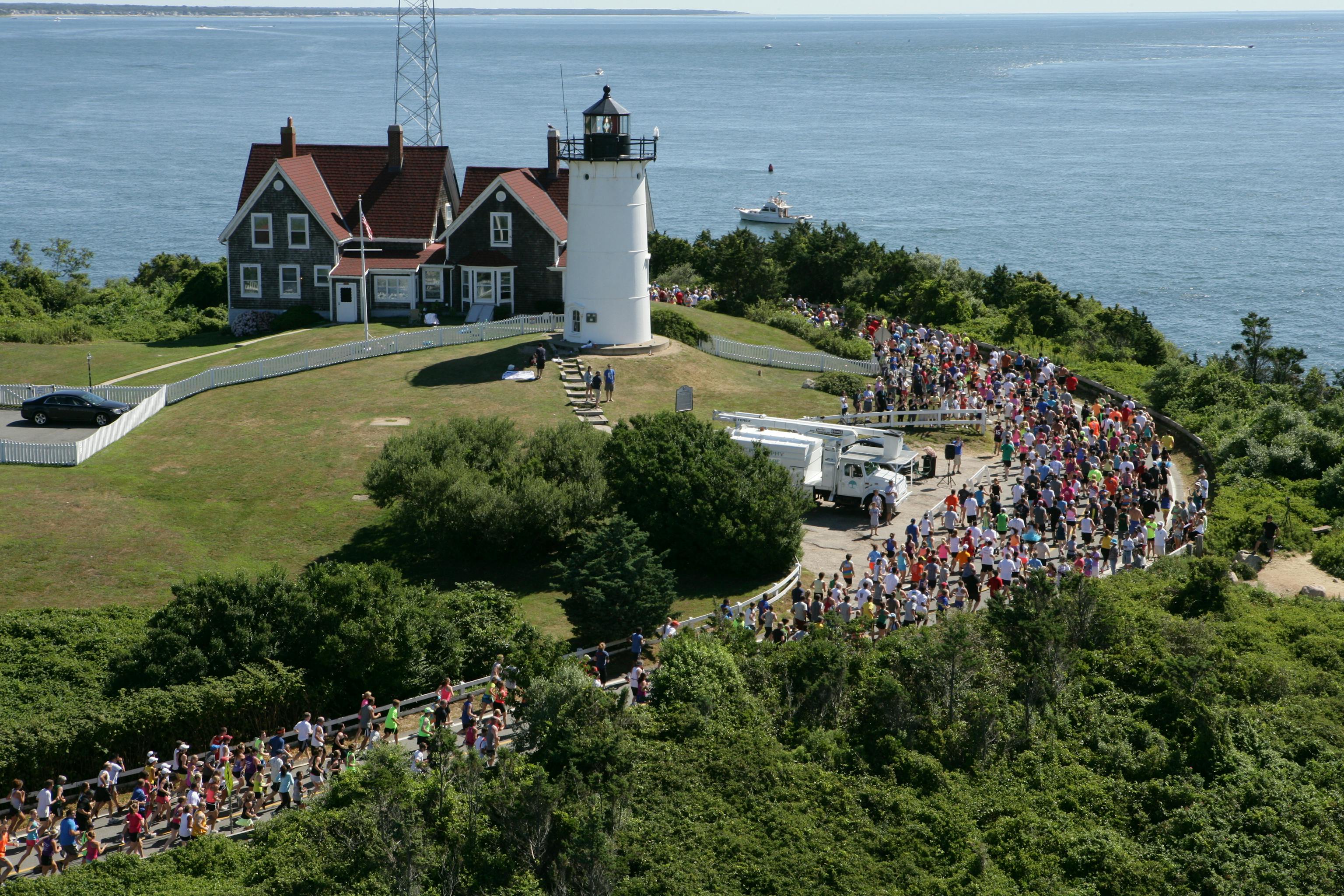 When do you normally start organizing for your event?
Kenah: After the Peachtree Road Race on July 4, we start discussions on July 5 for the following year. We have a full-time staff, roughly 10 staff. ATC works with dozens of people on the planning of Peachtree year-round.
Donoghue: It's a year-round process, but we definitely have some down time after the race to catch our breath. We ramp up about six months before the event and the last three months are crazy. Ten volunteers do the bulk of the work.
Edwards: I work for DMSE Sports, which puts on about 30 events over the course of the year, including the Boston Marathon. There are four of us who are dedicated to Falmouth year-round, but we wouldn't be able to do it without our 1,800 volunteers.
Hennigar: We have a much smaller operation. I do about 95 percent of the work, and I start planning in January. We have a small group that does a lot of work as we get closer to race day.
Races rely on community goodwill, including road closures, securing sponsorship, and recruiting volunteers. How much time and effort does it take to maintain those relationships?
Edwards: Our event is large, but Falmouth is a tiny town on Cape Cod. I went to the chief of police's daughter's wedding. We try to keep that community goodwill going throughout the year and give back to first responders, department of public works, Falmouth hospital. Our event puts a strain on their systems, so we will treat them to a lunch event, for example and have ongoing conversations with them in which everyone feels valued.
Donoghue: When we have our event meetings throughout the year, the captain from the fire department comes, a liaison from the police department, someone from the department of public works. The organization is a yearlong process, but it just naturally happens because of our relationships.
Kenah: In a city the size of Atlanta, there are certain processes and procedures you have to follow from a permitting perspective. But you can't have Peachtree without the relationships. Every seven years our race falls on a Sunday. In 1982, there was a standoff between the track club and leaders from the local churches. Mayor Andrew Young was called in to mediate and resolved the issue by participating in the event. The dean stands on the Cathedral of St. Phillip (a church along the course) there every year blessing runners with holy water.
What types of crowds does your race attract?
Hennigar: High school alumni, parents, and a huge UConn alumni contingent. Travis, for whom the race pays tribute, ran at Newburyport High School and went to the University of Connecticut. Our core group has been with the race for 20 years, and now they're bringing their children.
Edwards: The race is open to Falmouth residents and taxpayers first, who get guaranteed entry. Falmouth has the summer tradition to it, and people plan their vacations around the race. The whole course—except for a portion through Woods Hole—is lined with spectators, roughly 50,000 to 60,000.
Kenah: Peachtree draws an elite crowd. Our moniker is the world's largest 10K. Last year, we had runners from 49 states and 20 countries. Peachtree draws national and international runners but this is how Atlanta celebrates the Fourth of July. 90 percent of our race field is from Georgia. We might have 100,000 to 200,000 spectators.
What is it about your race that sets it apart from other, larger, headline acts?
Donoghue: It's St Patrick's Day weekend. We call it the Holyoke Homecoming. It's a big party. Making yourself different from other races is the hardest part, but I think that takes care of itself because of our community.
Hennigar: We pride ourselves on racing the way racing used to be: without the glitz and glamour. We award top runners with a handmade mug, and all runners get Fluffer Nutter sandwiches after the race.
When did you know your event wasn't going to happen at all or in its usual capacity?
Donoghue: The city made the call for us, on March 10, less than two weeks before our race. We had many conversations before the official cancellation. There was a lot of backlash. For two days there were a lot of angry people. Forty-eight hours after our cancellation, the NBA canceled its season. Then they understood.
Hennigar: We made the call in early April. We can't wait until two weeks before or it's all money down the drain. We thought about a virtual option, but that wasn't in our fabric.
Kenah: We decided in the last few days of April. We wrestled with the same issues of expenses. For us to have 45,000 people [who registered] say Peachtree is that important to them, we factored that in to postpone rather than cancel.
Edwards: Town officials decided to cancel all events on March 58th, as we all joked, because of how long March felt (they canceled at the end of April). Falmouth wasn't canceled, it was redesigned. We're still having our 48th running, it's just an at-home edition. We have 8,000 people registered.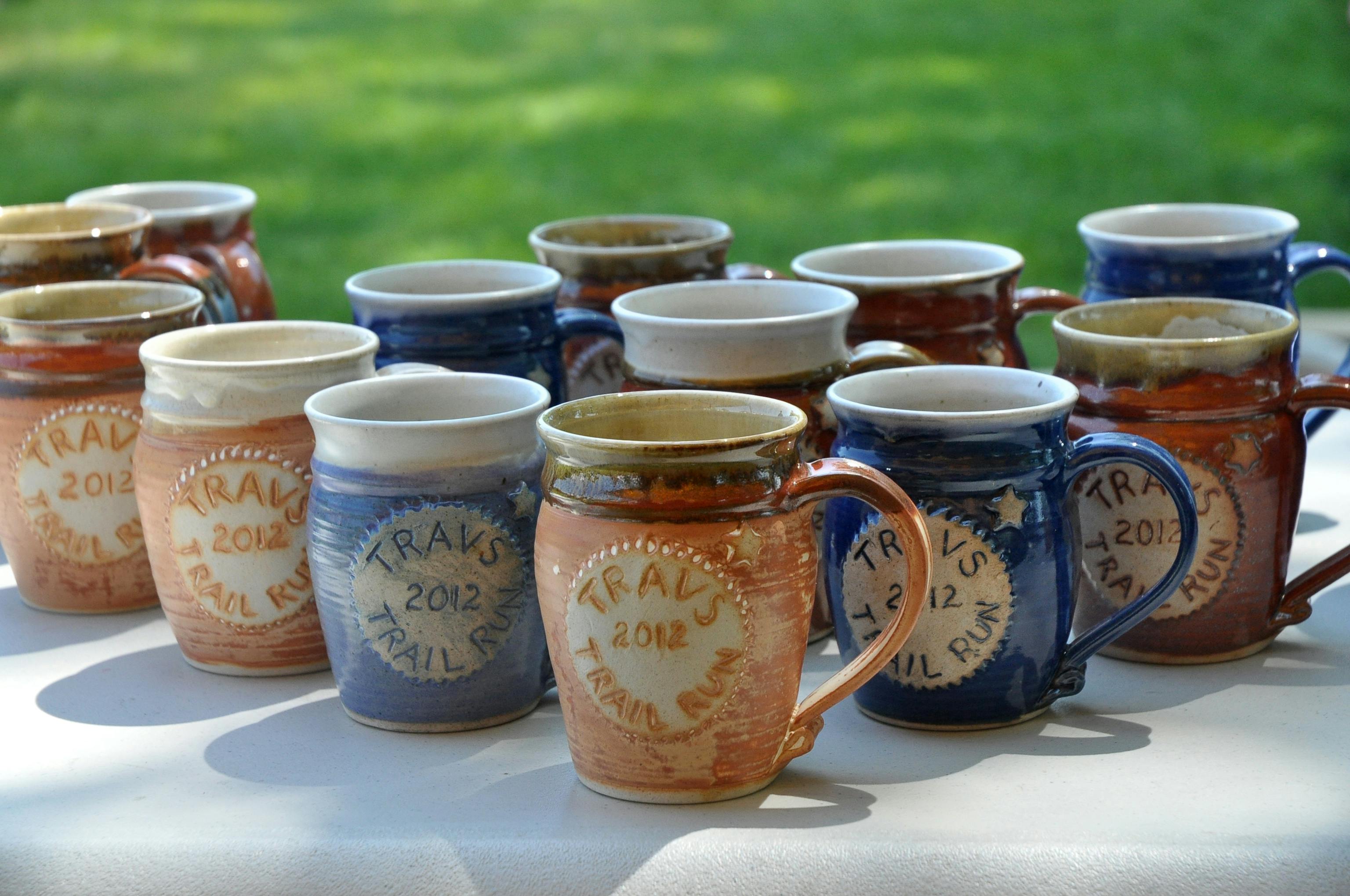 We've heard about what cancelled and postponed races mean to athletes and participants, but what was that immediate impact on race organizations and the communities that support them?

Donoghue: The immediate impact on a town of 40,000 people, which balloons to 60,000 to 70,000 on race day, is the income that local businesses normally get. It's been crippling from a local economy standpoint.
Edwards: Similarly, we have a small community that is dependent upon tourism. We thought, how can we support local businesses and also bring people back to town when it's safe to do so? We went out and bought 700 gift cards, $35,000 worth, from restaurants and businesses in Falmouth. We're randomly awarding our at-home race participants with gift cards so they can come and use them next year.
What about over the course of the year?
Kenah: In the city the size of Atlanta, a city that is accustomed to hosting large events like the Super Bowl, college playoffs—the economic impact of Peachtree is small in relative terms. With respect to our organization, the Atlanta Track Club, we are dependent on Peachtree to drive the programming we have. We employ more than 30 people full-time. Not having the race will have a significant economic impact on us for years to come. We've been able to protect the vast majority of our staff, but we did lay off 10 percent of our workforce.
Moving forward, how might the lessons learned from the global pandemic affect your events?
Kenah: There is only one sports organization that was smart enough to plan for this: Wimbledon, which took out pandemic insurance. I imagine all of us have plenty of insurance, but none of us has pandemic insurance.
Rich, can you talk a little bit about your unique year, having hosted the Olympic Marathon Trials at the end of February?
Kenah: If you told me at the beginning of the year that Marathon Trials would be the easiest thing we'd do this year, I'd have told you you're crazy. We budgeted for a loss but that doesn't play into what we're faced with now. If the Trials had been a week later, I don't think we would have.
Don, your race, a memorial, holds a special place in your community's heart. How has the community dealt with this year's cancellation?
Hennigar: We took a big hit this year. We still made our donation to the scholarship fund, but we had virtually zero money coming in. A number of people ran at the state park like they would have if the race had happened. The spirit of the race was there. We had significant donations; those who pre-registered told us to keep the fees. People entered after we cancelled so they could make donations. We got a lot of support. That gives us spirit for next year.
What have these unprecedented times shown you about your communities?
Donoghue: My day job as a sales rep for Asics gives me a unique perspective that we're seeing the next running boom. These shops are the backbones of the running community, and running is something anyone can do.
Edwards: This situation has given everybody a sense of appreciation for what we offer to our communities, not just the running community, either. We're incredibly lucky to have the support.
Kenah: The Peachtree phenomenon is something that's hard to explain. It was lightning in a bottle when it took off in the 70s, and it remains that way today. Tens of thousands of people include Peachtree as part of their July 4 tradition. There's pent-up emotion around Peachtree. At a time when so much of our country is divided, we see this pandemic as a way of bringing the running community together in a way it hasn't had to before.
We'll look back on this year, as a disruptor that made the [running] industry stronger and forced us to be reborn. It's up to our respective organizations to make lemonade out of these lemons. I think we did.
A longer version of this story first appeared in METER in summer 2020.