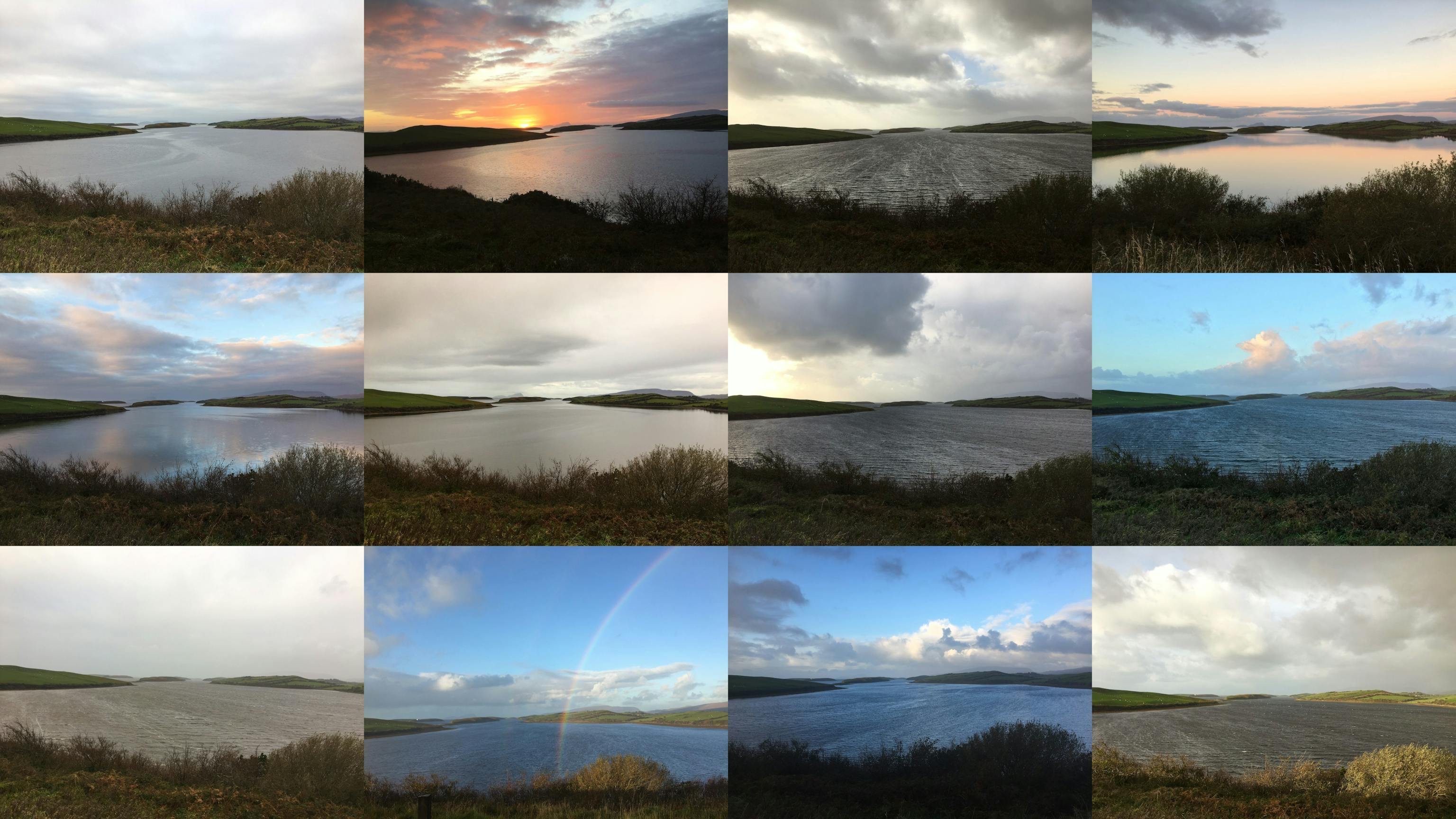 Second Wave
Words and Photography by Joanne Stocker-Kelly
I was never good at keeping up with things that weren't immediately easy. I've always been fit – fit enough, anyway – but it wasn't until my early 30s I had the discipline to even try to build up endurance. Years of working in a newsroom left me a bit spongy and unable to touch my toes, I fell hard for yoga, but it took the COVID-19 pandemic to motivate me to get off a treadmill and go outside for a run. That is, to actually run, not stop to take photos of cows and rainbows every quarter-mile.
Last spring, the novel coronavirus robbed me of a stable journalism job (stable at least in terms of employment status - as a reporter in the Middle East, instability was my raison d'detre) and, for a while, my health (I got sick in April and seem to have been struck by "Long Covid," with symptoms including fatigue and shortness of breath that still rear their heads sometimes), but it gave me something else: abundant, unfilled, crushing amounts of time. So I started running, really running.
I live at Clew Bay, outside Westport in County Mayo. I'm from eastern Pennsylvania (outside Philadelphia, a place that after this election I won't have to elaborate on anymore) and although I grew up roaming around acres of woods and cornfields and spent a lot of time on Cape Cod in the off-season, I wasn't prepared for how truly desolate rural Ireland can be. At the height of lockdown 1.0 in the spring, even road construction was halted, and there were mornings when the wind died and it was so quiet you could step outside and hear only the gentle waves and the blood pulsing in your skull. It was perfect.
Now, facing a second six-week lockdown in late October, isolating with glacial islands and mountains on the horizon means more than half my precious 5km exclusion zone is literally water. This area has a few houses, but the road isn't maintained, and it's as hilly as you would expect. But if I'm feeling bold, I can stretch the 5km just enough to get on the greenway, which opens to kilometres of flat track through sheep-dotted bogland all the way to Achill Island; only once have I seen other people along that stretch of the route, and the Guards are unlikely to care about a lone American woman plodding along.
Just below the horizon is the water, and then looming Clare Island and a half-dozen others whose names I never bothered to learn (they claim there are 365 islands in Clew Bay, one for every day of the year, but they didn't count on 2020 lasting a decade), and then nothing but an occasional iceberg in the freezing cold Atlantic until you reach the eastern part of the United Stateswhere my family are. By now, I haven't seen them in more than a year.
When my dad visited Ireland for the first time after I moved here, I was shocked by how quickly his hair had turned white. I feel I'm losing precious time with him. He's an adventurous traveller and I worry about him, trapped in a suburban home for months without knowing when he'll hug his daughter again. And I worry about my mom, diligently wearing her mask and trying to make the best of things outside her control but forced to be a guinea pig for a school district determined to bring students back into a looming third spike of infection.
By the end of summer, my lungs were still reeling from the COVID, but I was strong enough to complete a couch-to-5k running program, so that's my starting point. I've said all along I want to improve my endurance and run a half marathon, and that I don't care about speed, but that was until I found out one morning I'm really, really fast. This six weeks feels like a chance to explore all of that.
But autumn in the west of Ireland means wind and rain that can stretch for days, and I have to remind myself nearly every morning that if I want to be a runner I'll need to actually run.
And as I run, I wonder. What even is the point of locking down now? I'm generally a positive person – I like to say my stasis is happy – but this year has been nothing but trials, and the restrictions don't always make sense.
When we went into Level 3 restrictions a fortnight earlier, the beautiful yoga studio where I've been teaching had to close, but the GAA kept going. Under Level 5, the sport shop is open for click-and-collect, but my running group can't meet, even outside. Kids can train but they can't see their grandparents.
Those kids are still going to school – for the sake of their mental health, we're told, and it's fine because everyone knows they aren't spreading the virus, and how dare you suggest otherwise. We are re-fed the same Seamus Heaney line, "If we can winter this one out we can summer anywhere," and it's hoped we'll overlook that the government failed to even acquire spare hospital beds for the winter.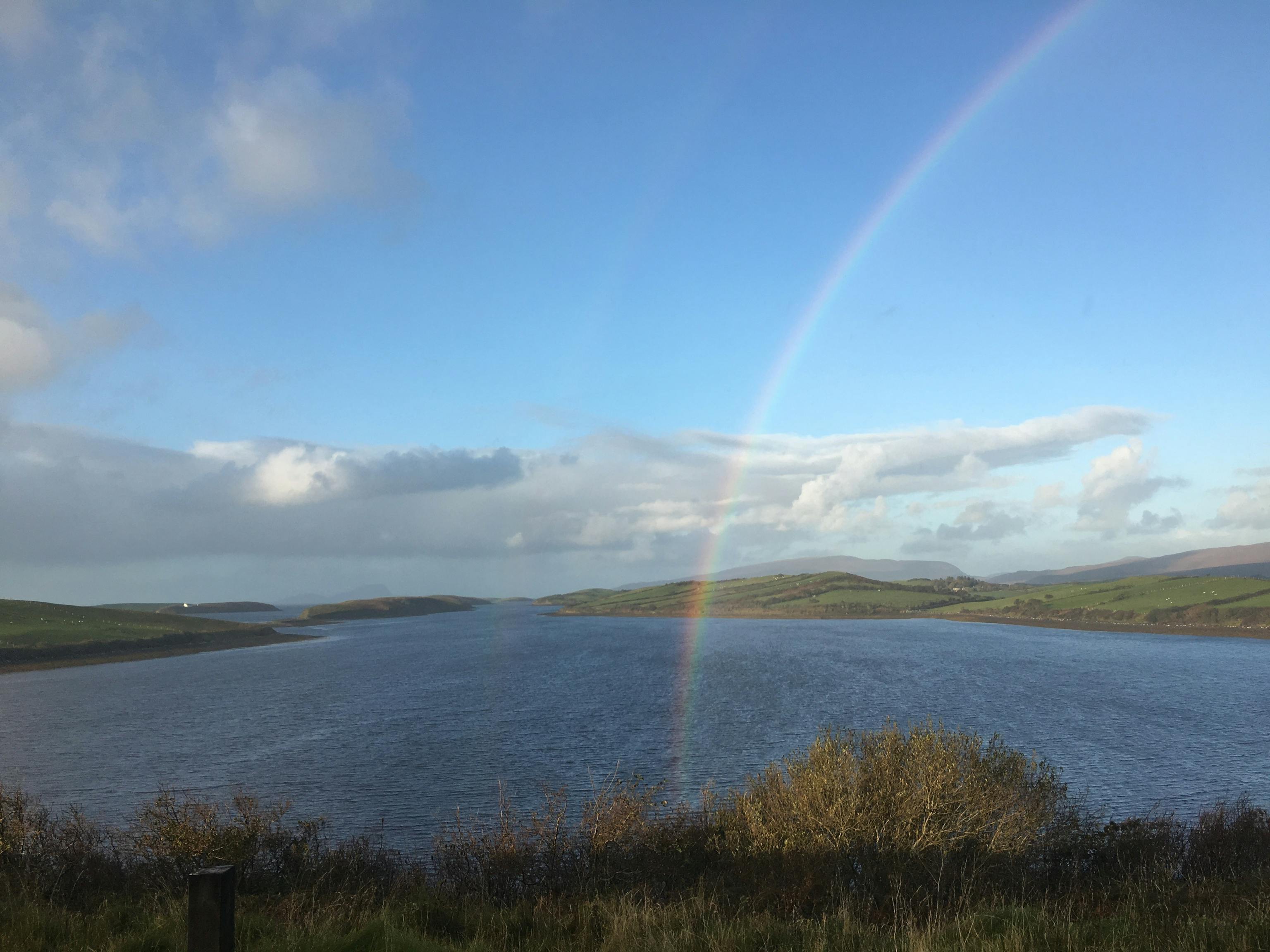 Lockdown in the spring was almost romantic. We told ourselves it was a chance to live more simply, dander in the garden, bake new breads, embrace cottagecore and get to know our families again. You could dust off the running shoes and remember what your breath sounds like when you're not exasperated by work or drowned out by chatter at the pub. Birds sang louder, and the internet marvelled at foxes strolling through the centre of Dublin. Nature was healing, we said. But the crest of our united front against the virus and our hectic way of life is met now by the trough of a long winter spent locked up in the dark.
What changes at the end of this? Ireland's new restrictions, the toughest in Europe when they began, will probably be lifted just in time for us all to get infected at Christmas and go back into rolling lockdowns through January and until a vaccine is widely available. Inhale, exhale. Level 5, Level 3. Left foot, right foot. Don't go more than 5km; it's okay to travel in your county.
I imagine I'm supposed to be angry, to feel robbed of something, but the truth is I'm not. At some point this year running morphed from an exercise into a salve for my anxieties.
Days stretch and running breaks up the hours. Every inhalation is another moment of lockdown gone; each step carries me closer to the end of this most halting year. Some mornings I'm greeted by an angry sea, sometimes the entire horizon is grey from root to tip, and sometimes it's just glorious. There's a blue here that I've never seen anywhere else in the world, a glassy but rich cerulean, almost too perfect, that tucks itself into wispy pink clouds early on those lucky mornings. The leaves, usually a sharp brown by now, turn red and yellow this year, a small autumnal blessing from the American northeast.
On day two, I accidentally run a 10k. I plan on five but everything just opens up after the third kilometre and, save for awkward fox-trotting across a few sheep grates, I just keep running. It wipes me out and then a storm hits, followed by the remnant of an Atlantic hurricane that pounds the windows all day and churns the sea into a fit of angry broken waves. My hip muscles are screaming and I pass the time doing yoga, detached from my breath and the postures alike, just desperate for movement. It's my dad's birthday. At 1 a.m. I join a Zoom bachelorette party for my high school best friend who has twice postponed her wedding before finally opting instead to marry quietly behind a waterfall in North Carolina, shielded briefly from this year by a veil of water.
I wallow inside for two days before agreeing one late night to run the Dublin marathon, tentatively scheduled for next October. I suggest we do the half but my friend Helen says it's all mental, and so back outside I go.
A week in, I realize I've been using not only running but my yoga practice as a means to an end, a way to rack up achievements in this otherwise absolutely life-halting year. I reconnect with my breath, slow down, and really enjoy yoga for the first time in months.
The next day I run what is probably the first easy 5k of my life. It's as slow as adrenaline and joy will allow but it just feels so good. Rounding the lane to celebrate I catch view of the sea – the endless, restless sea. It's different every time I look but never actually changes, much like the news out of Leinster House. There's intrigue and frustration and sometimes a bit of music, but we're all holding our breath.
Sooner than expected I run another 10k, and there's almost no pain the next day.
We may be floating, the six or so million people who call this island home, helplessly waiting to catch the next crest of the pandemic, to see family for Christmas, to grab a cold pint with a friend in front of a wood fire, but we're not adrift. This lapping sea, this healing breath, the footworn paths that meander through the drumlins and glens we call home, they all will guide us through the winter and the inevitable approaching waves.
Follow Joanne's lockdown running and reporting on twitter - twitter.com/joanne_stocker