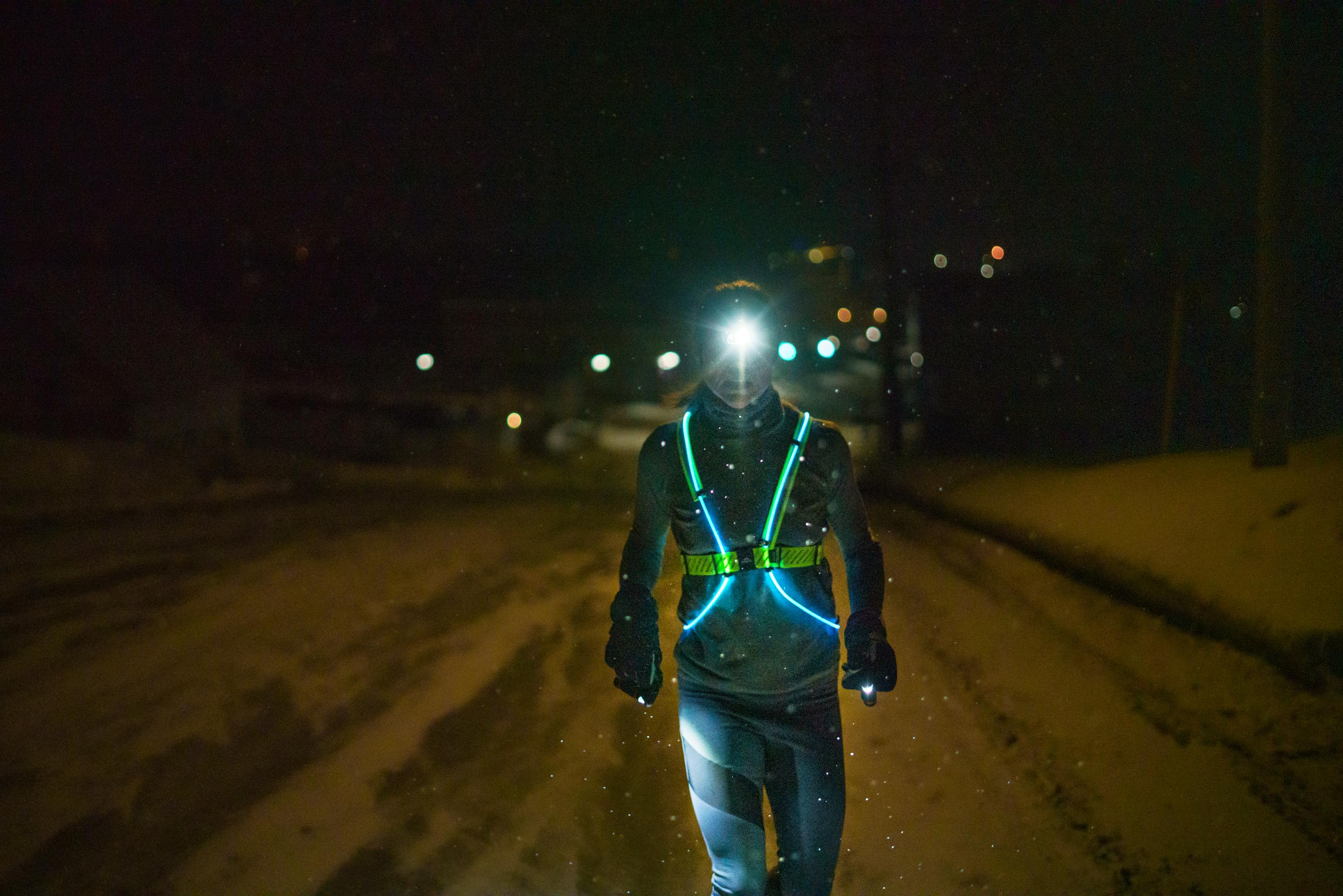 Sarah Mulcahy
The First Mile
WORDS BY SHERIDAN WILBUR
PHOTOGRAPHY BY JESSICA BELANGER
Fort Kent, Maine is a very frontier-like place. The area is the host to an obscure destination: America's First Mile, the opening stretch of Route 1 from its start point at the border with Canada. With winter temps never going above freezing, rural Maine is abundant with salt-ridden, snow-packed or icy roads.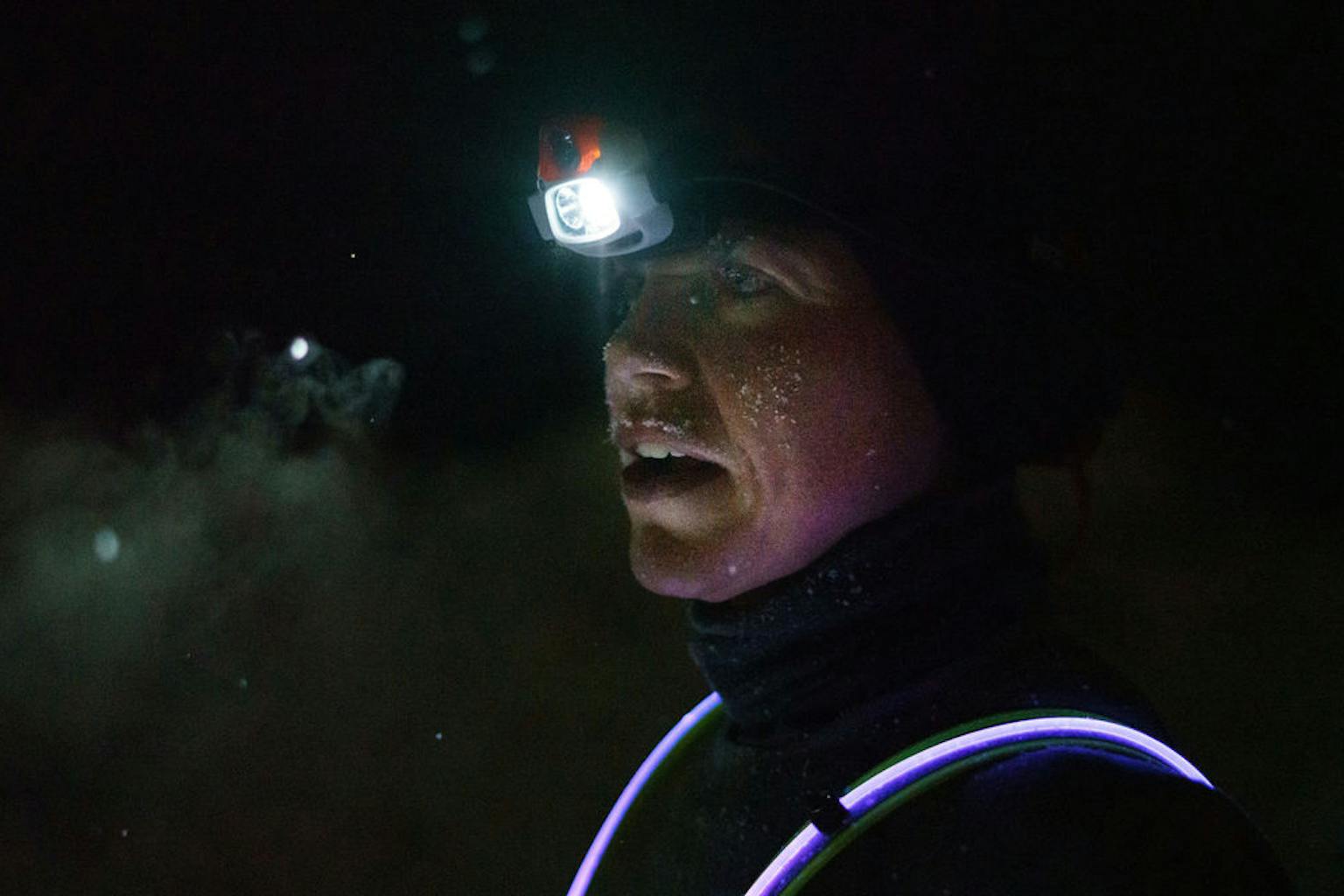 This is where Sarah Mulcahy tends to start her first mile. At 3 a.m, she begins her run dimly lit by a headlamp. With globs of Vaseline on exposed areas of her face (including eyelashes and eyebrows), Mulcahy uses petroleum jelly like it's an invisible morph suit to keep herself from freezing. The oil serves as a barrier to prevent frostbite. She wears a few pairs of tights too, and steel studs beneath her sneakers. Gripping the elements, Mulcahy clicks off her second, third and fourth miles along the longest north-south road in the United States (ending 2,369 miles later in Key West, Florida)... until she meets her daily mileage requirement.
Then, she "starts" her day.
It is where the Maine-born math teacher, mom, college coach and wife has been residing and preparing the 2022 edition of the Boston Marathon, since competing in the 2020 Olympic Trials and winning the 2019 Mount Desert Island Marathon.
Marathons and motherhood are both labors of love. This year, Mulcahy trades triple digit mileage weeks in Fort Kent, for more quality workouts and time with her kids. Curiously, Mulcahy finds that the marathon, her favorite distance, offers her better running/life balance than shorter distances. She runs in the early morning then spends time with her kids, "rather than dashing from one 5k race to another 10k race the following weekend."
Better than most, Sarah understands, you get out what you put in.
Mulcahy fell in love with running once a friend at St. Joseph's College of Maine suggested she try running over her daily walks. With the kind of fresh legs that post-collegiate runners who transition to marathons dream of having, Mulcahy dropped her inaugural 4 hour marathon time down to a lifetime and OTQ best of 2:44:28.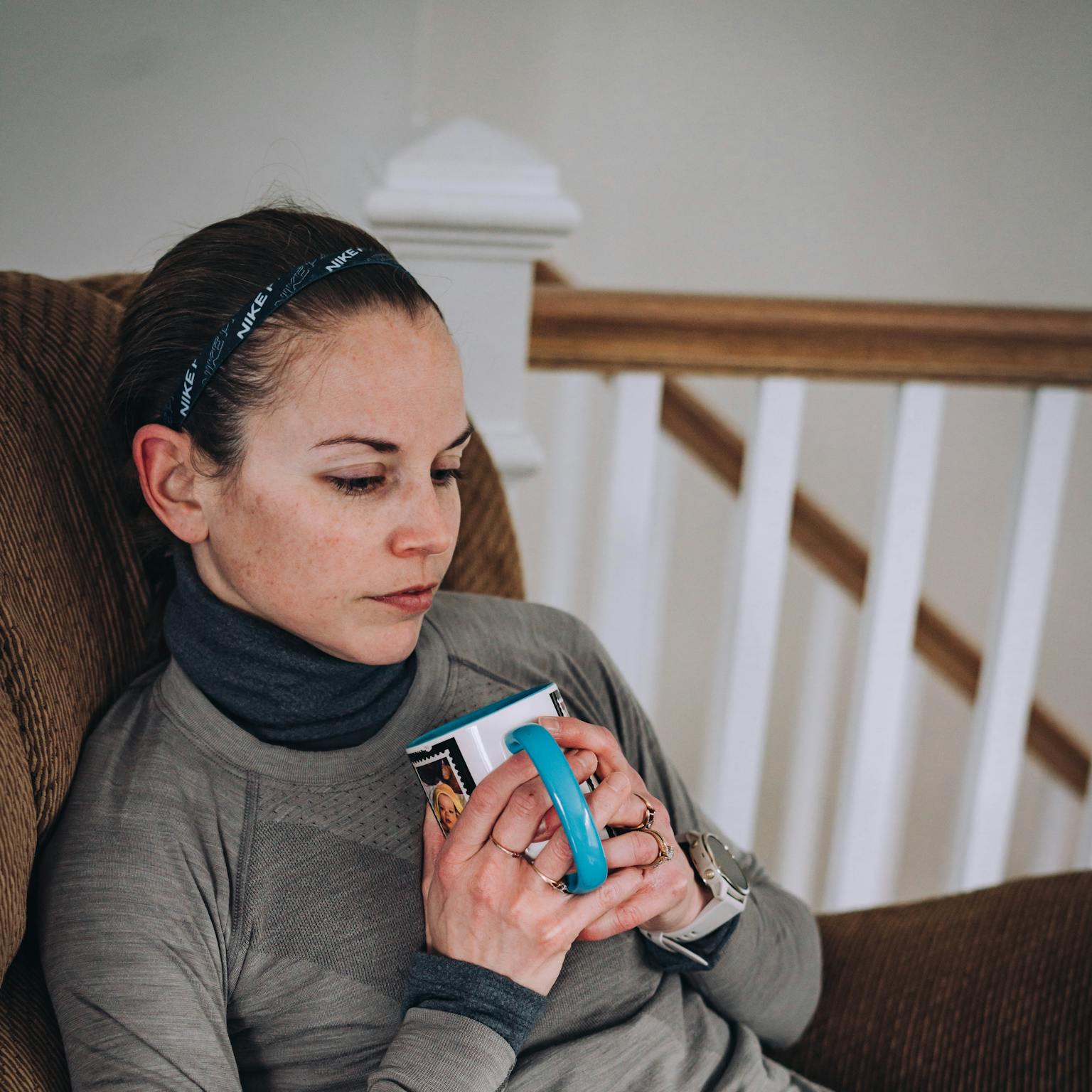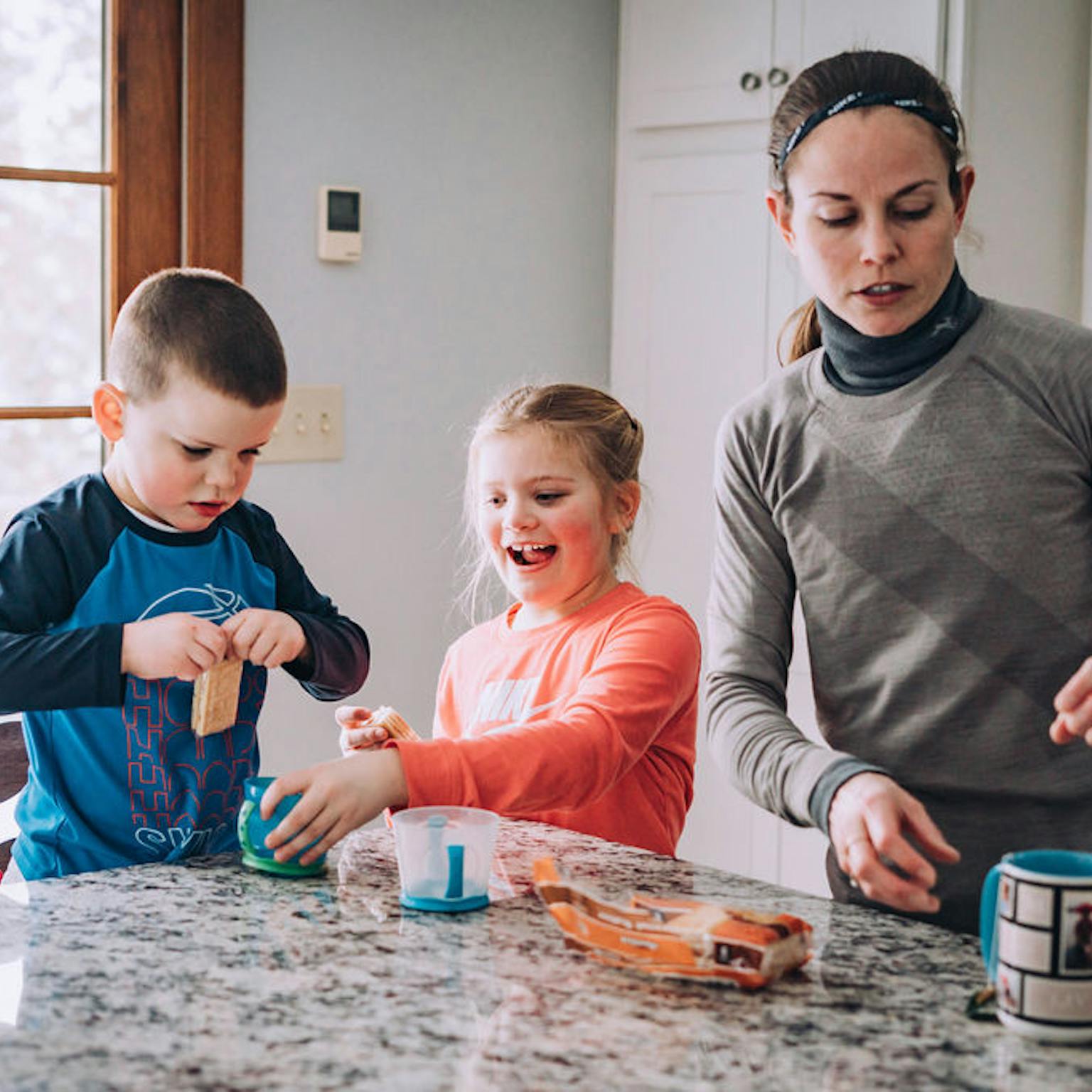 Can you tell me a little bit about your relationship to running?
Mulcahy: I never was a runner in high school. I grew up in a family of outdoors people though and we walked a lot. When I started running, it became a new way of releasing endorphins and de-stressing. I wanted to see how far I could go. I ran recreationally in college because I worked multiple jobs and was crazy busy. When I graduated college, I got serious with the running game. People I worked with asked me "Have you ever tried a race?" but that sounded like a scary endeavor.
Two years after I graduated college, my husband, who I was dating at the time, left to work for Border Patrol in Texas. I went to visit him and convinced him and another Border Patrol agent to race a 5k. I came in 1st in my age division. When I went back to Maine, I didn't want to sit in the apartment by myself. So I signed up for an 8k mountain race and came in 1st. That was wicked fun, and is how I got into the racing game.
After that, I decided I'd run my first marathon – the Sugarloaf Marathon. My goal was a BQ. I was in my 20s, so the standard was 3:35, and I missed it by 10 minutes. I trained all winter long in Maine and I showed up at Sugarloaf and it was 85 and sunny... At mile 20, it was just so hot. Some guy came up beside me and said he was ready to quit. "I'm hurting, the heat is getting to me, I'll finish if you finish," he said to me. "You see that car? That's my wife, I was gonna DNF and jump in." He asked me to run those last miles together... Running has got to be the coolest sport. I thought I was never doing that again, but the next day I signed up for my next marathon, the Mountain Desert Island. I got my PR and BQ in that race.
Now you live in Maine, so the winters are brutal, even worse than here in Boston. How do you manage to marathon train during the winter? Is your treadmill your best friend?
Mulcahy: Jeeze, it's so annoying. I want some warm air. Tonight, it's going 30 below before the wind. I'm not stupid. I won't go out in that cold. I'll do speed work on the treadmill today. I hate the treadmill with a passion. I would rather do anything else but go on that machine. But this time of year, the treadmill helps ensure your paces and I don't need to die of hypothermia. I can run on the treadmill while my kids play right around me.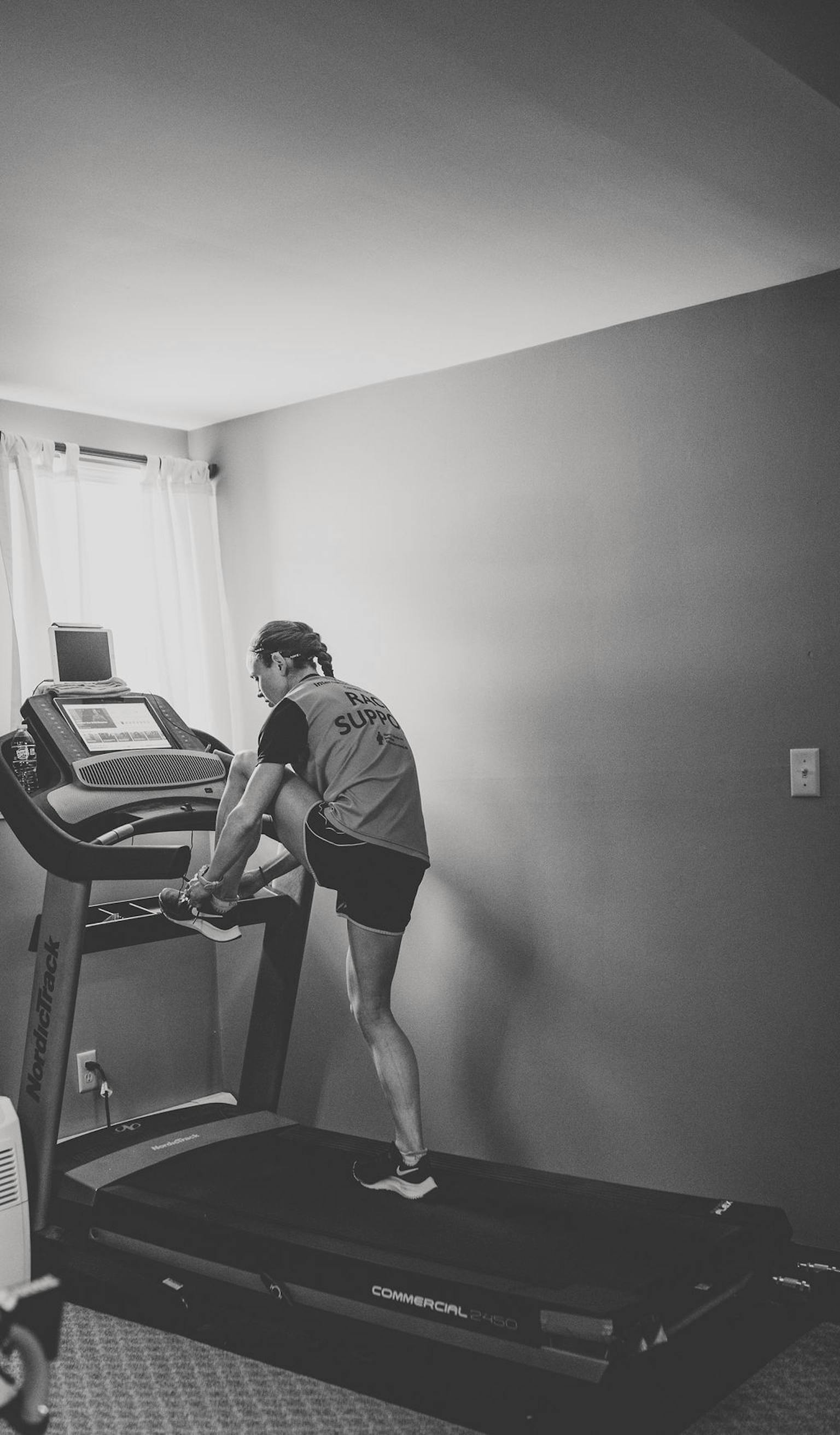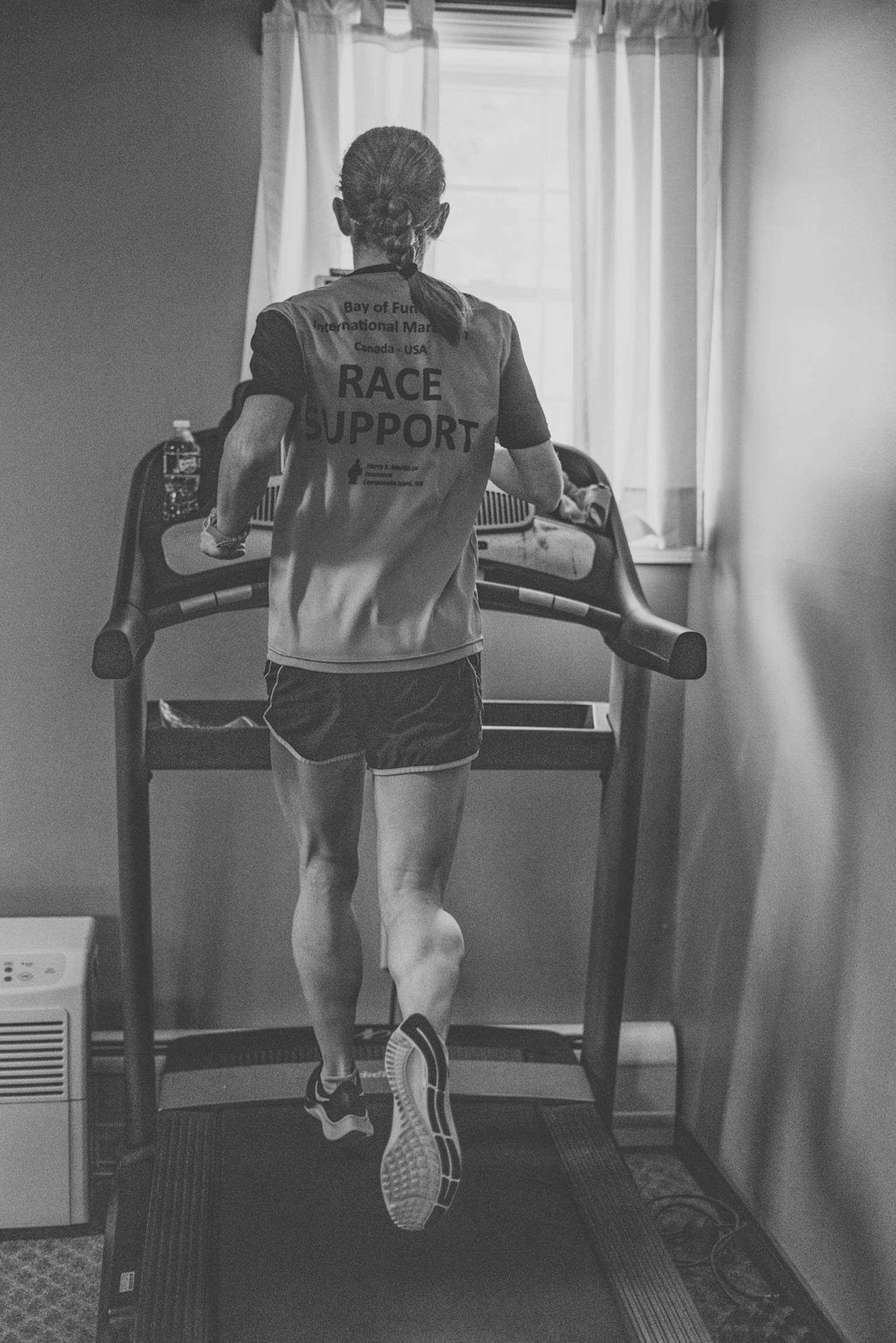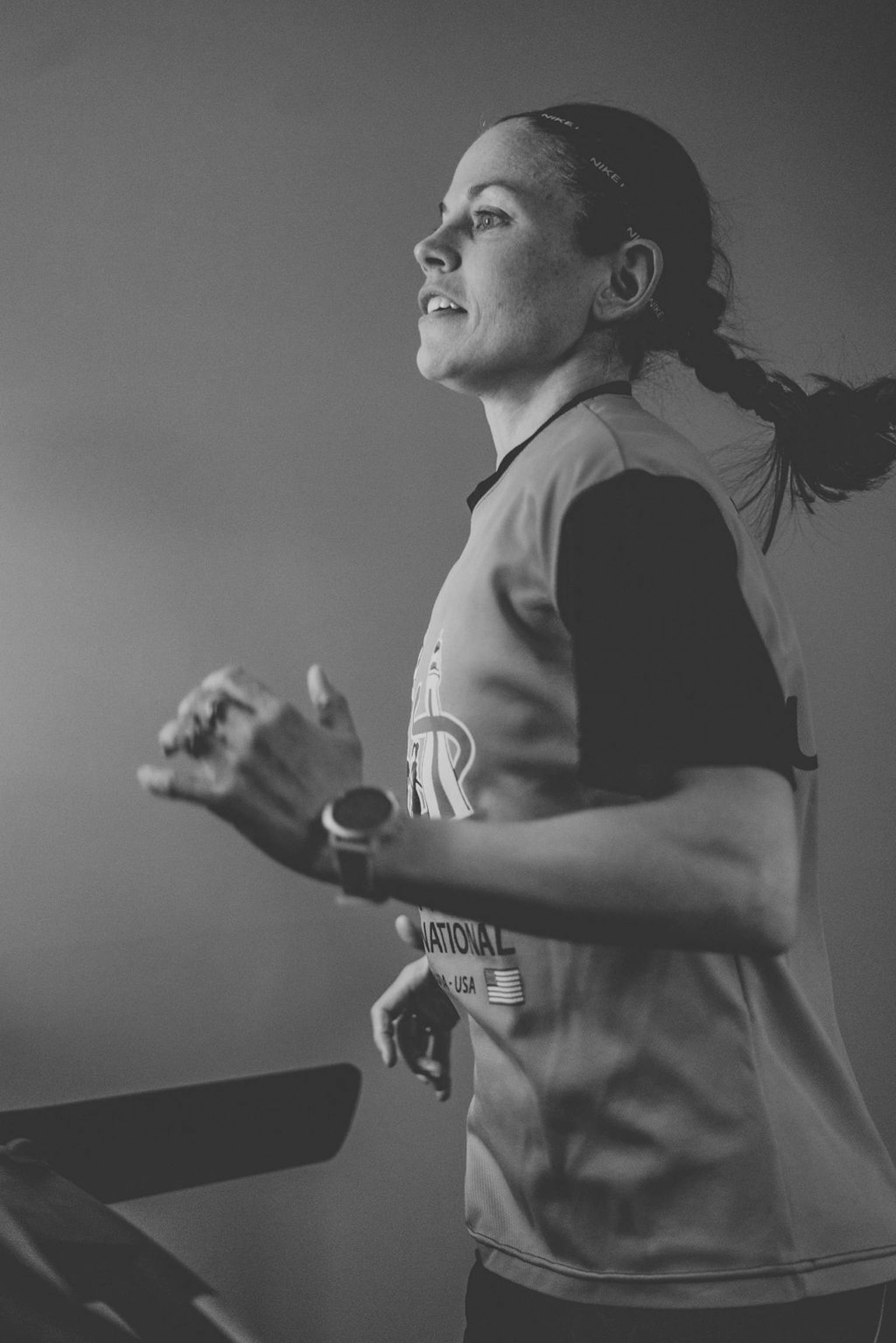 Mulcahy: But, I run outside 90% of the time. When my husband and I moved to Downeast Maine, the folks there would joke about me as 'The one who ran at 3 a.m.' I'm still the one out there in every type of condition though. I have all the flashing lights and gear for arctic temperatures. When I run outside, I look at the low temps for the day (because I run at 3 a.m. and that's the temperature it will be when I go out). We might hit 30 degrees one day this week, but there has only been one day above freezing one day in January. And, I'm a morning runner. I prefer this. If I have time after school, and my kids don't have any of their activities, I'll double. But most of the time I run in the morning. That's how it works. It's like that saying, "Just get out there and do it." I'm not thinking about it all day long. I'm getting up and going.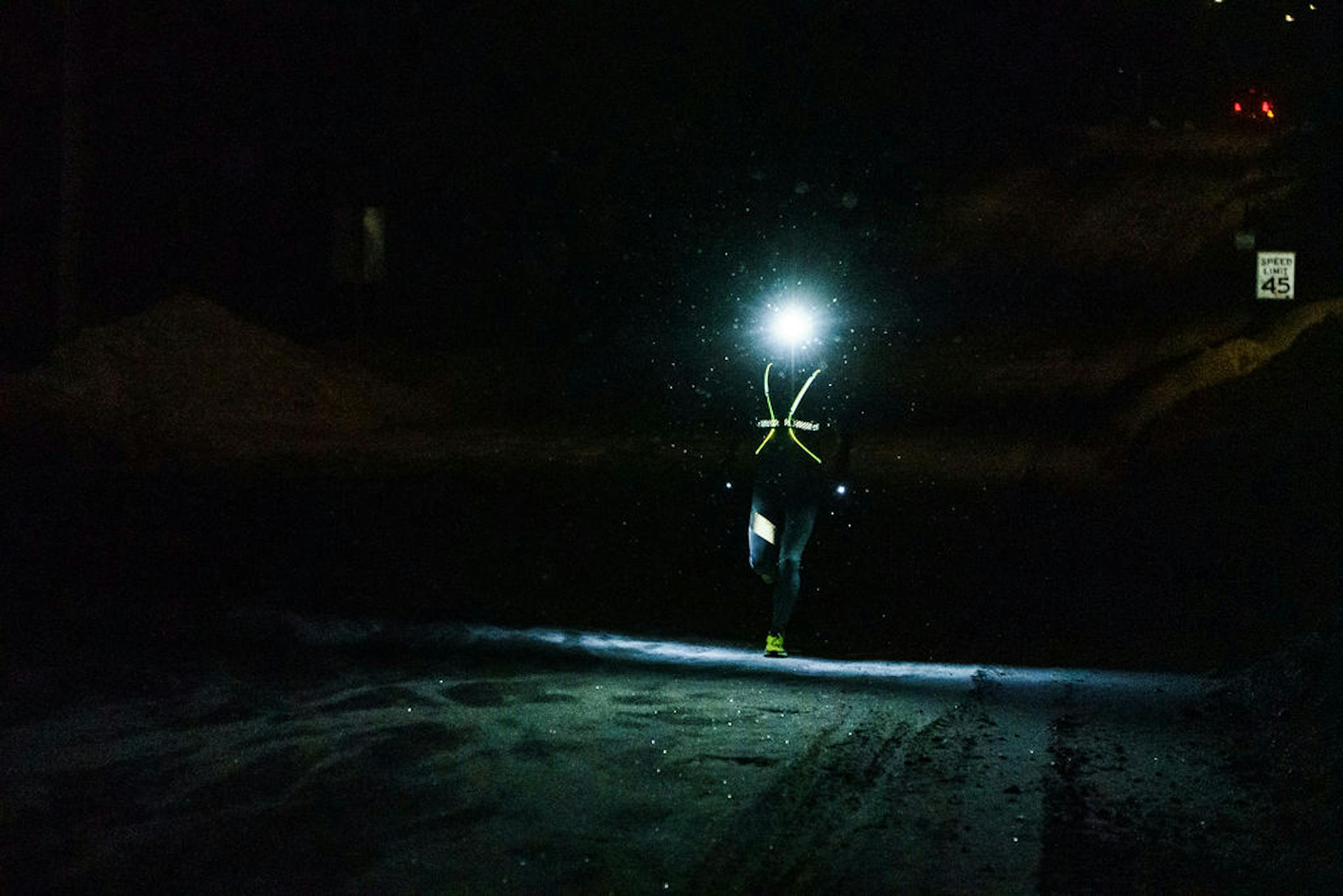 You've won the Millinocket Marathon every year since 2015, except for 2016 when you ran it five months pregnant with your son and came in third, and when you came in second in 2021. It sounds like you've found ways to incorporate running into motherhood, not sacrificing one love for the other. And you ran Boston while pregnant, while 31 weeks pregnant with your son. What does motherhood mean to running, and what does running mean to motherhood?
Mulcahy: I qualified for Boston in 2012, then improved my marathon time in June 2013, but a few months later in November, found out I was pregnant. The obstetrician told me, "If you were a new runner, you can't run Boston, but you're a conditioned runner. You can train for the marathon, but train as a pregnant woman." She gave me two rules: "never overheat and don't get yourself completely out of breath."
I ran six months pregnant and my time was 4 hours and change. It was the best time of my life. I had so much success that year in our local 5ks, 10ks, half marathons, and the pressure got to me. No one thought "Sarah's gonna win this race," which allowed me to run Boston for fun. There were no strings attached. It was my daughter's first marathon medal. She thinks it's cool; my kids get it, mama runs. "Mama are you going for a run? How was your run today? Did you run in this cold?"
After labor, I started running with the stroller, then got back to running and did my first 5k, then half, then marathon. My goal was 2:50. Robert Gomez is my coach, with Eastern Shore Training. I started evolving to the marathon because of motherhood. I didn't have time for 5k or 10k races every weekend anymore. My time was spent with my babies. The reason I run at 3 a.m. is to not take away time when they're awake and I run when they're sleeping. I go to bed at the same time as my kids, between 7:30 p.m. and 8 p.m. My husband is with my kids too, unless he's on shift, which he leaves for by 5:45 a.m., or we hire a sitter. The marathon has given me success. I enjoy it.
I'm the head coach of the high school cross country team and the assistant coach for the outdoor track team in Fort Kent. I also work with the University of Maine at Fort Kent track team two days a week. It's awesome to work with athletes who are ready to run. They have a level of maturity to take your feedback and they're willing to try. I tell them, "I'm coached too, I still ask for suggestions." There's never a time where you should feel uncertain to ask a question. We all need to ask questions, we can all do better. I tell them you can't guarantee race day. I was in the best shape of my life before the Olympic Trials in Atlanta. Then I blew out my shoe around mile 10. All I had worked for went down the drain. But you can't take it back, you can only move forward.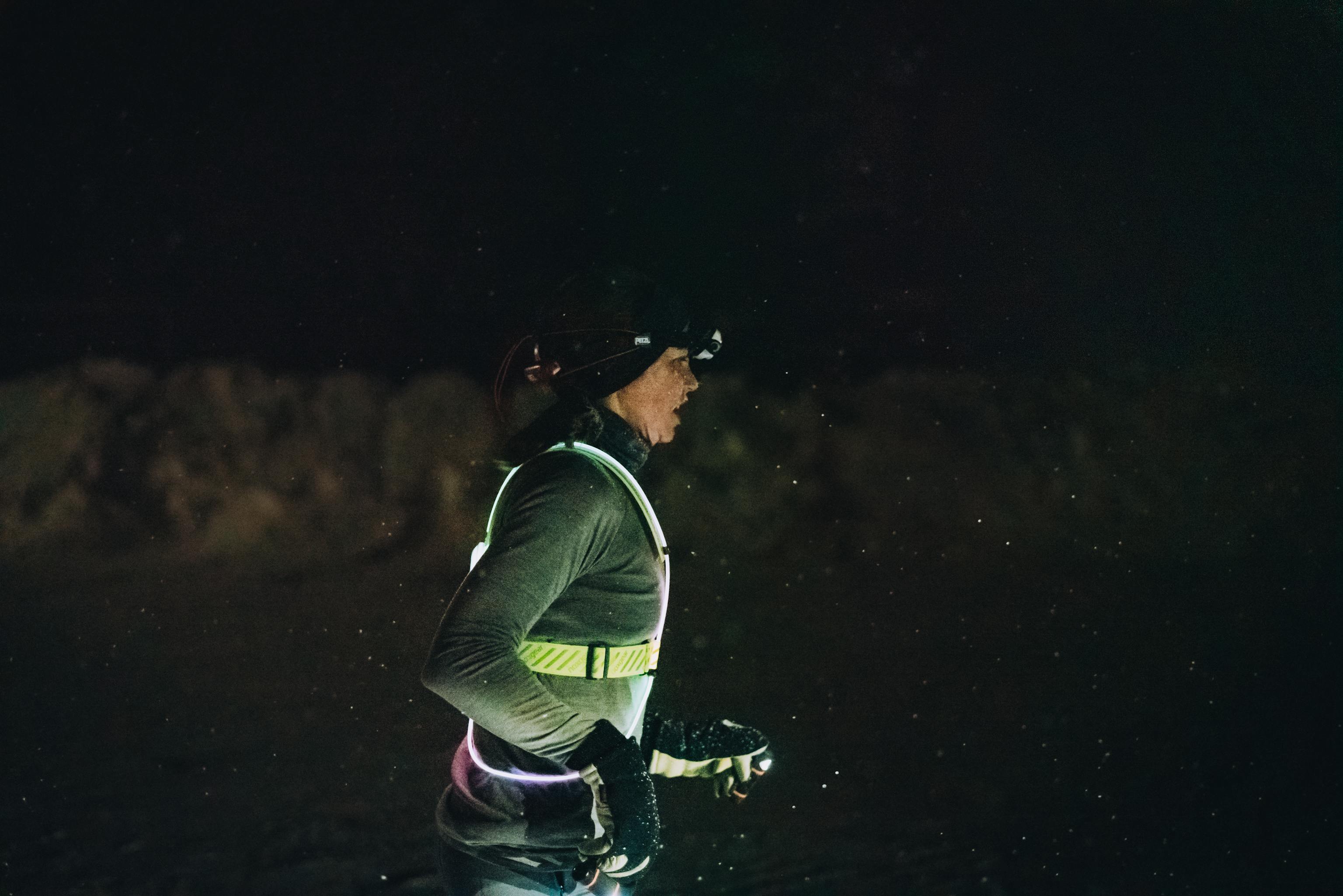 You've had more downs than ups in Boston in the past, with misfortune and pregnancies keeping a fast time at bay. What's your goal for 22?
Mulcahy: In January of 2017, I broke my hip while pregnant with my son. I think that's such a big part of my story. It was a push to come back to running after such an injury and a huge motivator in qualifying for the Olympic Trials in December of 2018 at CIM. I've never had a successful Boston, or one not pregnant. I believe God has a plan for me - my faith is a big part of my life - and He helped me through those tough times.
We're also gonna avoid getting pregnant this time... My coach and I devised a new game plan for my workouts and mileage. I'm a mileage junkie. I love running 100-120mpw. This year, we're reducing mileage. I'm three weeks in so far. I'm willing to try it. We cut down my mileage to 80-90 miles a week and I'm focusing on tougher workouts and strength training. I'm going to see if this approach makes me more successful at Boston. My body's not feeling wrecked, yet. If this year turns out to be my year, I hope I can run 2:50. Eventually I'd like to get back into 2:45 shape, but I have to be realistic. I'm getting older. I can get there by avoiding injury and just enjoying it. I have one more shot.
Sarah is a member of both Crow Athletics and Dirigo Running Club, based out of Maine.