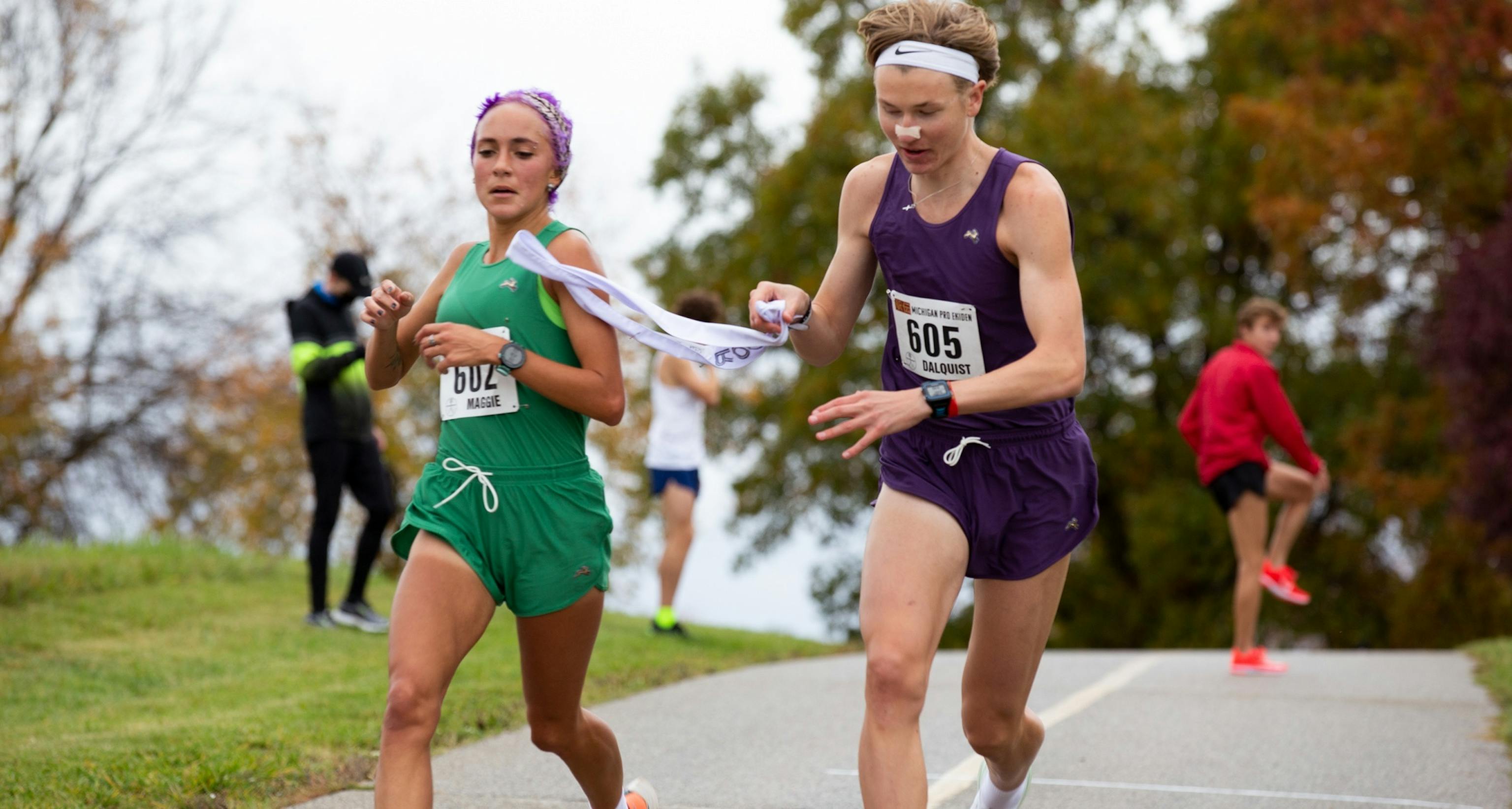 The Michigan
Pro Ekiden
Words by Nick Willis
Photography by Daniel Ribar
Road racing has been close to non-existent during the covid-19 pandemic and traditional mass participation events are likely to be some of the last sporting events to resume once the pandemic begins to fade. In order to give athletes something to stay motivated for this fall, a group of elite running teams from around the US took a trick out of the Japanese running playbook and came together to race an Ekiden - a road relay made up of six person (three women and three men) teams to cover the grueling 26.2 miles of a marathon.
What a great idea - when you can't have large gatherings of runners packed together on the start line, a relay is the perfect way to thin down the field of runners on the road at any given time. It's the ideal social distancing running event; thus, the Michigan Pro Ekiden was born.
Tracksmith-sponsored Roots Running Project jumped at the opportunity to join in on the action. Six Roots runners and their coach, Richie Hansen, happily took their pre-race covid tests in their hometown of Boulder, Colorado, then boarded a flight to Detroit Metro to embrace the oxygen enriched air of the low lying midwest.
It was cool and breezy on Wednesday 21st October, and the leaves were in peak fall colors: the perfect morning for some intense racing. The men and women alternated the six legs (ranging from 10km to 5km), with the men's 10km leg kicking the race off. Rather than the more commonly used baton (in american relays at least) the teams wore and passed along a sash, each with their team name embroidered onto it.
As a spectator, I had the best seat in the house. My coach drove his Nissan Rogue along the Metro Park road ahead of the runners to the next mile marker, then we'd pull over and walk the 30 yards towards the bike path to cheer on Team Roots. Eight or nine other groups joined our convoy as we repeated this routine 25 times over the 2 hours and 10 minutes the race took to complete. Without doubt, one of the best spectator experiences I've had - especially in 2020.
It took a pandemic to bring Ekiden-style race to the US, but I'm confident the Ekiden is here to stay. Look for college and even high school teams to take part in future events.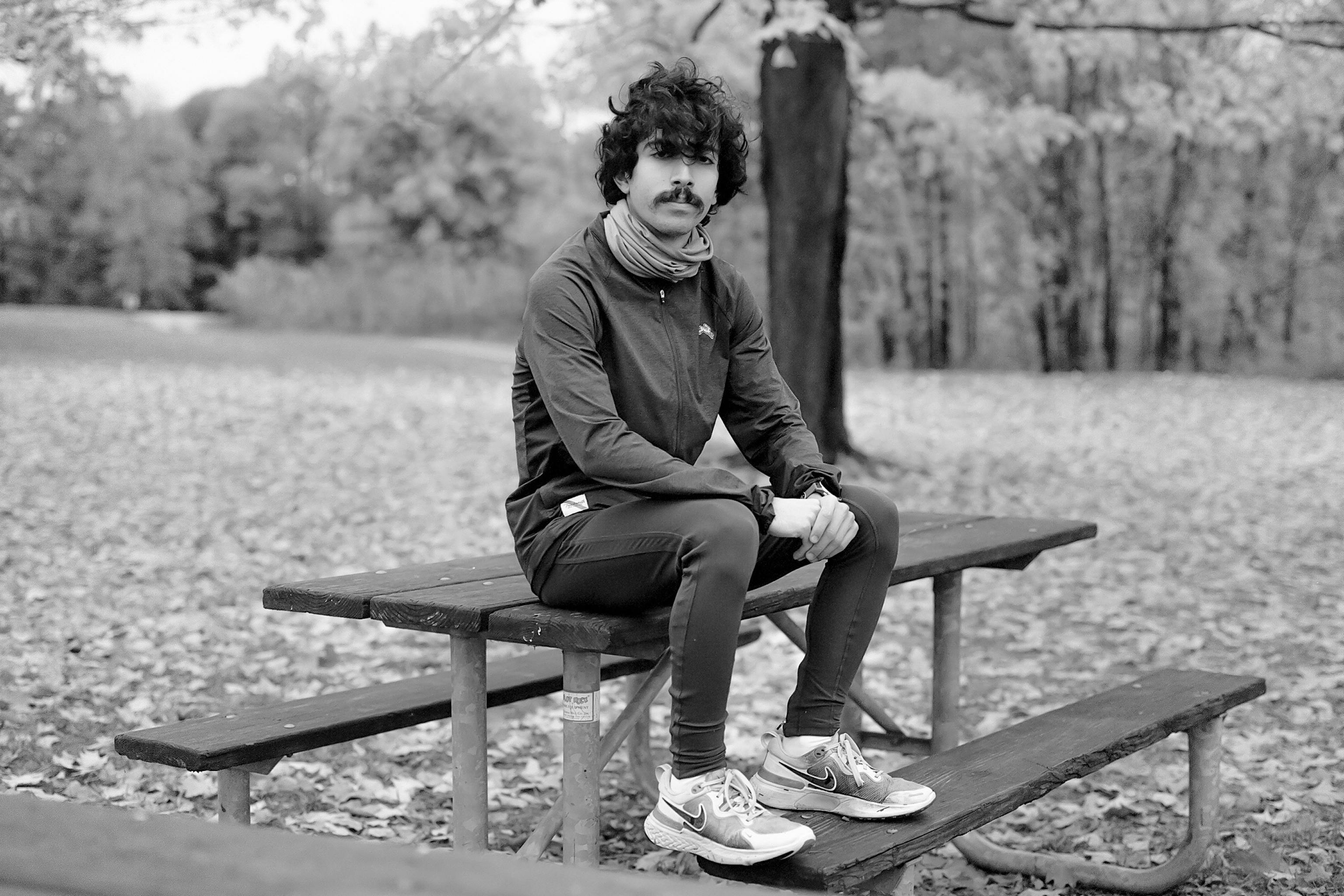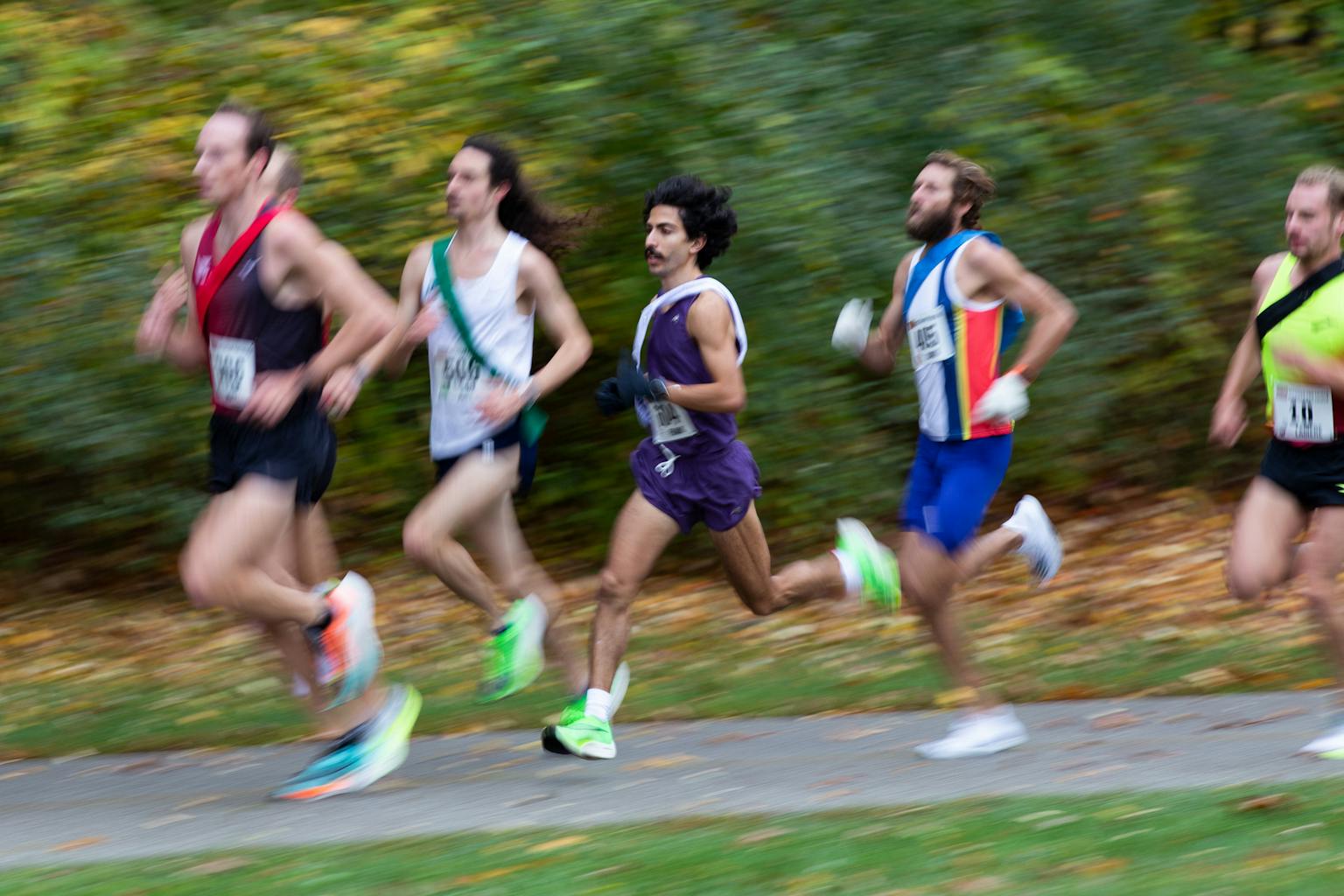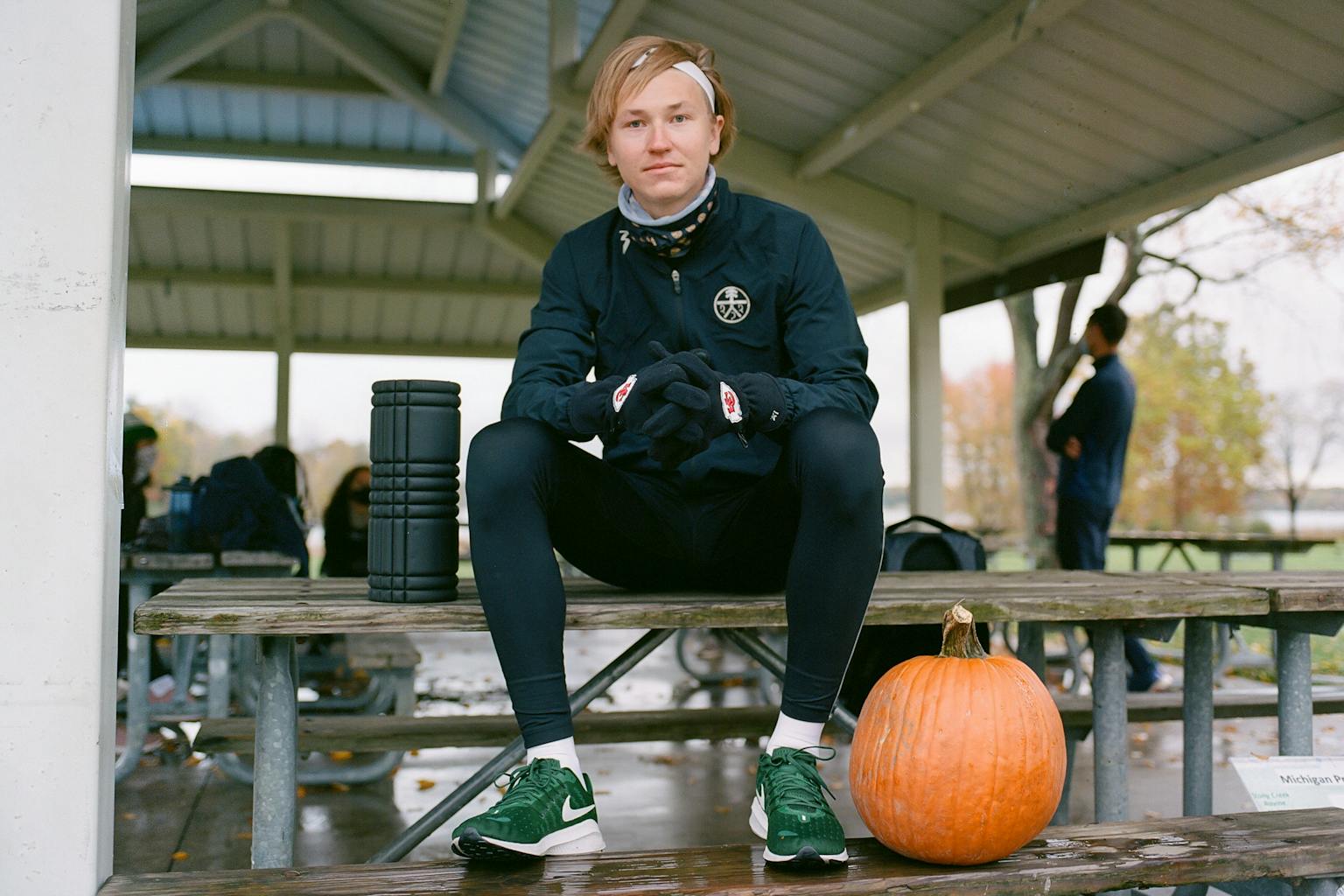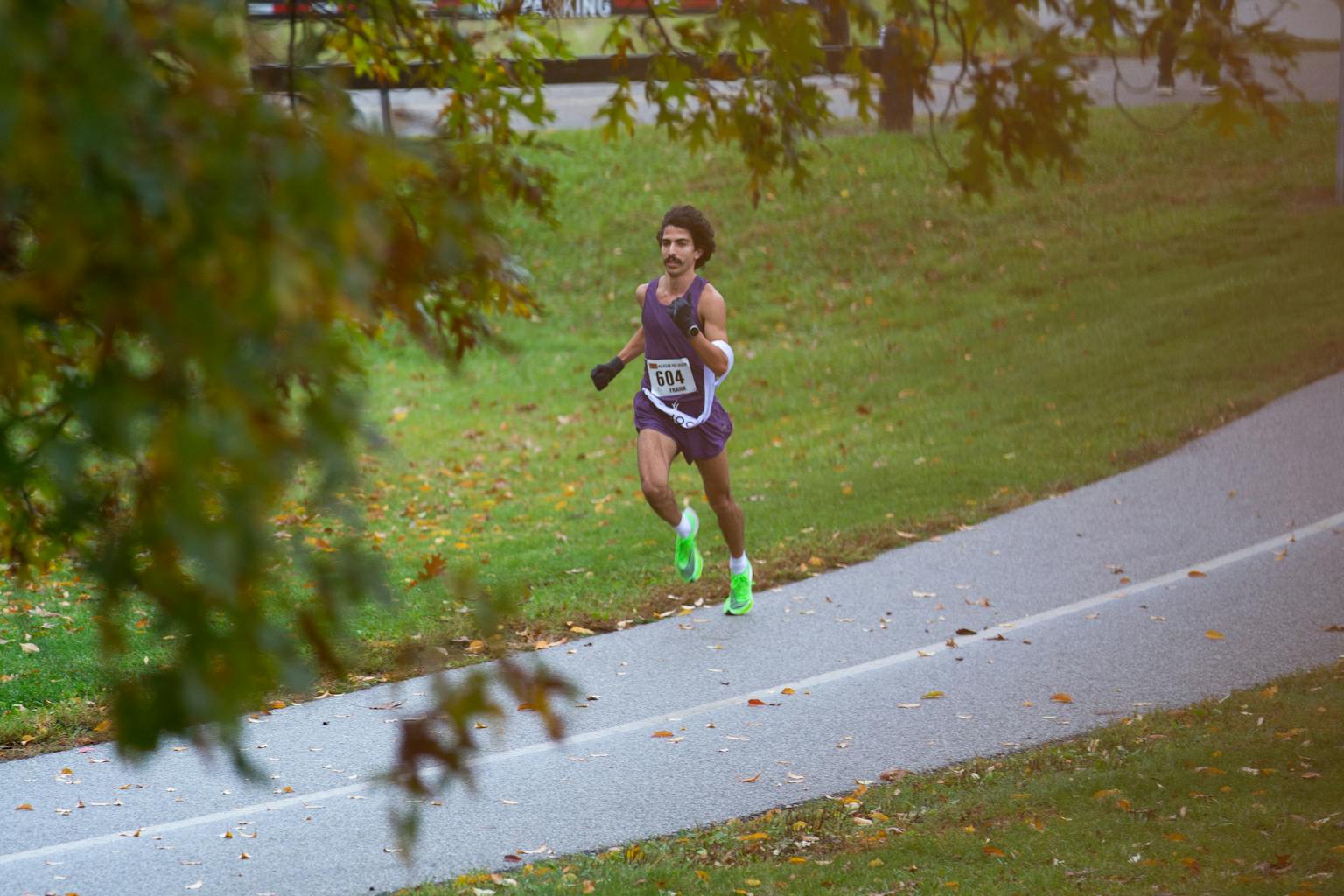 1st leg
Frank Lara
Did you look at your splits?

"Um, not really. I looked at them a little, but they didn't mean anything - I was just trying to not to lose the guys ahead of me."
It looked like you were having a hard time with your sash?
"I was debating whether or not I should sacrifice my time to like, tighten it so that everyone else in my team would have it, but ultimately I didn't... You can like change the length on it - people on other teams were doing it before - but I thought, yeah that's fine, it's not gonna be a big deal... Although the wind helped keep it on for half of it, and the other half blew it off me...'
2nd Leg
Maggie Montoya
"It was an awesome event at a beautiful time of year. I hope we can come back for this in the future. The race was a cool set up, though everybody sorta ran solo the whole race. So it'll be awesome in future years with a lot more teams to be a bit more packed up for more of the race. Hopefully next year Roots also figures out how to wear a sash!"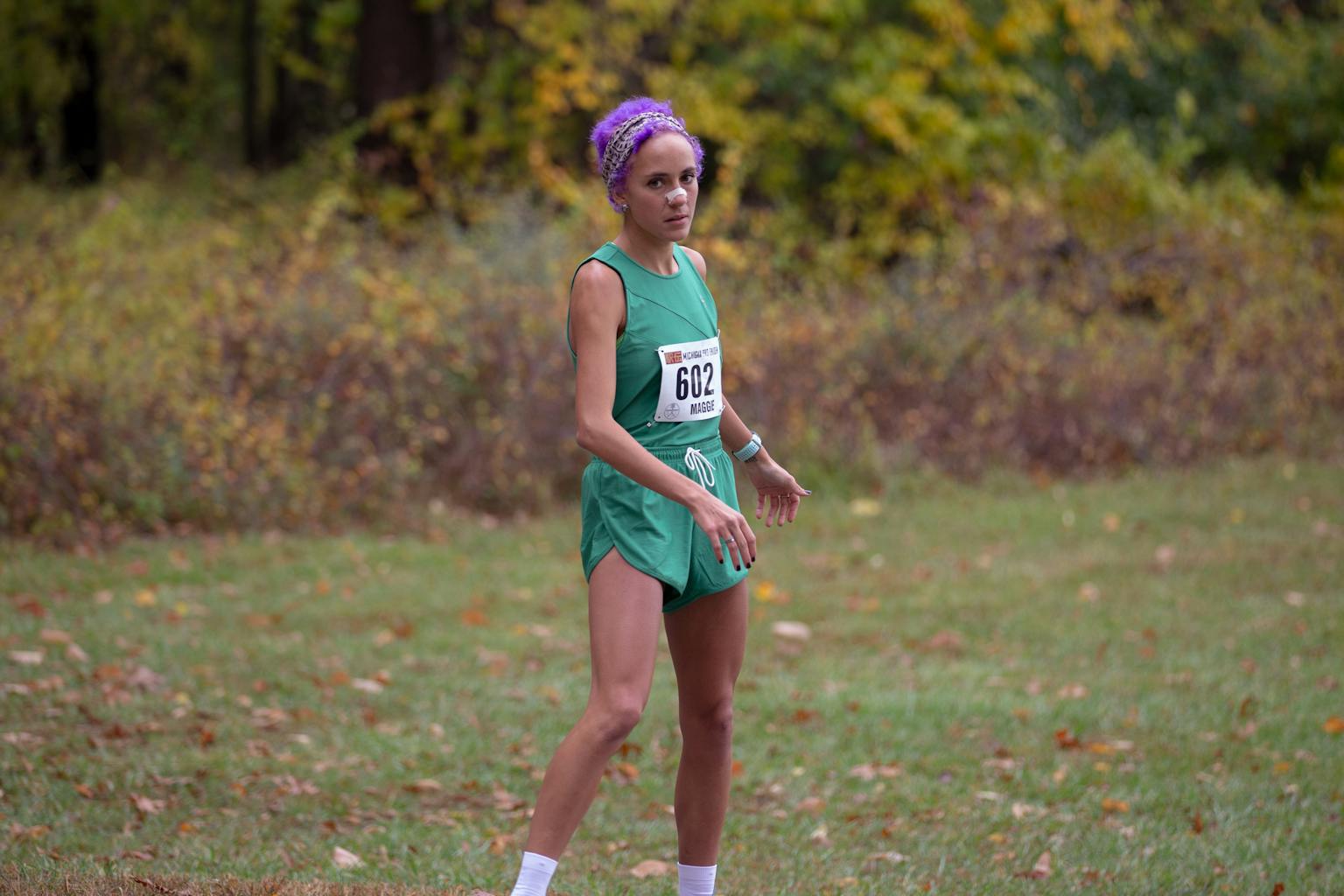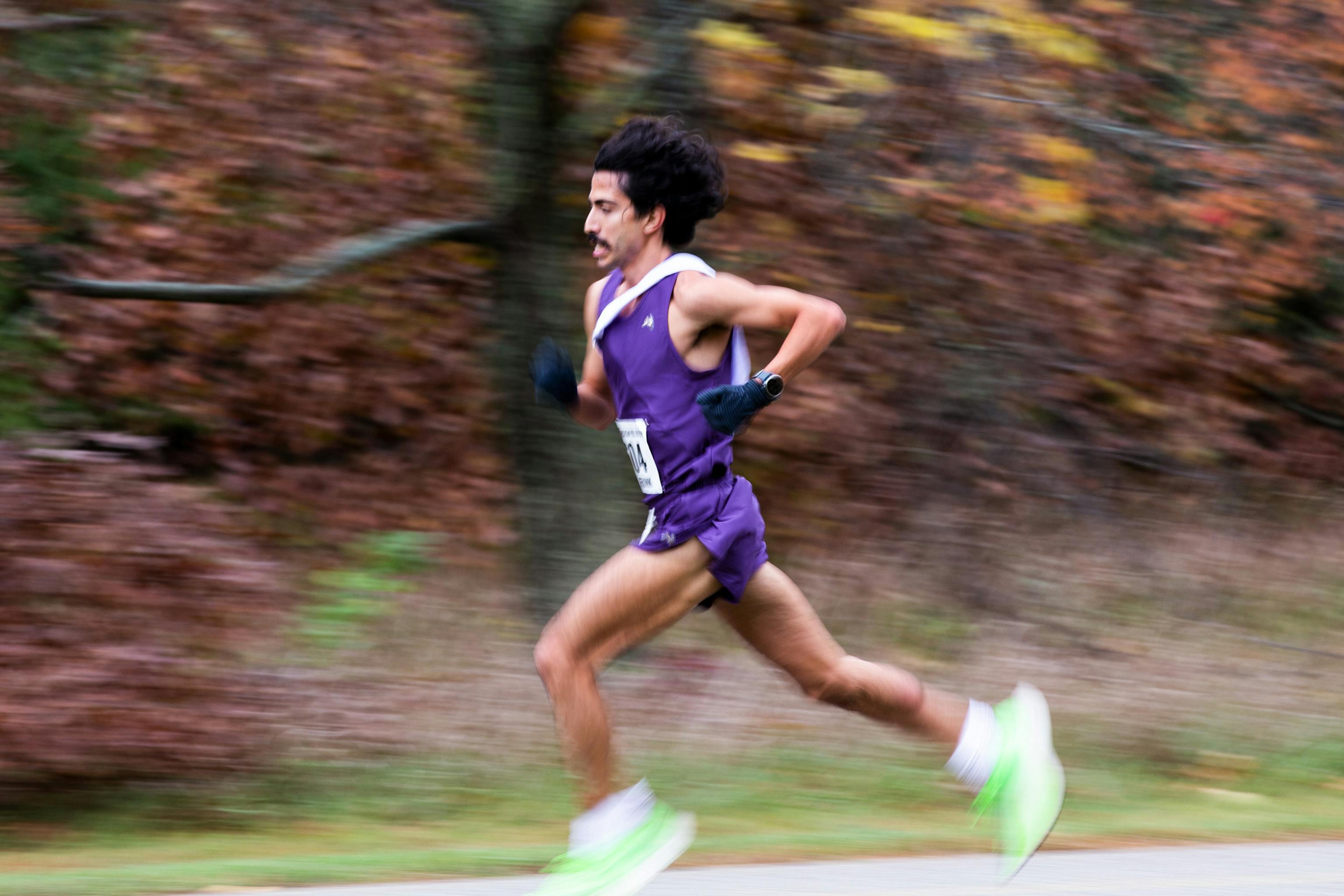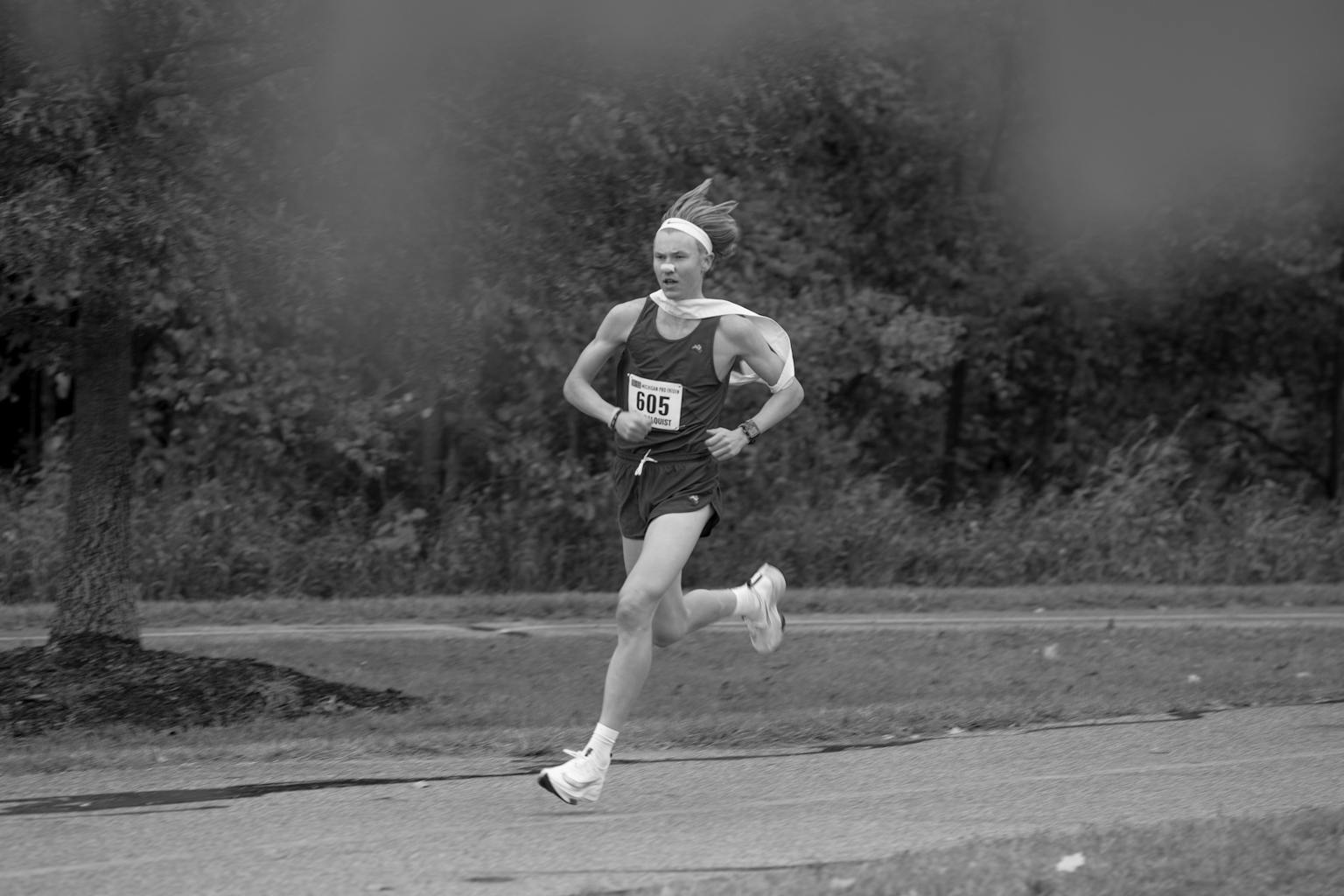 3rd Leg
Austen Dalquest
"The wind was a bit brutal, but it was fun. It's good to be out there. I went out really hard - I just wanted to put myself in the hurt box. Grateful for the opportunity to be out here and get after it!
'It's nerve racking, but its fun. I miss the race jitters for sure. Yeah it's good to be back in that zone. I'm learning to be there again.
'I tucked it (the sash) in a few times, and then let it hang a few times... It's all good though, it's all part of the game, everyone has to deal with it."
4th Leg
Alia Gray
"It was an honor to be part of the inaugural event of what I hope will become a really rich tradition in subsequent years. Normally, our individual racing opportunities dominate competitive calendars, but the ability to work toward something as a collective team is a bit more rare - and really invigorating. I had never run a relay of this format before, and I could only imagine how the excitement would continue to amplify with even more teams and spectators, when we can safely welcome them back into our sport."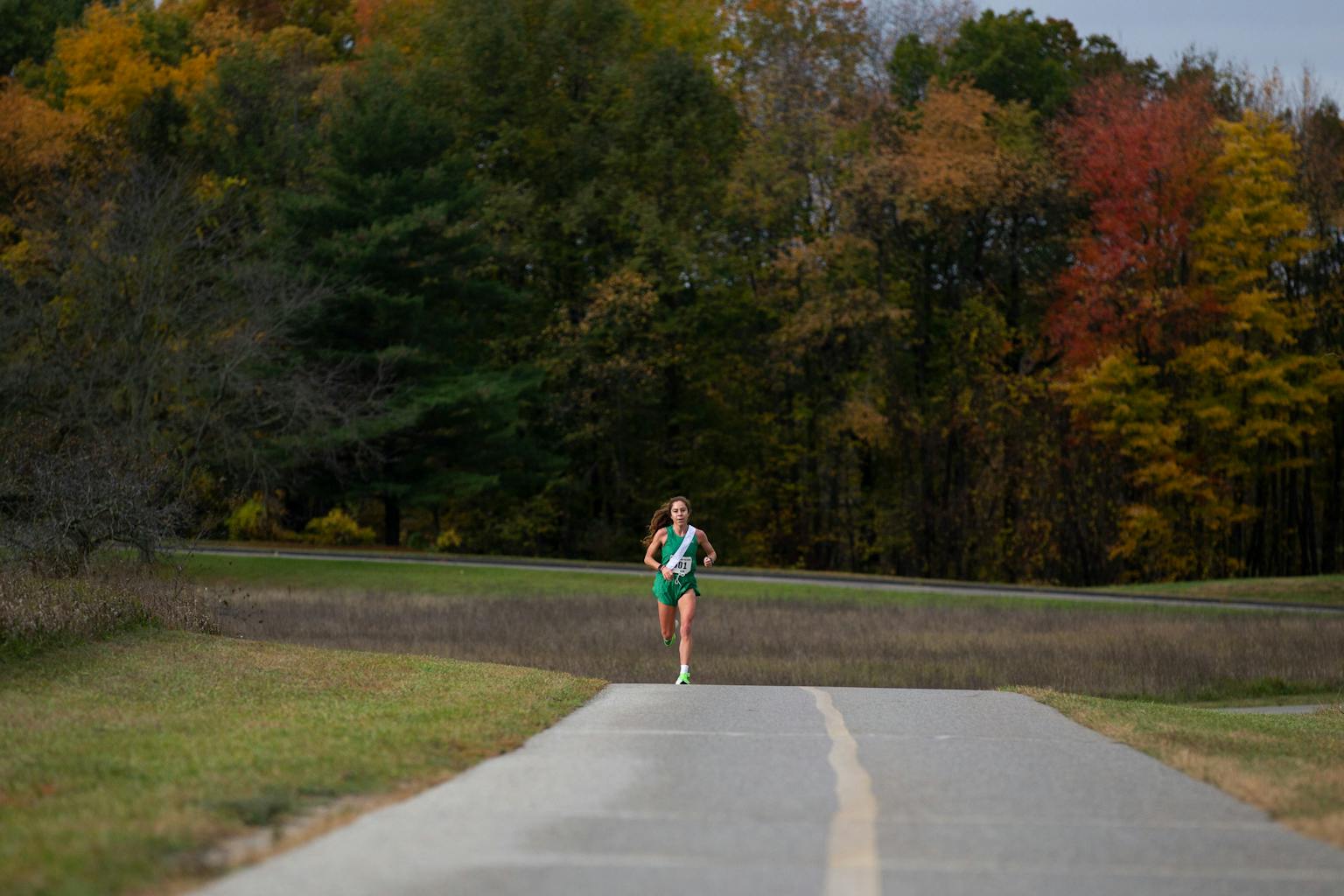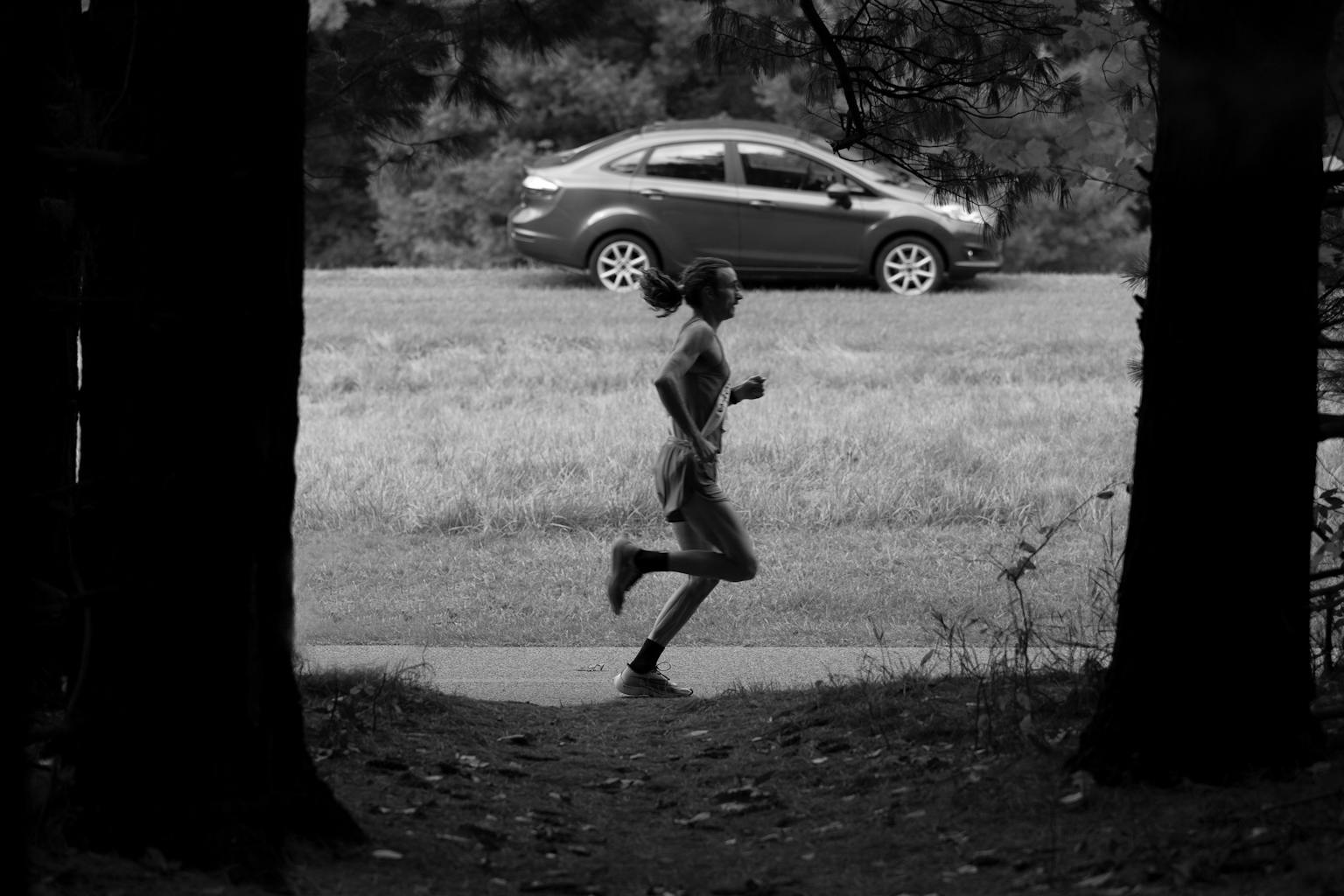 5th leg
Will Cross
"It was awesome as a post-collegiate to be able to experience a race format that was centered around the team aspect of the sport again. The combination of the fall weather and atmosphere of the race definitely brought me back to the college cross country days. While traditional road races are often shared experiences for us as a team, targeting similar goal races, it was cool to be able to impact each other's races rather than just celebrate them together. I hope that this event will be back next year and hopefully we will be in a place where more teams are able to compete safely."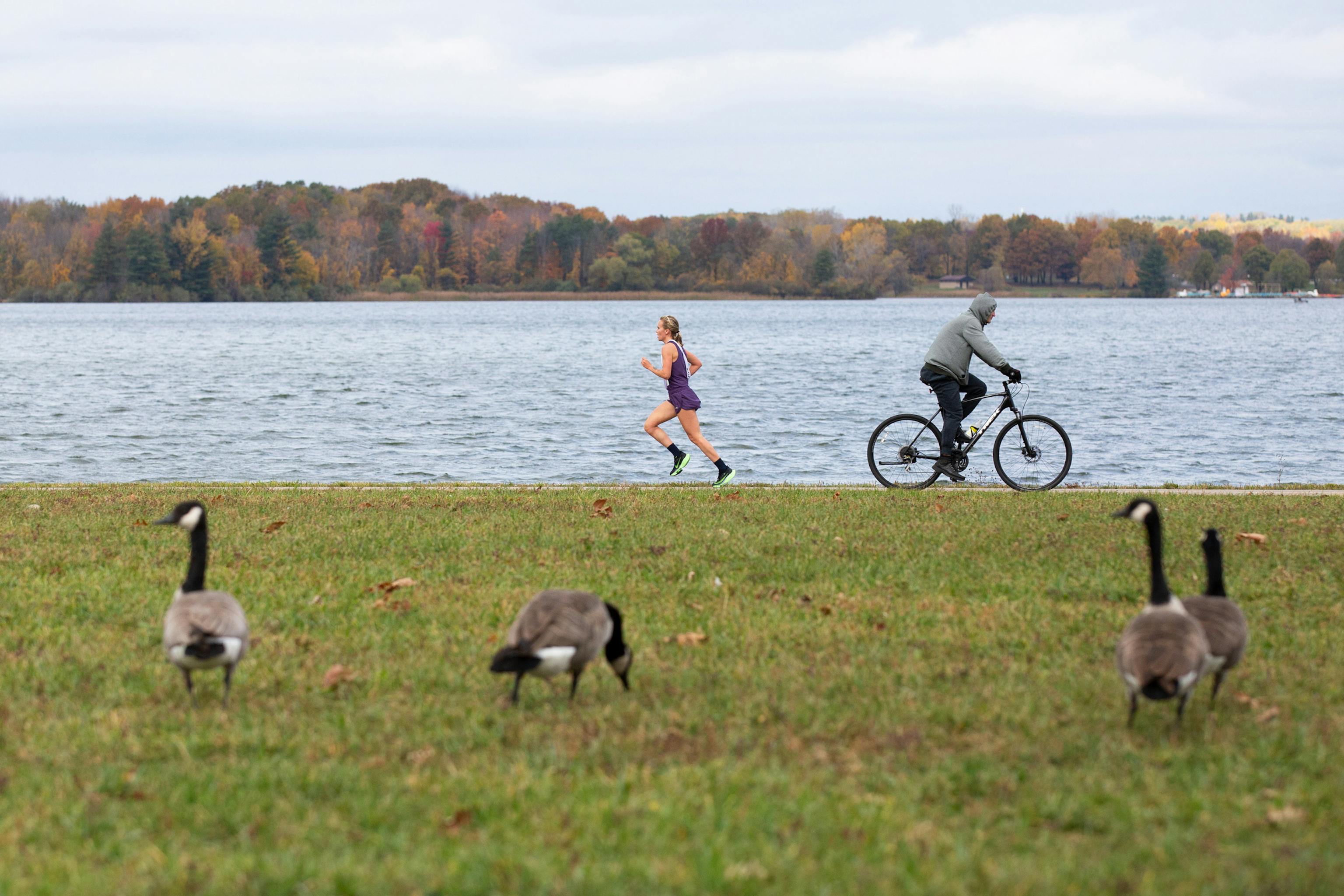 6th leg
Alexis Zeis
"Yesterday was really fun! Even though the weather was not on our side, especially the wind, it was still a cool experience. It was nice to have something to train for during these hard times but it was even better to train for something when you will be competing as a team. I haven't ran a relay since college, so getting to do something like this and represent the Japanese Culture was pretty amazing. I do hope they plan to do this again in the future because I feel like we would get a lot of groups out here and make it even more interesting!"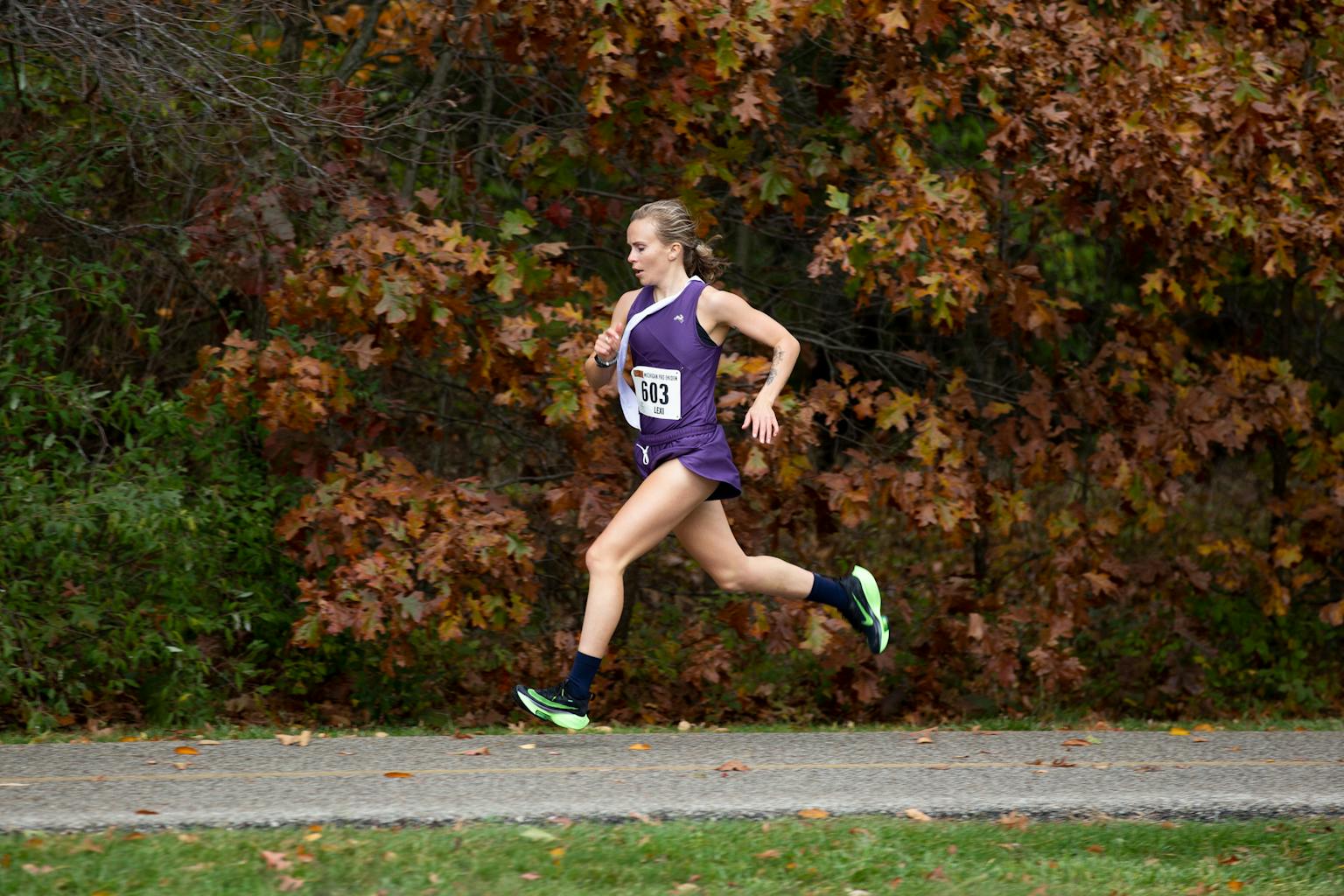 Results:
1. Hoka Northern Arizona Elite, 2:10:11
2. Hansons-Brooks A, 2:12:08
3. Minnesota Distance Elite, 2:12:31
4. Roots Running Project, 2:13:03
5. T.E.A.M Boulder, 2:14:20
6. Hansons-Brooks B, 2:15:06
Atlanta Track Club Elite, DNF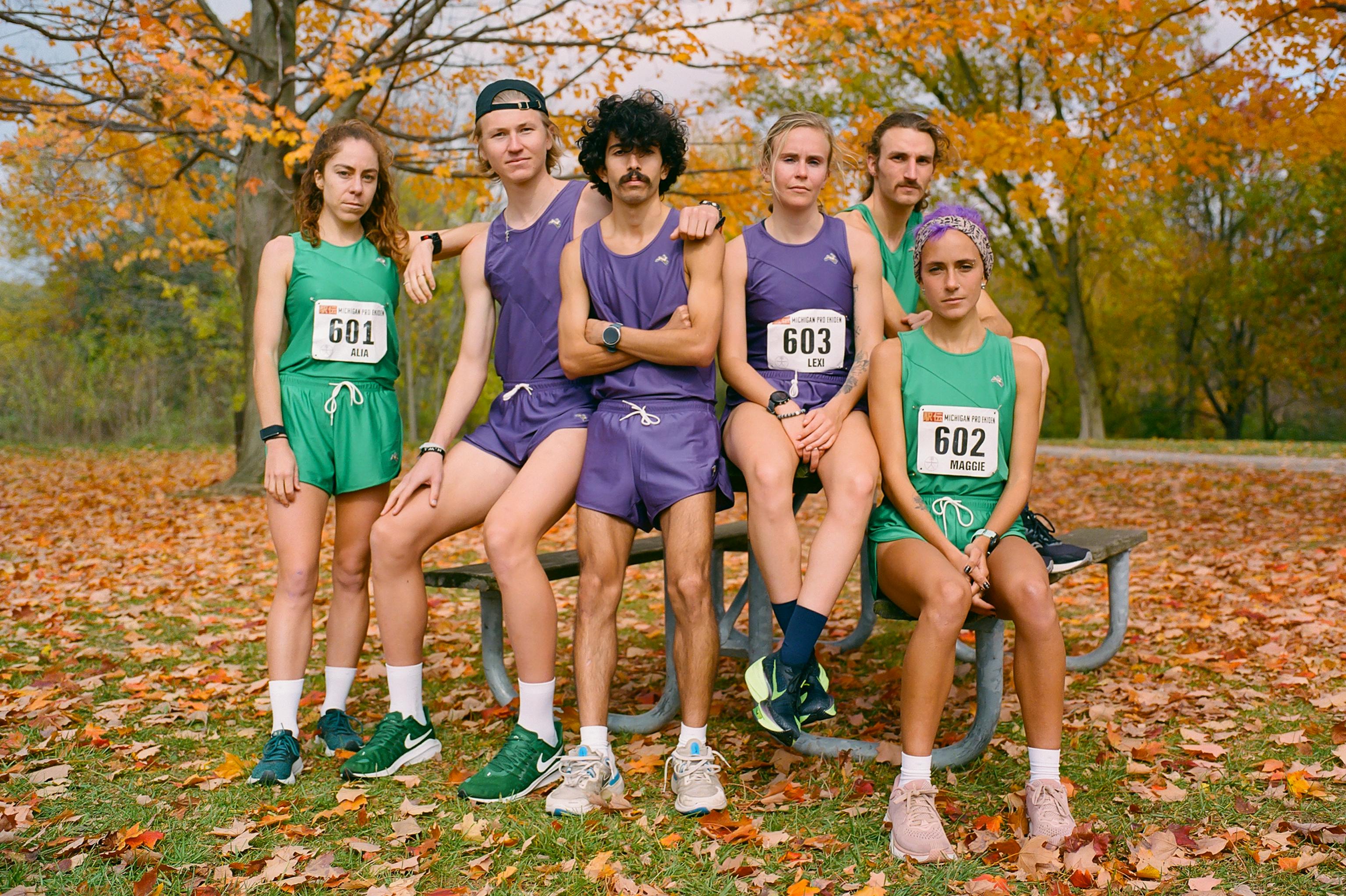 IN PRAISE
OF THE EKIDEN
Every year, we introduce a Relay Collection, inspired by the style and culture of our favorite races around the world. This year, we celebrate Japan's ekiden, long-distance relay races that captivate the nation and establish a pipeline of world-class runners, forged in the fire of these epic multi-day competitions. Paying homage to the pageantry of the Hakone Ekiden, a 218-kilometer race from Tokyo to Hakone contested by Japan's top universities, this 2:09 Mesh singlet features the bold colors of the flags of the Tokyo Metropolis and comes with its own tasuki: the sash passed by teammates between each leg.