Zoom In
Session Jacket
A lightweight, breathable outer layer for everyday training.
This item is out of stock. Please enter your email address and we will notify you when it is back.
Free Returns & Exchanges
Push for Progress
Shoulder seasons call for a versatile jacket that can be warm enough for crisp morning sessions and light enough to feel barely there when the intensity increases. In the long and short, it must move with you. Whereas traditional shells have no stretch and can feel like running in a garbage bag, the Session Jacket is lightweight and breathable with a high-stretch range of motion.
Lightweight Stretch-Knit Running Jacket
OEKO-TEX 100® Certified Fabric
Zippered Side Pockets
Fabric
Body Fabric: Veloce Blend - 80% Nylon / 14% Elastane, 110 gsm
Mesh Paneling: Bravio Blend - 85% Polyester / 15% Elastane
Care
Machine Wash Cold
Hang Dry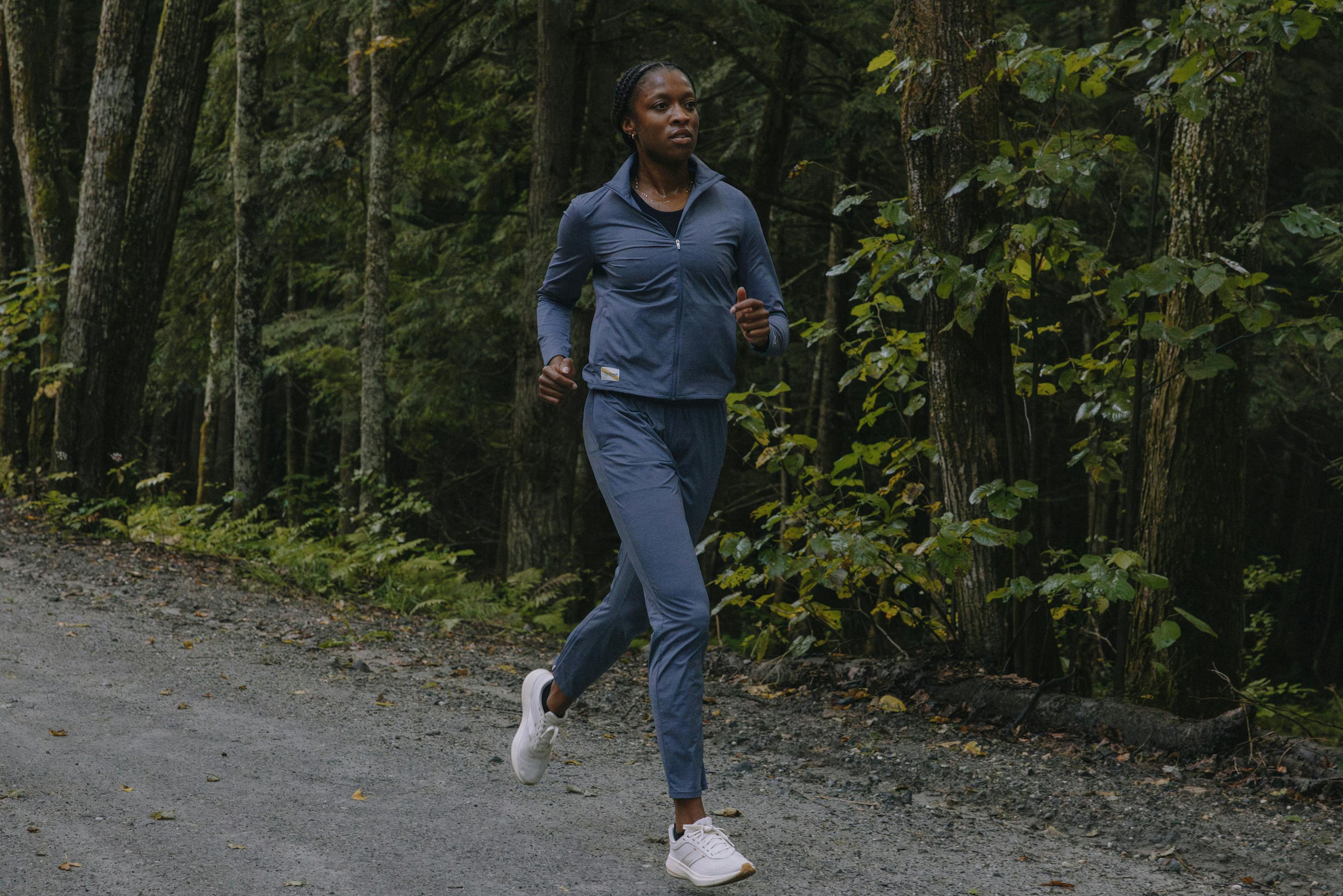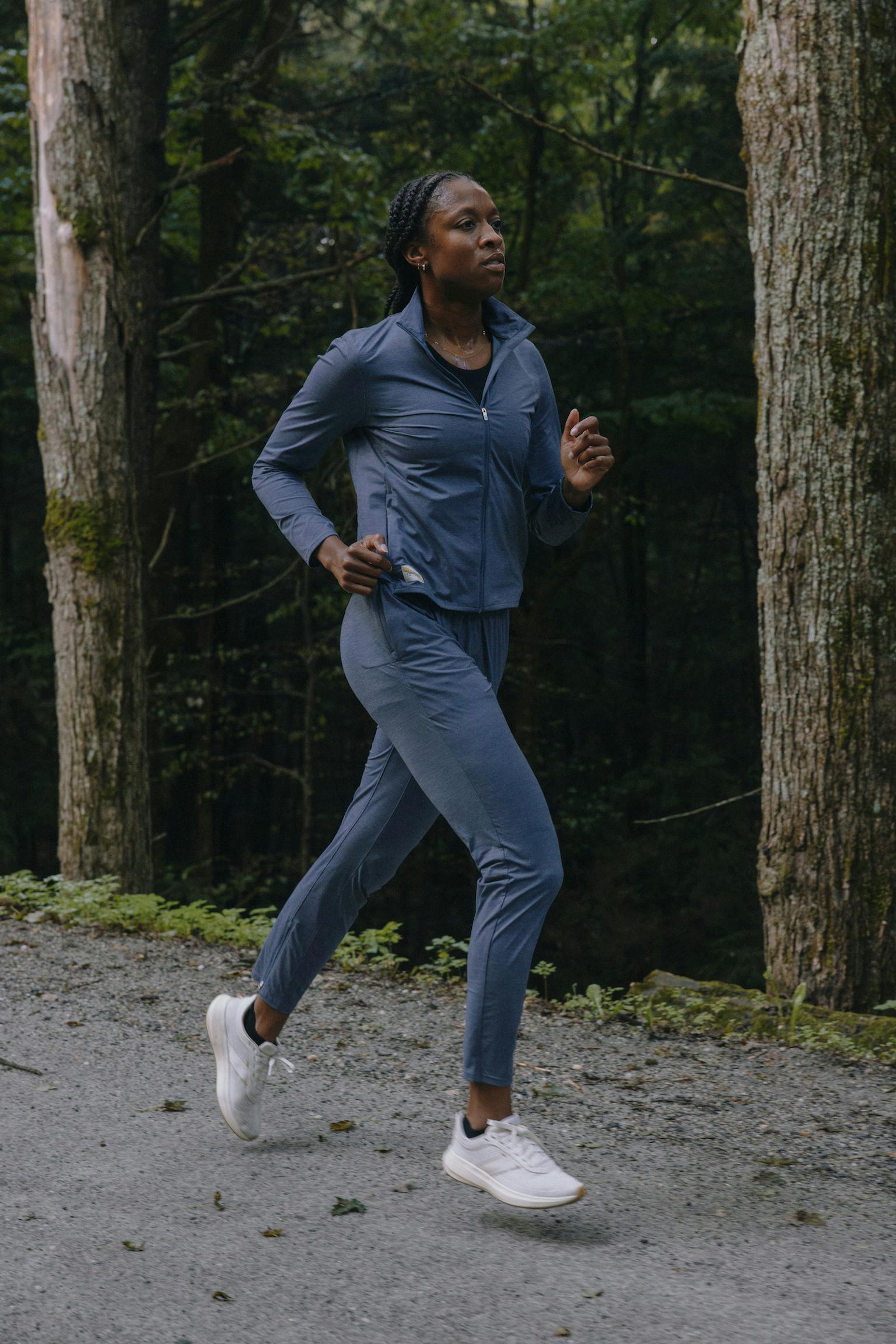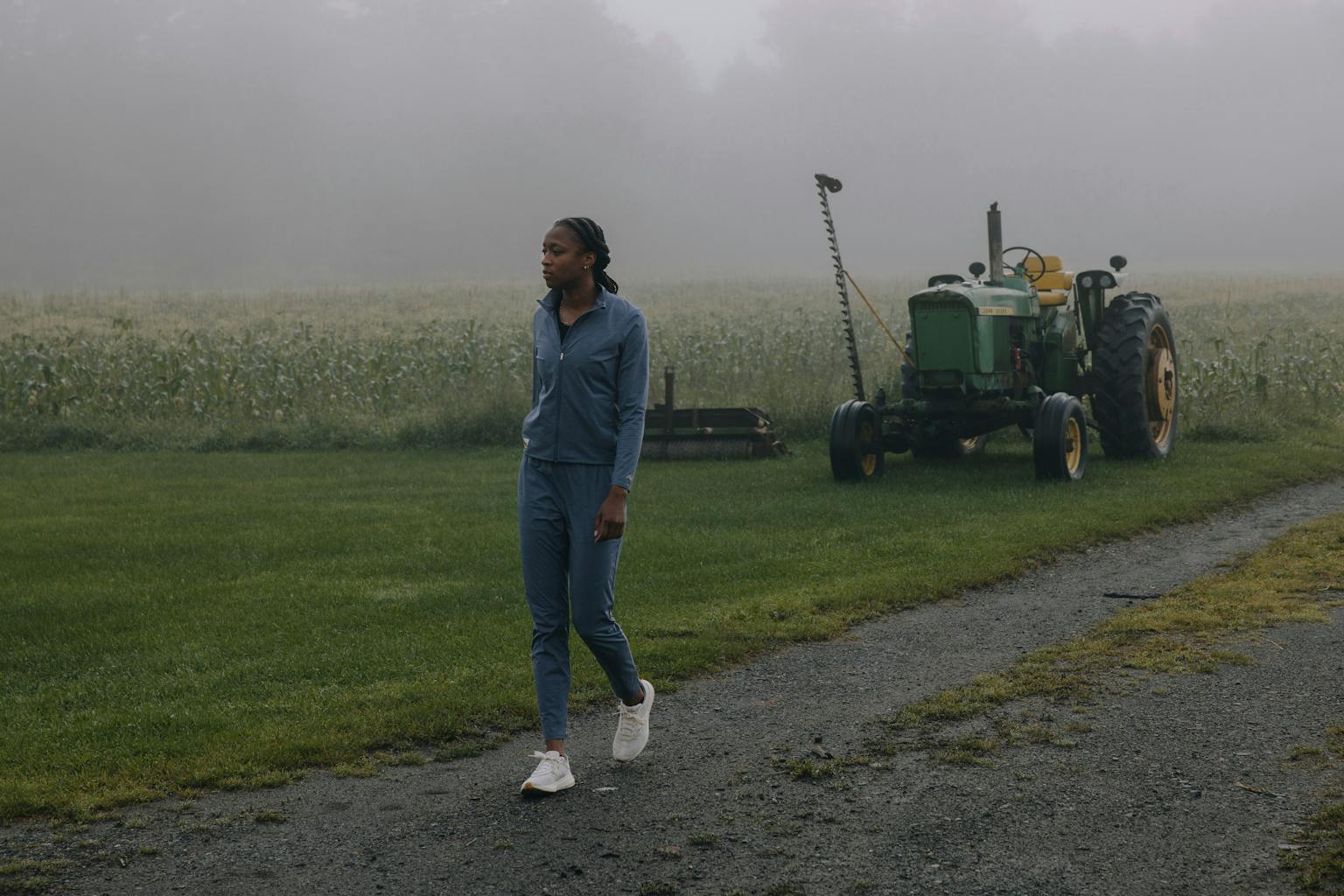 Luxurious Performance
Our Session products are built for everyday training, so they prioritize comfort and durability. One part of the formula is our Veloce Blend: a luxurious high-stretch knit made in Italy that drapes and moves with your body. Soft and silky, it breathes well, dries quickly, and insulates without risk of overheating – ideal for long runs that start cold and end warm, or warm-ups that start slow and end fast.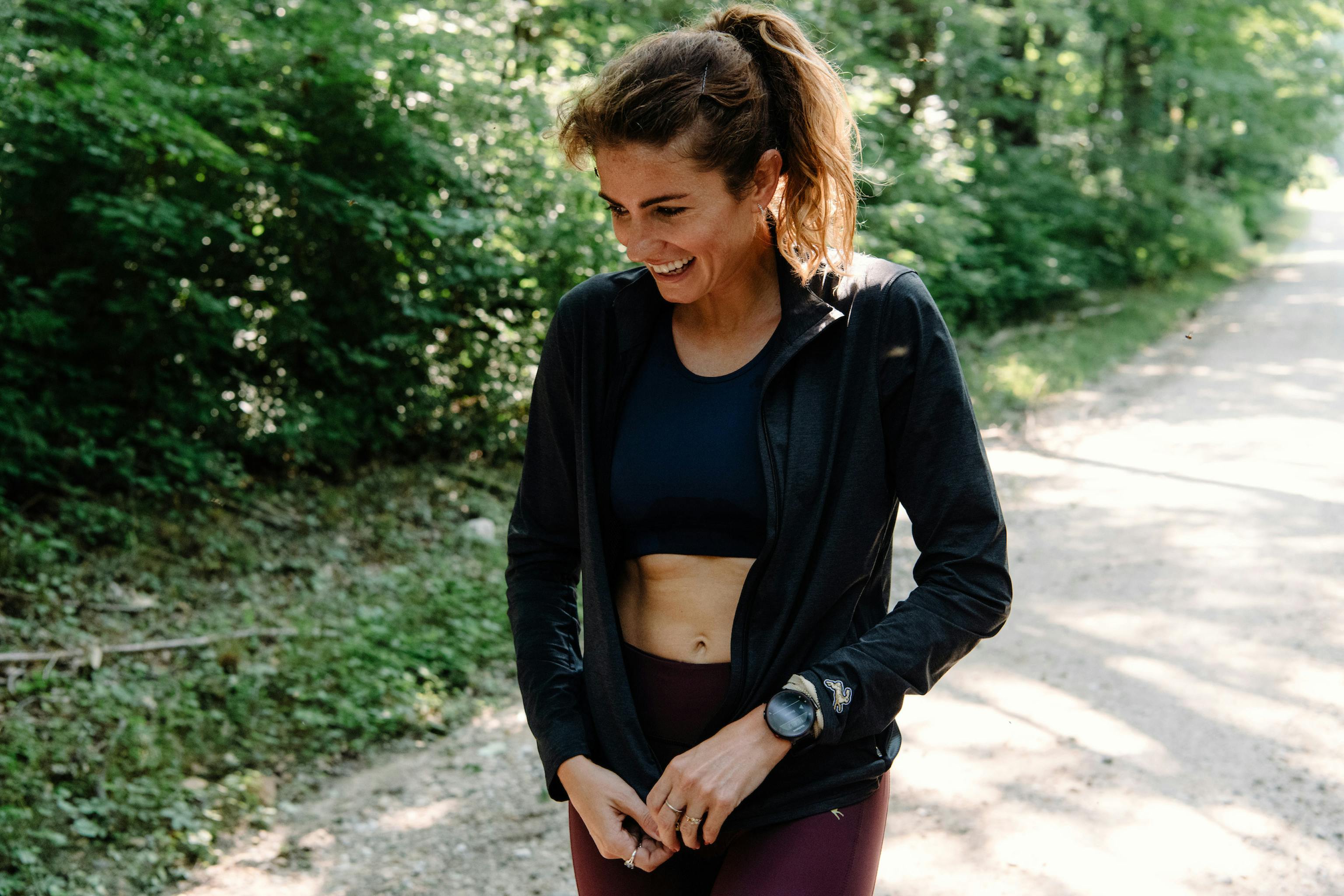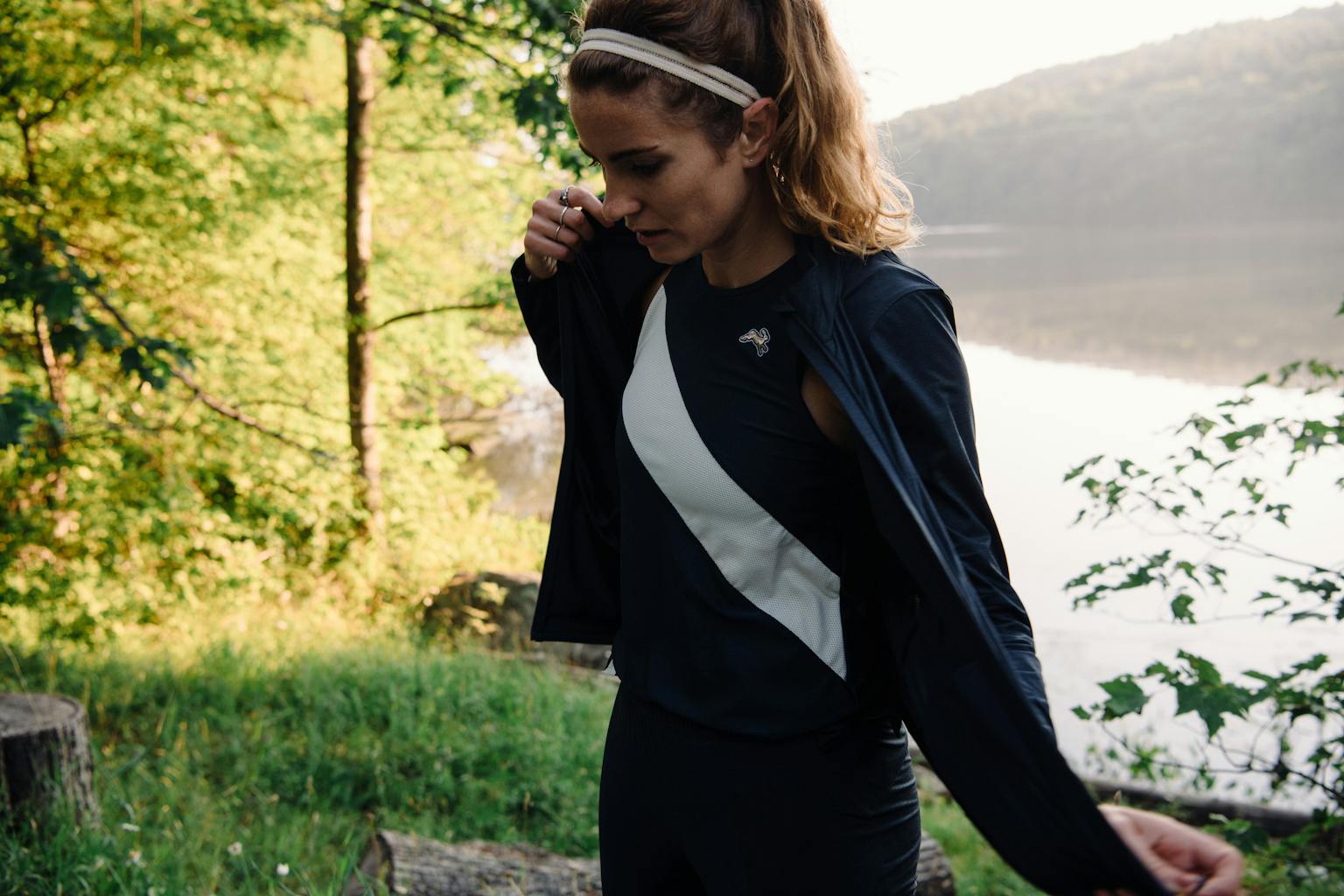 Finer Points
As every runner knows, attention to detail can make all the difference – whether it's the fabric in our clothes, our preparation for race day, or the small habits that go into better recovery. Our Session Jacket features zipper pockets with room for keys, credit cards, or your iPhone X. Semi-elasticated cuffs allow for easier watch checking.