Zoom In
Twilight Tee
Designed for distance in a pared-back, lightweight style and silky-soft mesh
Tee Time
We love running in a tee, especially because it usually means that the weather is cooperating. Neither too hot nor too cold, we call that ideal running weather. With more coverage than a tank - but just as weightless - the Twilight Tee delivers season after season.
Ultra-Lightweight Micro-Mesh Tee
Italian-Engineered Fabric
Moisture-Wicking
Quick-Drying
Fabric
Bravio Blend: 85% Polyester / 15% Elastane
Care
Wash Warm With Like Colors
Delicate Cycle
Hang Dry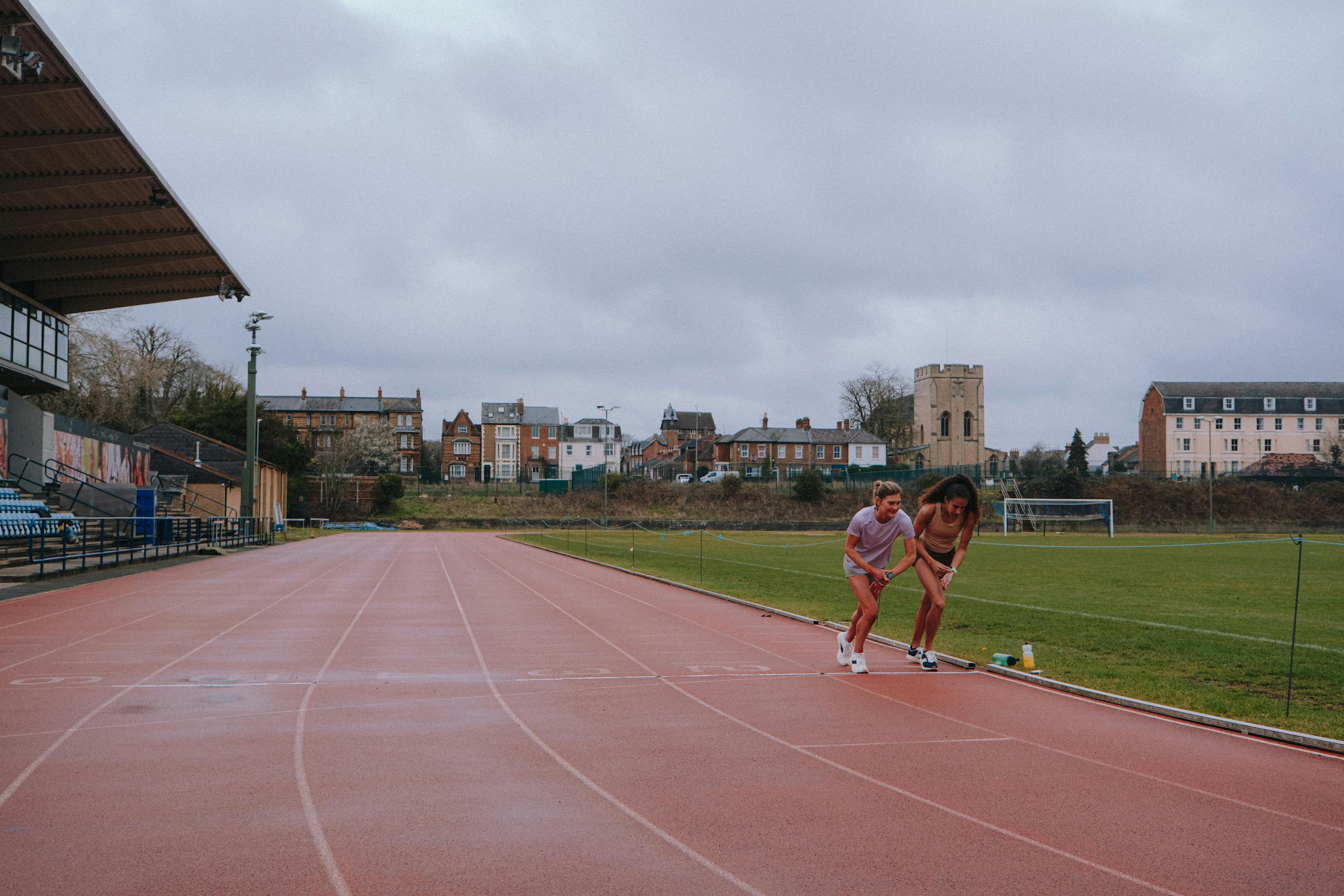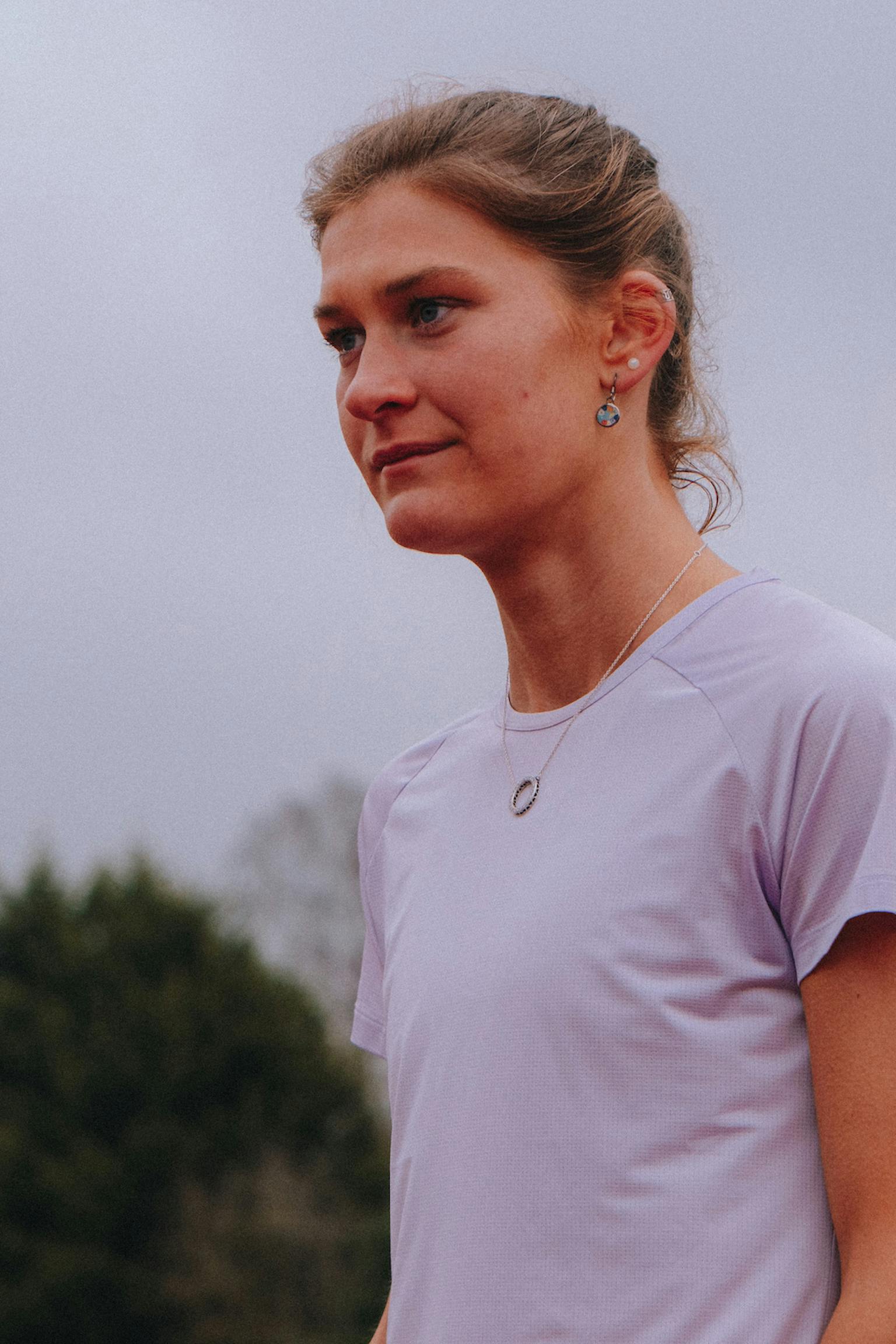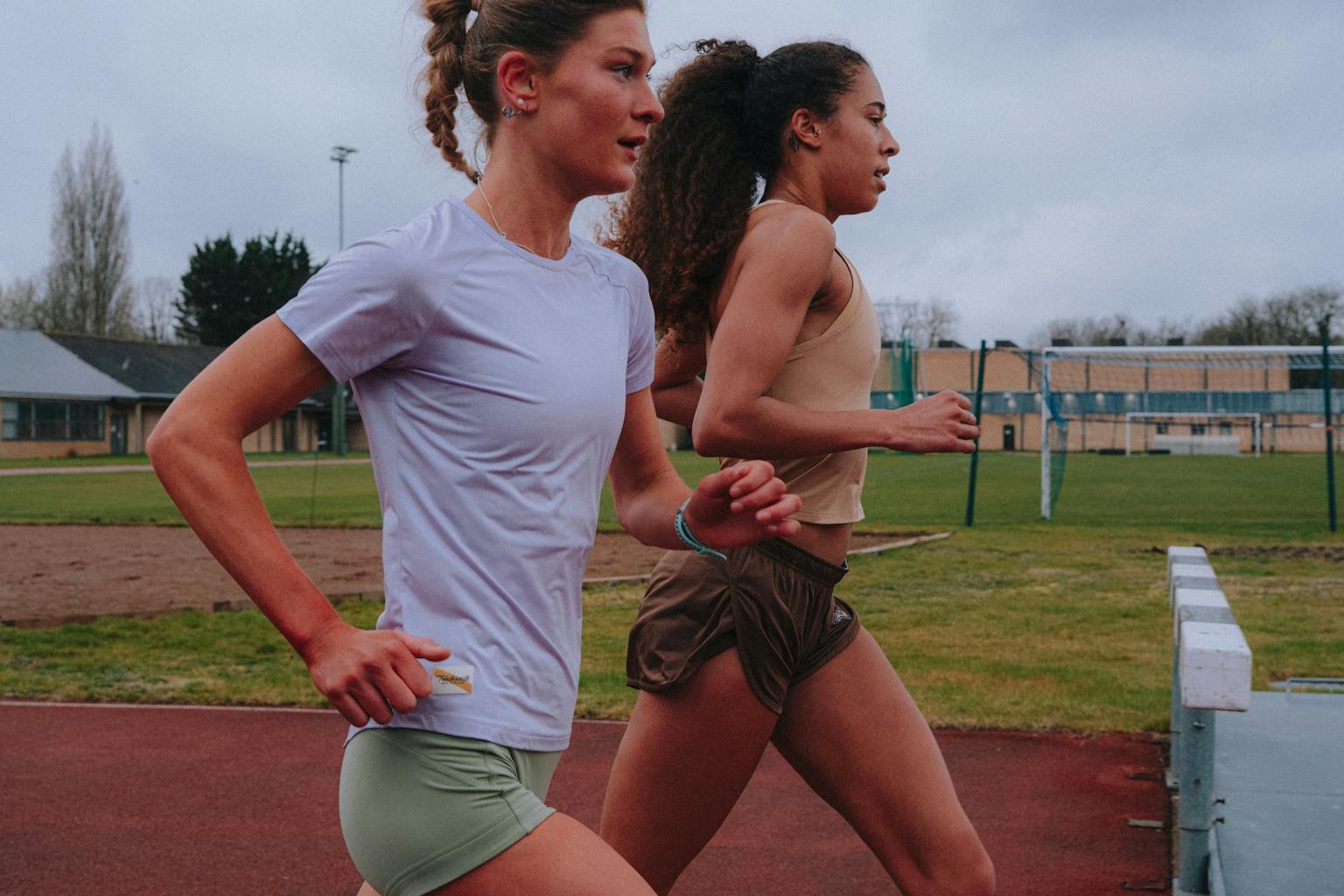 Tech Transformation
Tech tees are a training staple, but runners rarely find one they covet. That's because most tech tees are made from harder, thicker polyester yarns that aren't comfortable against the skin. And of course, tech tees are notorious for trapping odor. To find a better solution we worked closely with our friends in Italy to find a fabric that would transform the tech tee from a top you reluctantly pulled on to one you reached for first.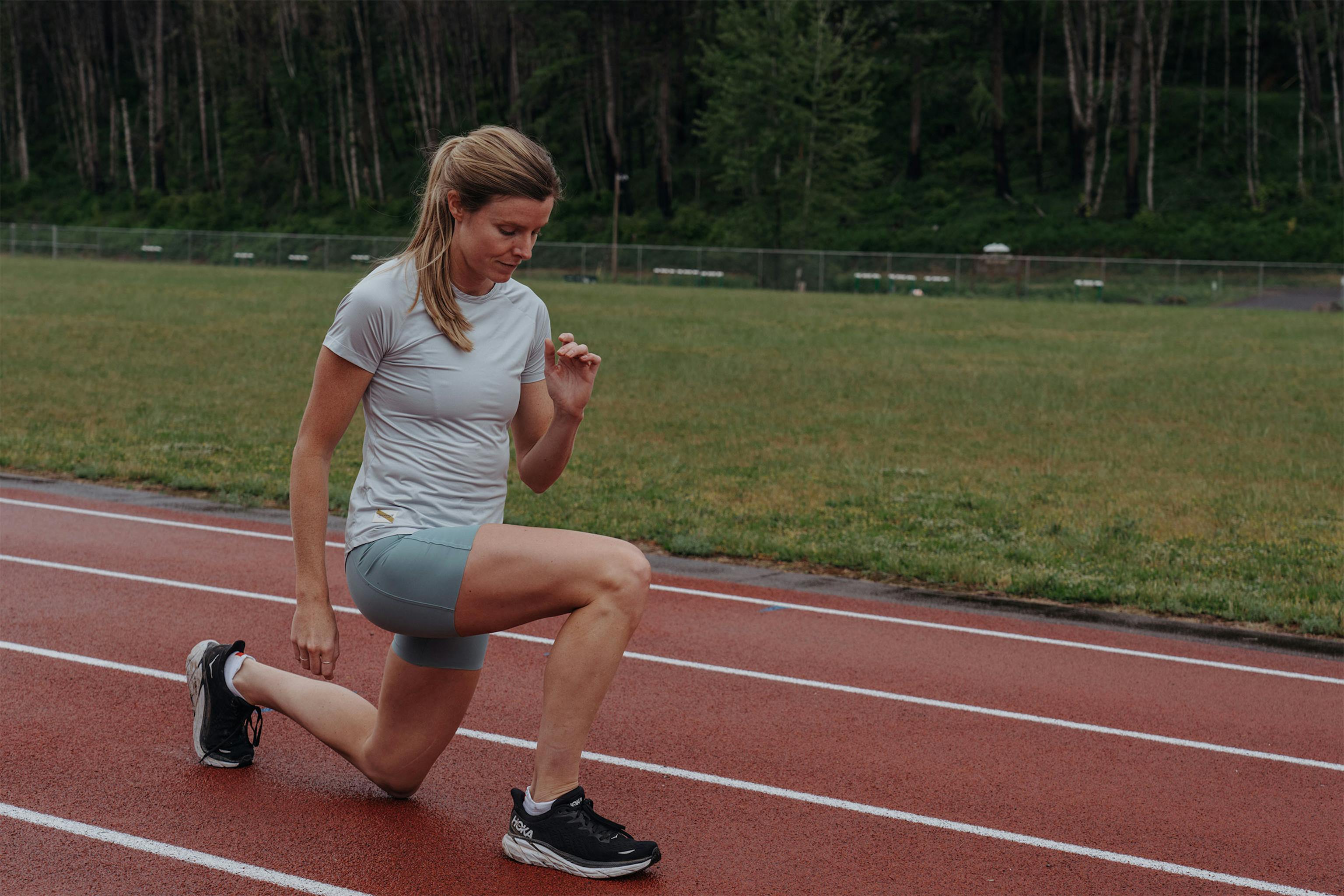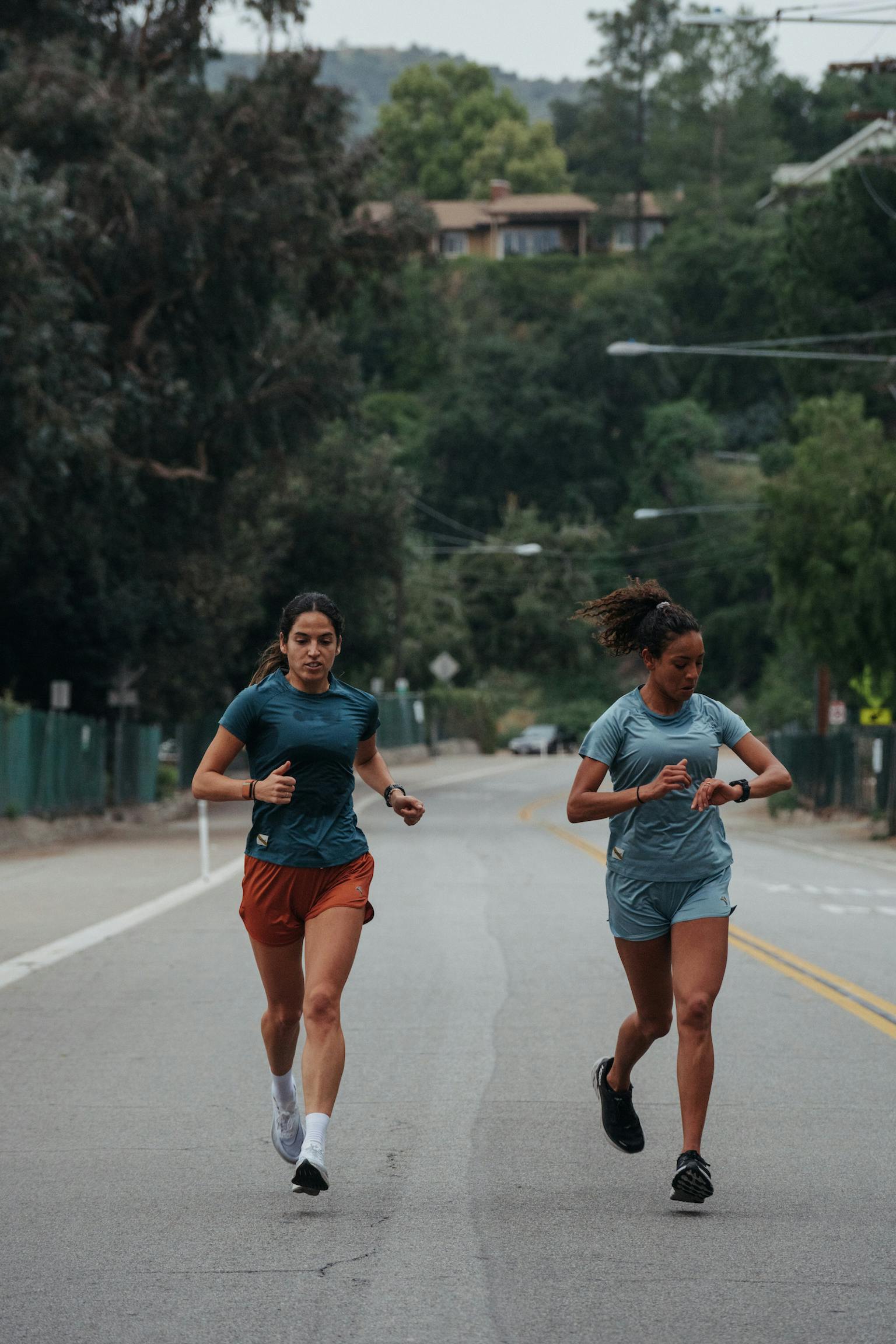 Italian Engineered
Our Twilight tops are made from our Bravio fabric, a micro-polyester and elastane blend that's lightweight, antimicrobial, soft against the skin, and stretches and recovers to match your stride. This Italian engineered material is made on special high-gauge knitting equipment that creates small pointelle holes, which creates more airflow and allows the fabric to dry more quickly. The result is a tech tee you won't even notice.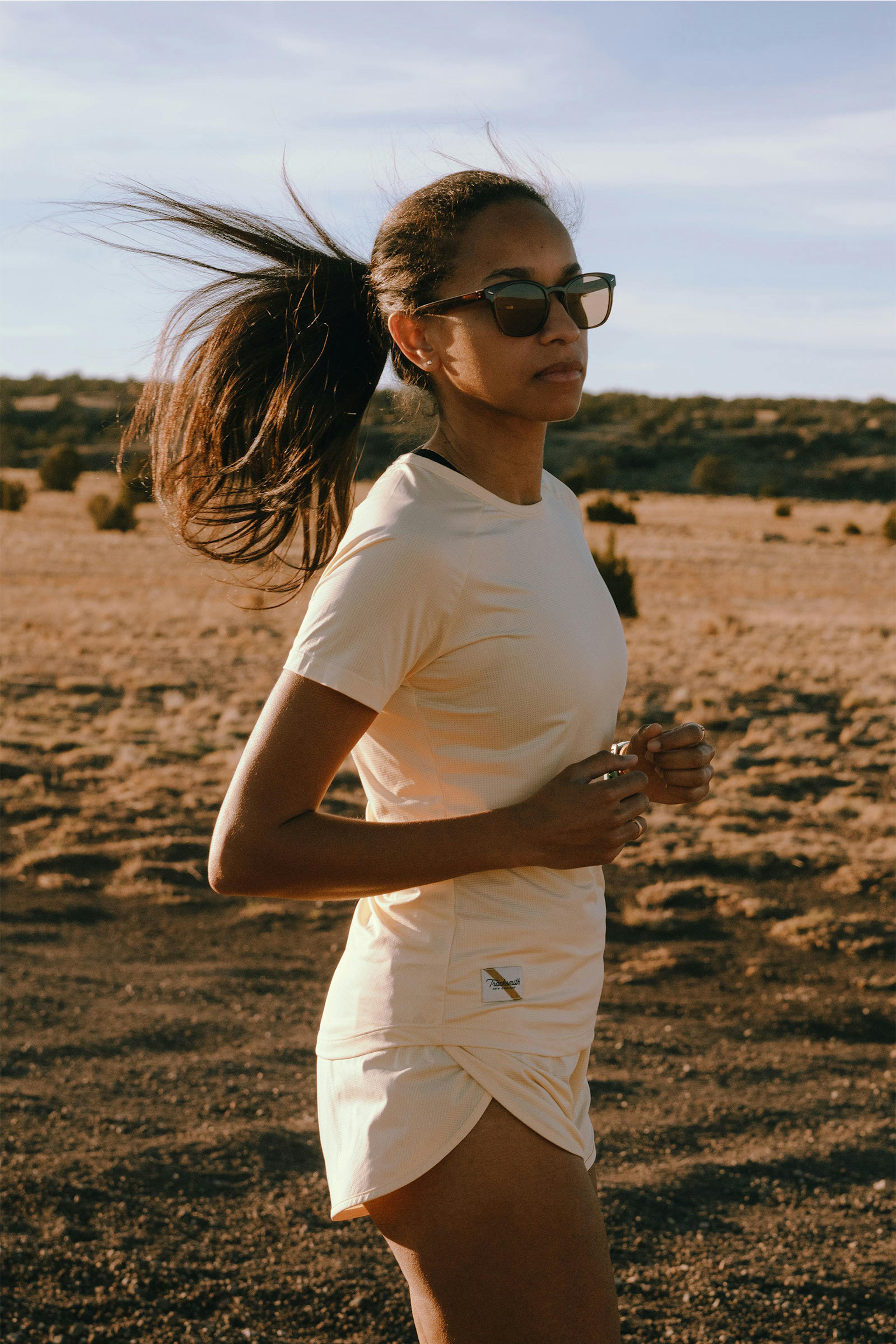 Road Tested
From Vermont to Arizona, the Twilight Tee has been put through its paces at different temperatures and workouts. Caitlin and Sam wore theirs for a cool morning progression run, while Sarah Attar donned hers at a spring training camp in Phoenix. It provided just the right amount of coverage and comfort when the weather was in the low 50's and up into the high 70's.