Mindfulness and
the Mountain
WORDS BY LEE GLANDORF AND ANDY GOHLICH
PHOTOS BY ANTHONY BLASKO
Like many rock climbers, Doug Robinson is best-known for what he's accomplished. In 1973, he and two partners were the first to climb the Regular Northwest Face of Half Dome "clean" – without a hammer and pitons. An advocate for clean climbing, he played a pivotal role in the transformation of climbing culture as we know it today.
But perhaps Robinson's most enduring legacy is in his mindset. He was an early collaborator with Yvon Chouinard (who went on to found Patagonia) and contributed to the iconic 1970s Chouinard Equipment Catalogs with essays on climbing clean and embracing talus running (the art of scampering over boulders). Within these essays are ideas that transcend the nuts and bolts (pun intended) of the ascent and speak to the concept of mindfulness in a way that feels prescient some fifty years later. They're lessons that any runner might take to heart.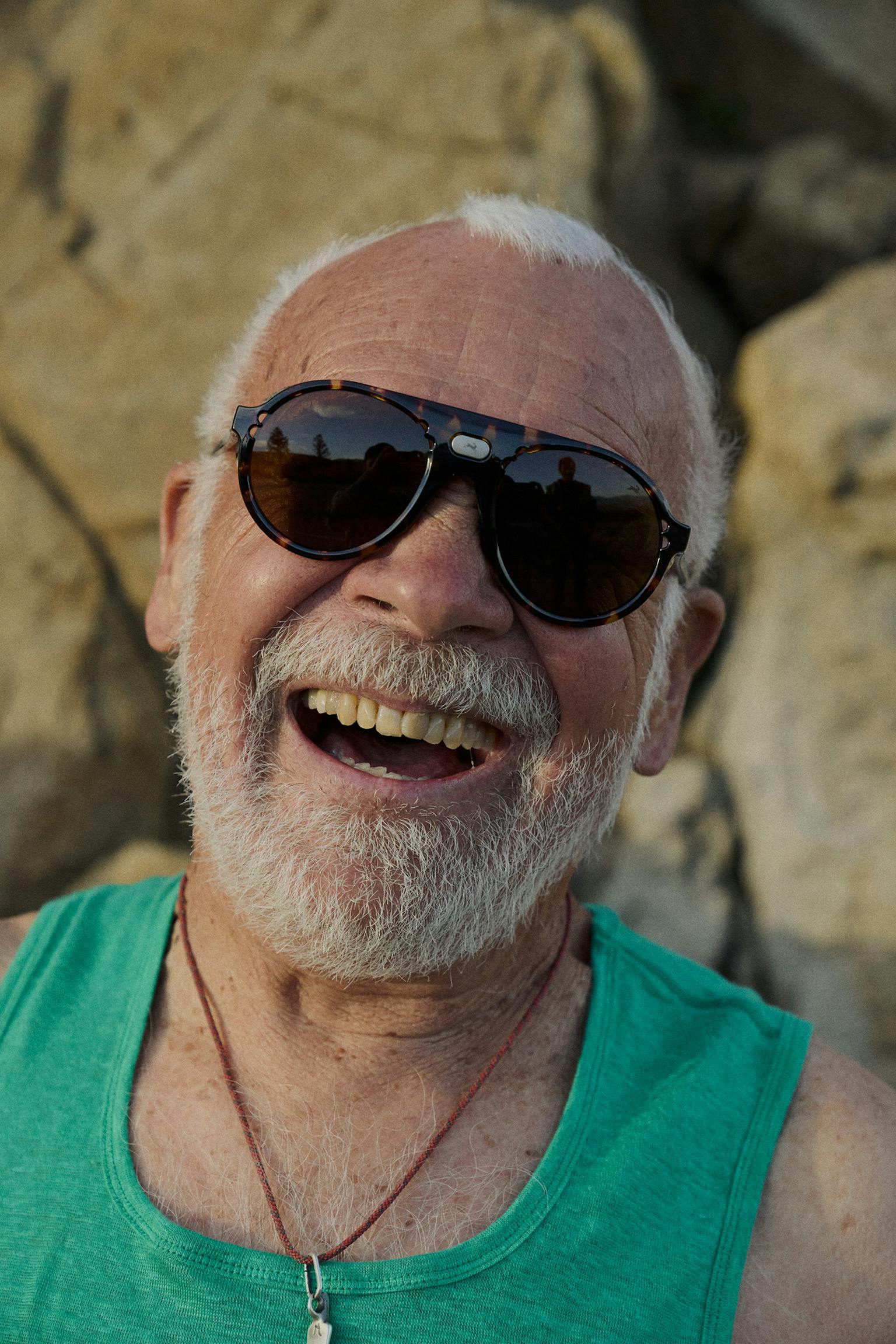 "The secret is to relax and let yourself learn without thinking of what you're doing"
– Running Talus, 1975
Robinson's seminal instructive essay "Running Talus" blends cross-country running with boulder hopping in the pursuit of improved climbing technique and an induced flow state.
"You don't need to learn to climb at all—you already know," he wrote. "You only forgot when you 'grew up,' when you quit climbing trees and fences. Those reflexes slumber in old nerve memory banks, just waiting to be reawakened to the new medium of stone. You just need to recall what you once knew instinctively; relax a little, and it's right there."

Robinson was born in 1945 and began his athletic career as a distance runner. He lived in the Haight-Ashbury in the early years of the Grateful Dead and Acid Tests, then made his way to the High Sierra where he served as a mountain guide for many years. At 77 years old, he is still an active participant in the discourse of the climbing world, writing for esteemed publications, regularly moving over stone and snow abroad and in his home mountains of the High Sierra, and investigating the nature of consciousness itself.
"Escalating from walking to loping, to a quickstep, to a gracefully dancing run, already anticipates a personal and non-competitive kind of mountaineering. Its concentration accelerates attention closer to the present moment, where clinging to a stray thought in the instant between perception and motion can lose the climber his finely tuned edge and send him crashing. Staying on that edge, however, breeds mindfulness."

Dedicating much of his life to the study and pursuit of psychedelic and transcendent states achieved through athletic exertion and other means, Robinson has drawn his influences from a wide range of countercultural and spiritual leaders, neuroscientists and psychologists, and the idiosyncratic High Sierra mountaineers who mentored him. He embodies a whimsical yet intentional and focused way of moving through the mountains – of being a 'visionary' in the sense of an itinerant traveler who looks slowly and closely, being Here, Now. In his own words: "mountaineering just means happy to be here." He has a permanent twinkle in his eye.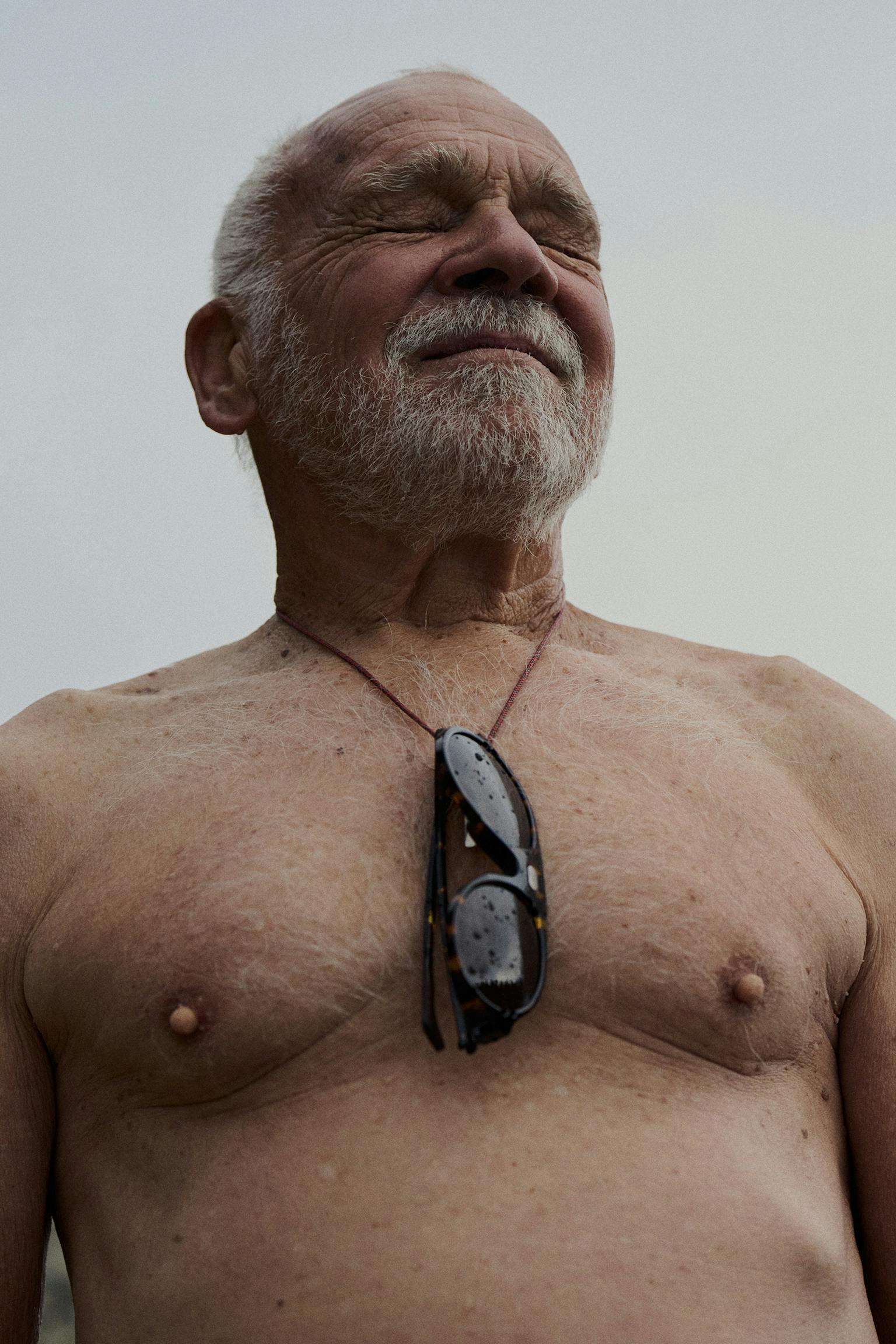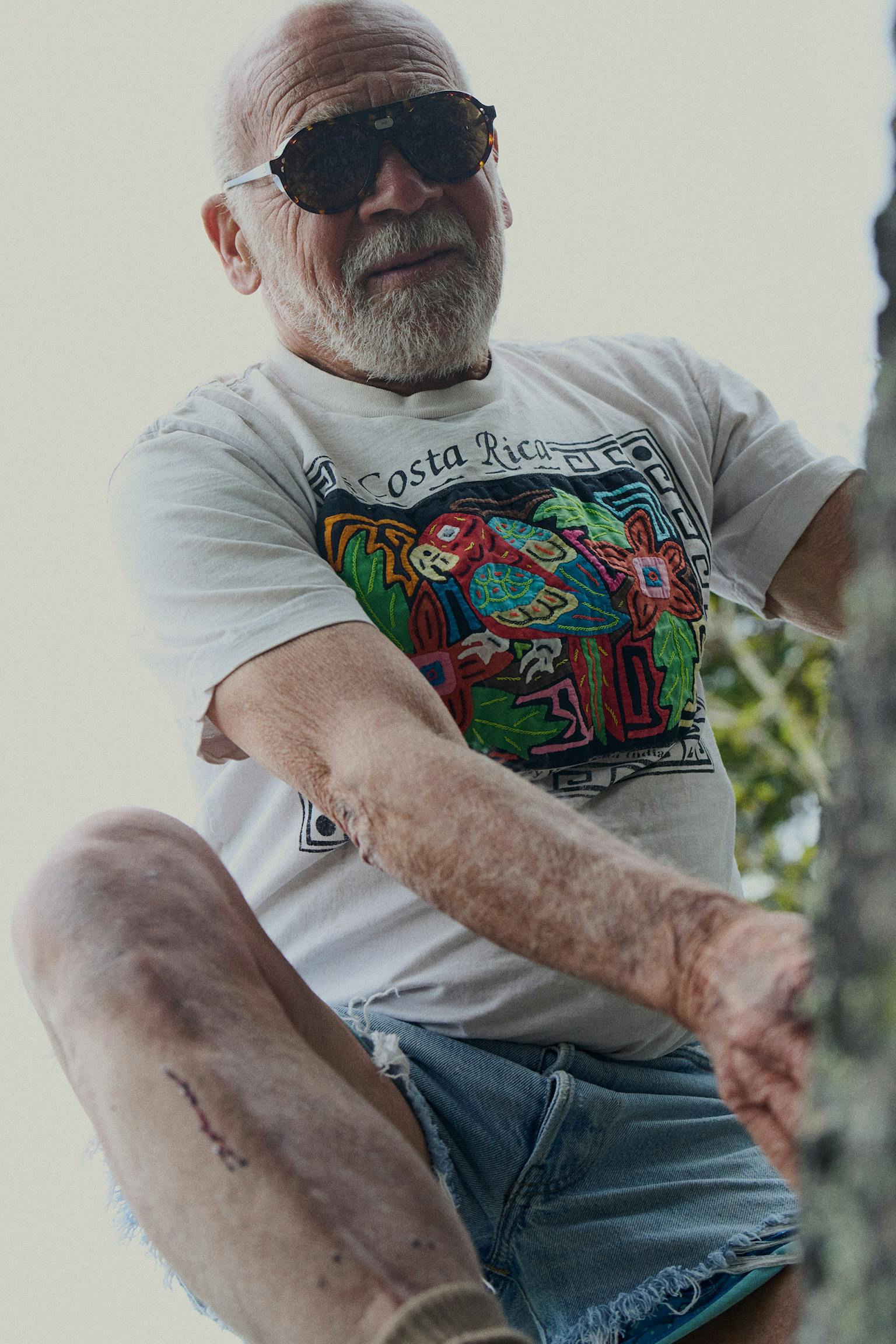 This sort of back-to-basics heady approach to climbing was counterintuitive in a time when rock climbing culture was obsessed with maximizing adventure and dancing on precipices. For runners, it provides a similar respite. In a time when running is booming, yet similarly obsessed with maximizing speed and dancing on the edge of carbon plates, it's refreshing to strip it all back. Run to explore and to feel.
"It's not the frisson of climbing that captivates," Robinson said. "It's the rhythm of the focusing quality. Climbing can integrate body, mind, and emotion. That makes it a powerful meditation, A physical meditation."
Why shouldn't running be the same?
Doug Robinson wears our new Kazu Tourer sunglasses. Created as a collaboration with District Vision, the frames are inspired by the mountaineering eyewear and alpine style of Robinson's era. Available now.