Zoom In
NEW COLORS
Session Jacket
A lightweight, breathable outer layer for everyday training.
This item is out of stock. Please enter your email address and we will notify you when it is back.
Free Returns & Exchanges
Push For Progress
We designed the Session Jacket to be one of the most versatile and durable pieces in your training wardrobe, working just as well for warm-ups, long runs and recovery days. A streamlined stretch-knit jacket for shoulder seasons, made from a soft, high-stretch fabric with micro-mesh side panels for breathability.
Lightweight Stretch-Knit Running Jacket
Bravio Blend Mesh Panels For Breathability
Zippered Side Pockets
Fabric
Body Fabric: Veloce Blend - 80% Nylon / 14% Elastane, 110 gsm
Mesh Paneling: Bravio Blend - 85% Polyester / 15% Elastane
Care
Machine Wash Cold
Hang Dry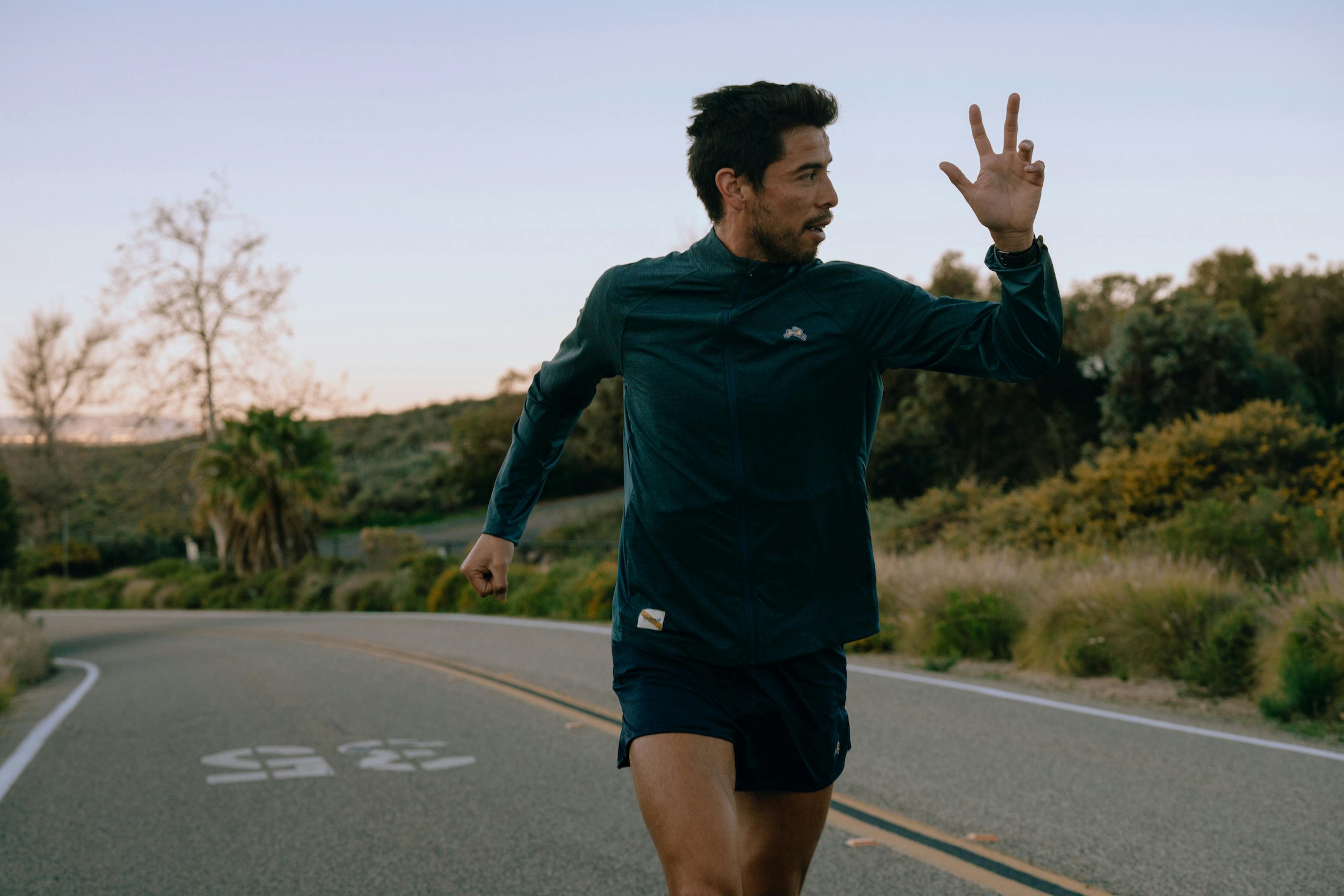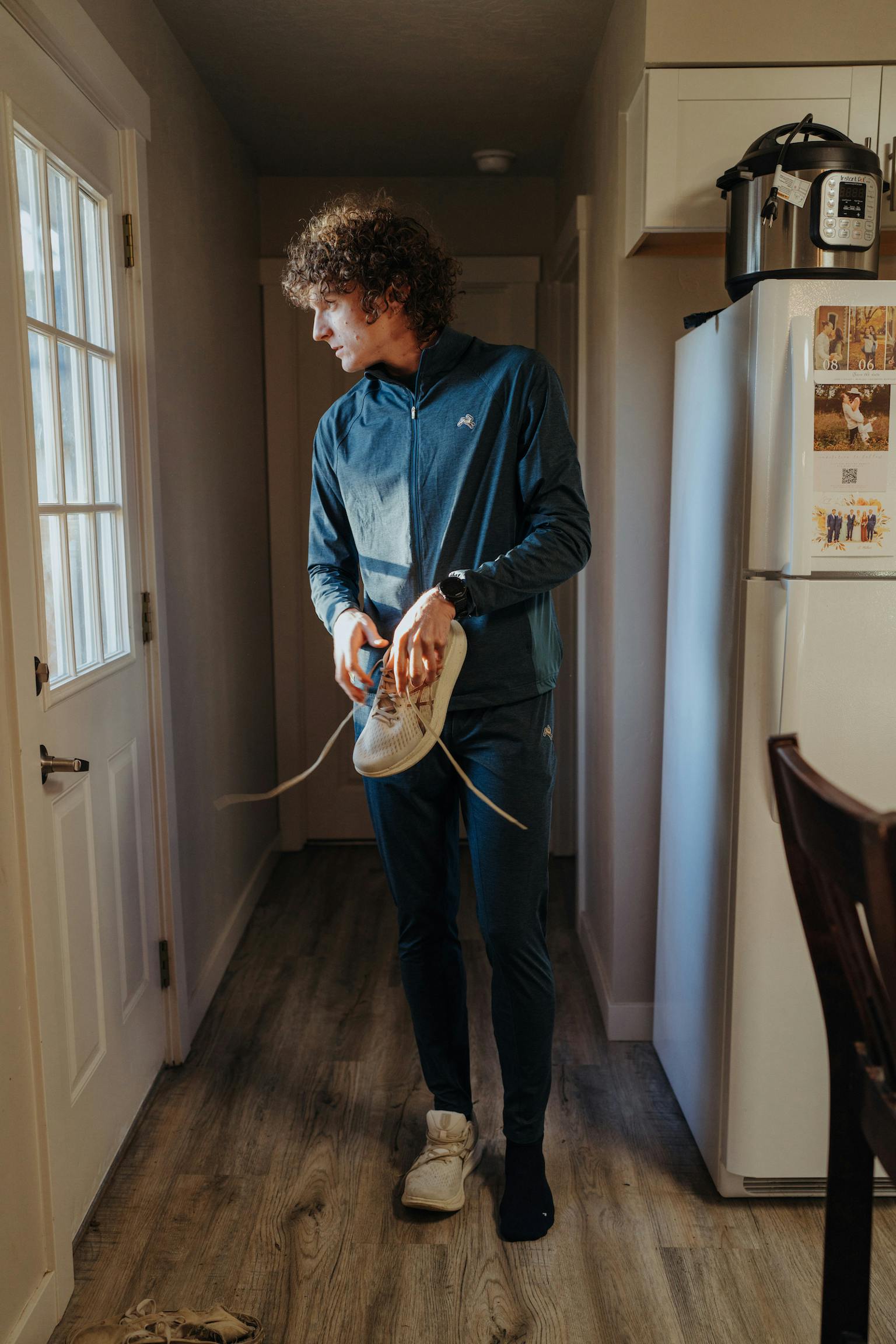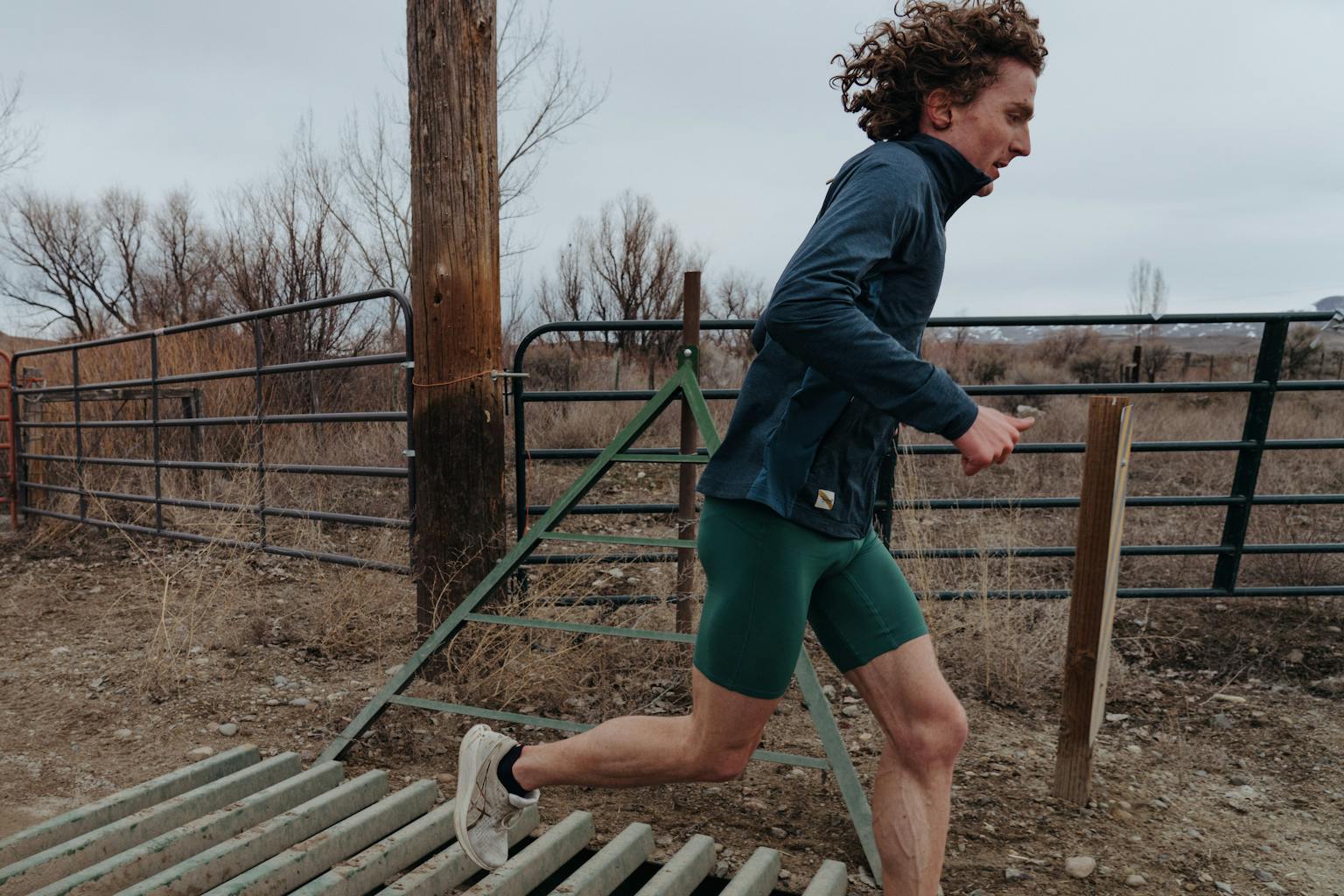 Versatile By Design
Inconsistent temperatures and unexpected precipitation are a fact of training and racing outdoors. So rather than the traditional shell that might keep you dry in a downpour, but otherwise feels like you're running in a garbage bag, runners need a jacket that performs in a wide range of conditions. The Session Jacket is lightweight but has a warmer hand-feel that insulates better than a traditional windbreaker. It also has mesh panels under the arms and down the side panel, allowing for more breathability as temperatures rise. And unlike non-stretch woven fabrics used in other jackets, the Session Jacket has high stretch and recovery for improved range of motion.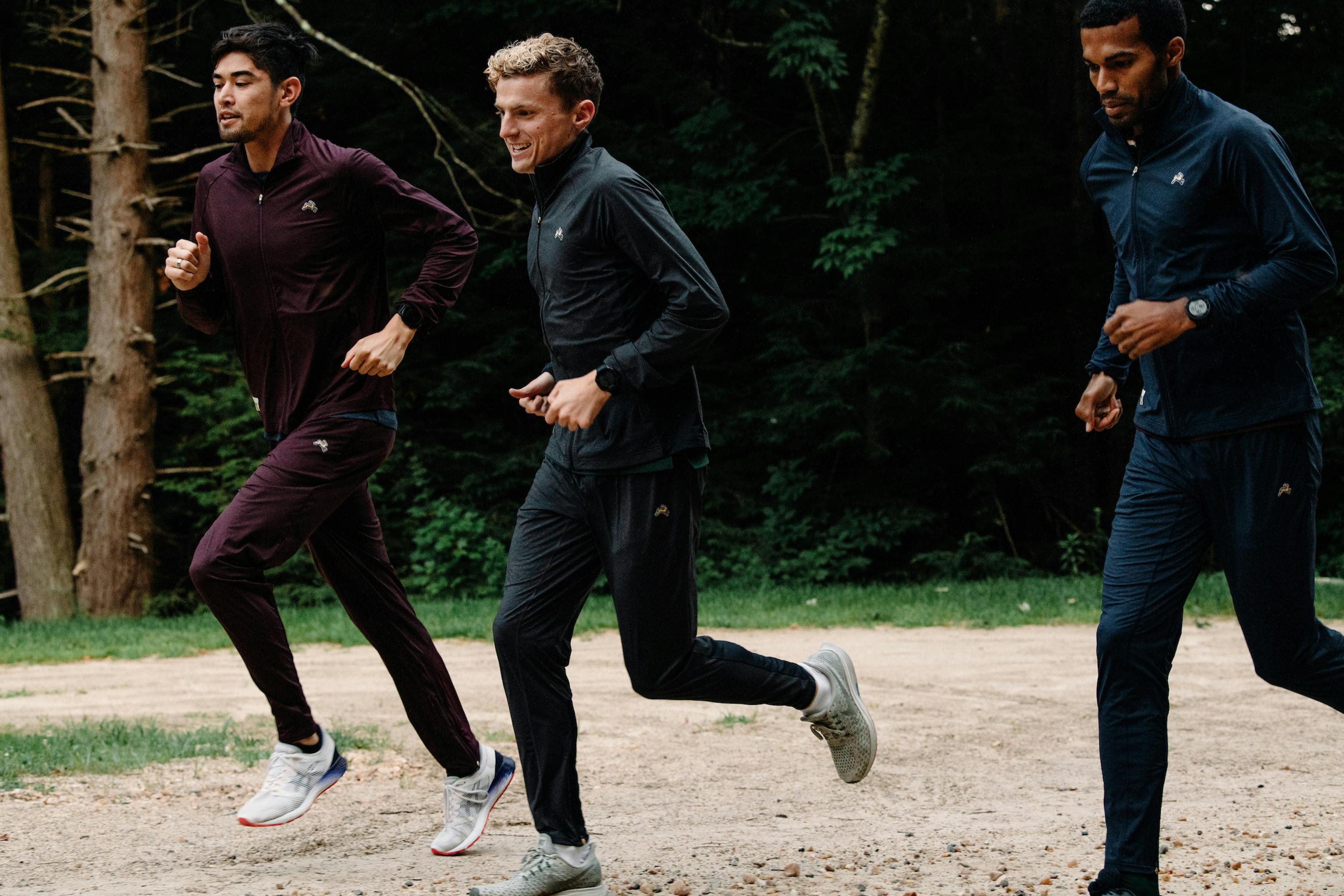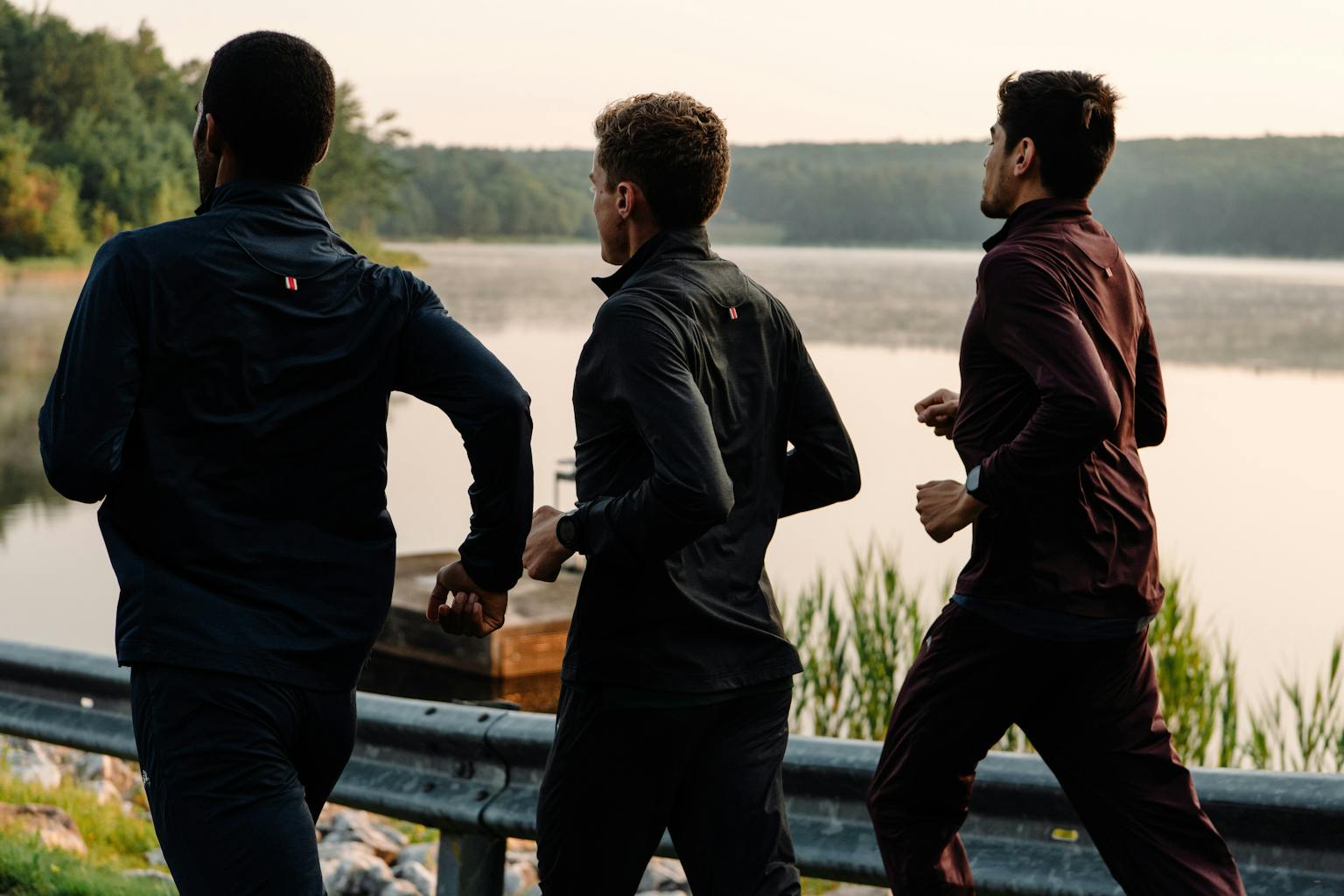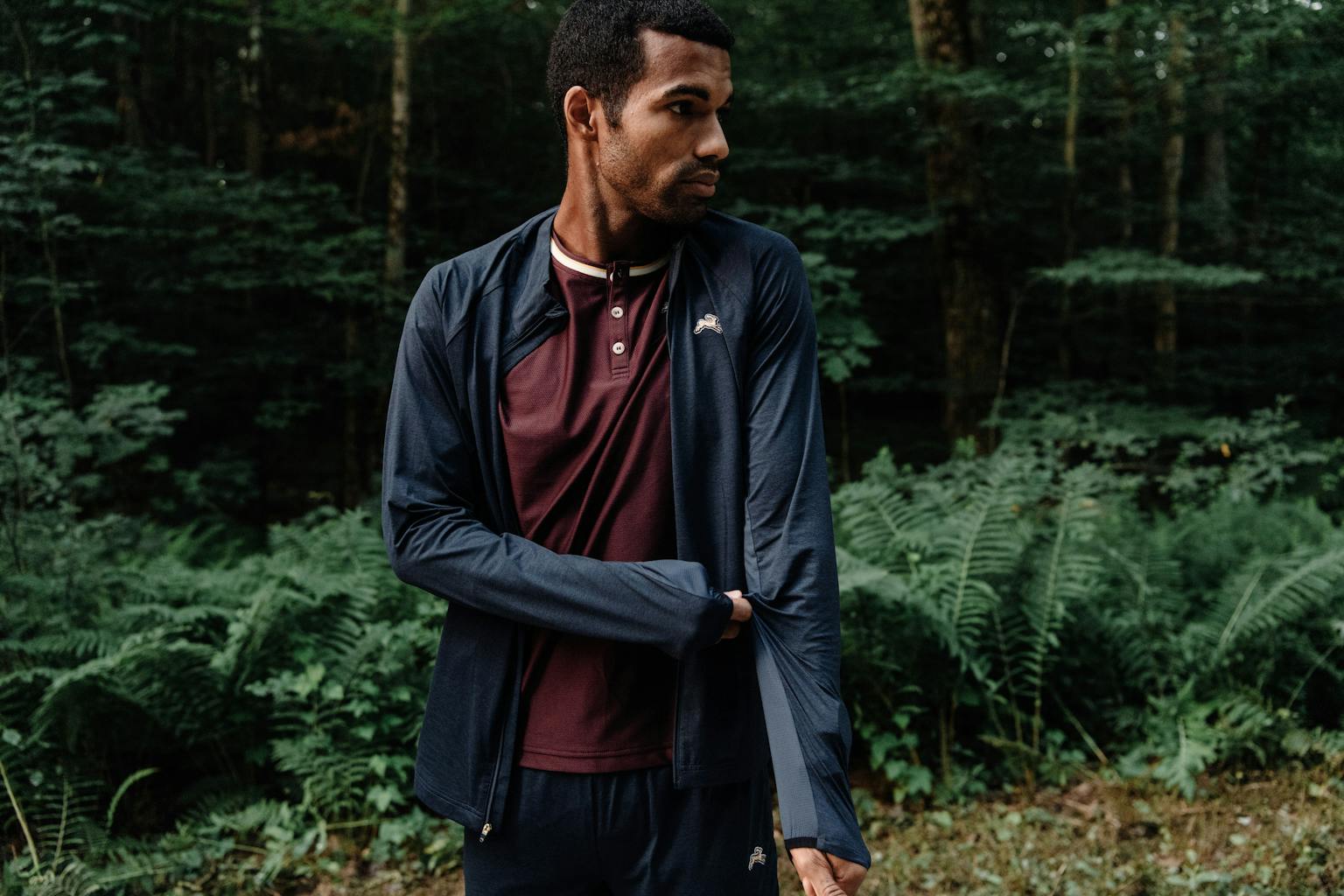 Italian Masters
We started with our Veloce fabric, a stretch knit made in Northern Italy by the masters of luxury performance textiles. It's an 86% Nylon, 14% Elastane blend. It may sound complex, but the results are simple. It's lightweight and durable, silky smooth, and performs under intense activity. It also breathes well, dries quickly, and insulates without risk of overheating – ideal for long runs that start cold and end warm, or warm-ups that start slow and end fast.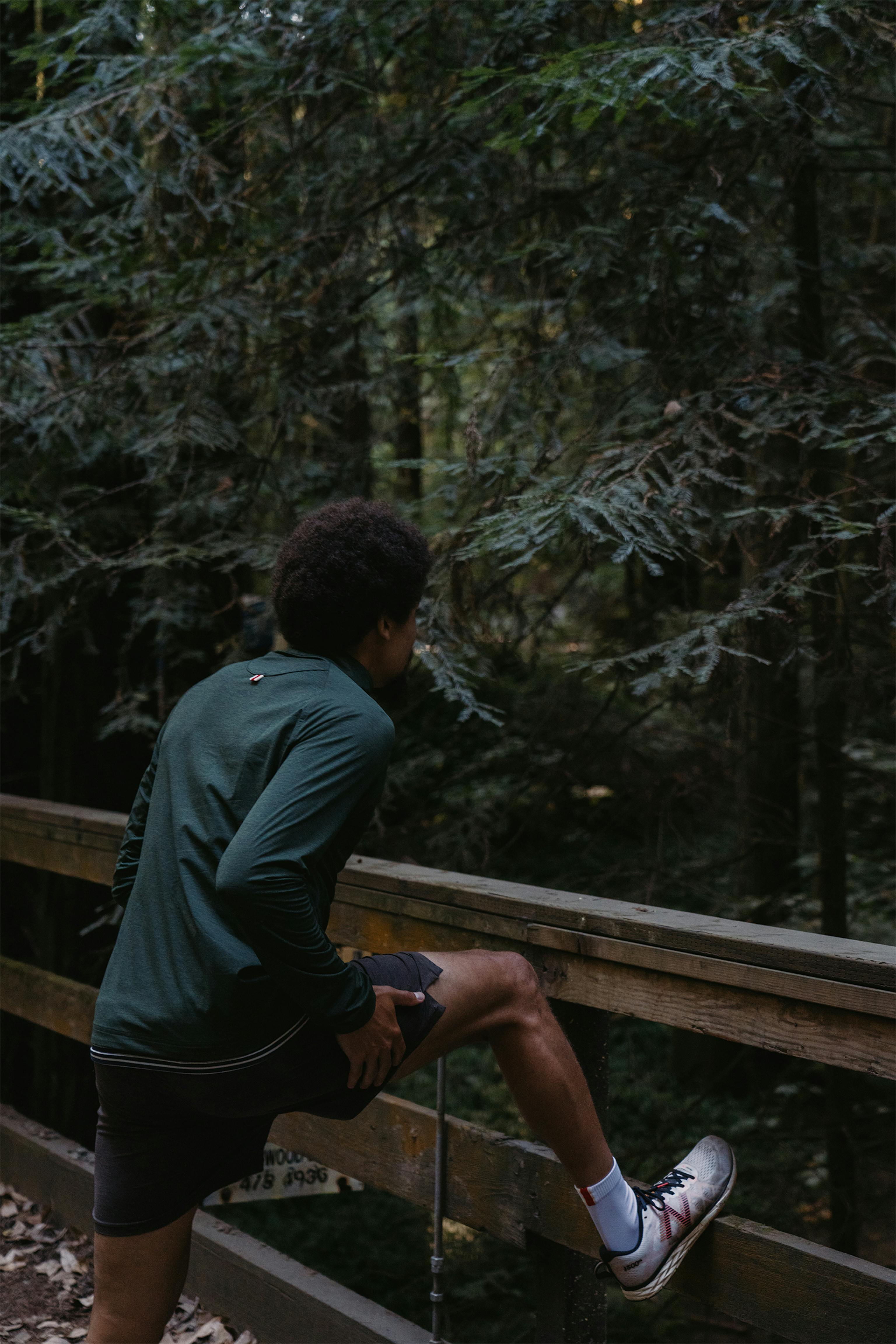 Mix & Match
In places where heat tends to rise and moisture accumulates, we used panels of our Bravio mesh - the same ultra-lightweight blend used in our Twilight pieces. It improves temperature regulation and, working together with the Veloce fabric, gives the body and sleeves a more efficient range of motion.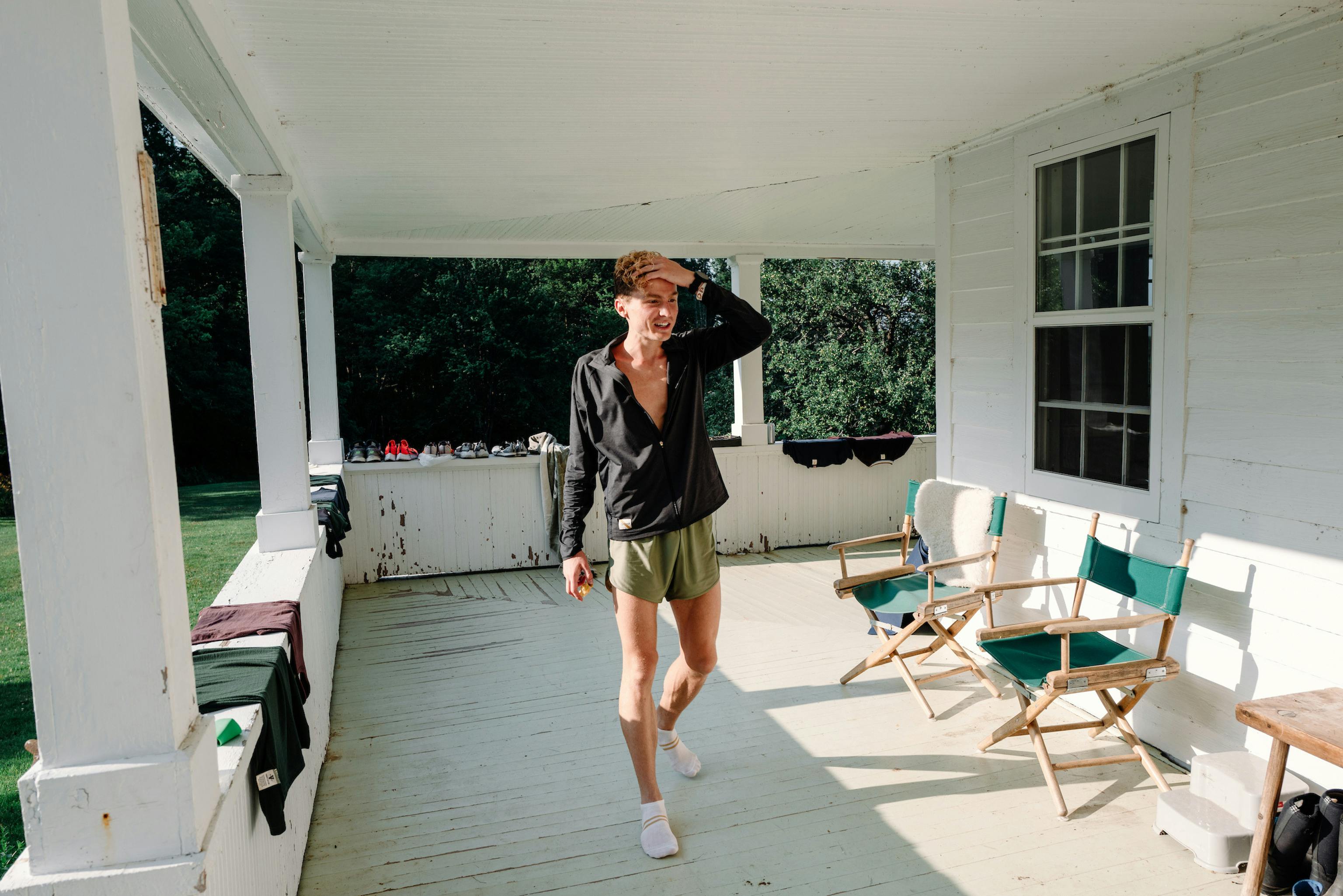 Finer Points
As every runner knows, attention to detail can make all the difference – whether it's the fabric in our clothes, our preparation for race day, or the small habits that go into better recovery. Our Session Jacket features zipper pockets with room for keys, credit cards, or your iPhone X. Semi-elasticated cuffs allow for easier watch checking and the high collared neckline can be worn up or down depending on the temperature.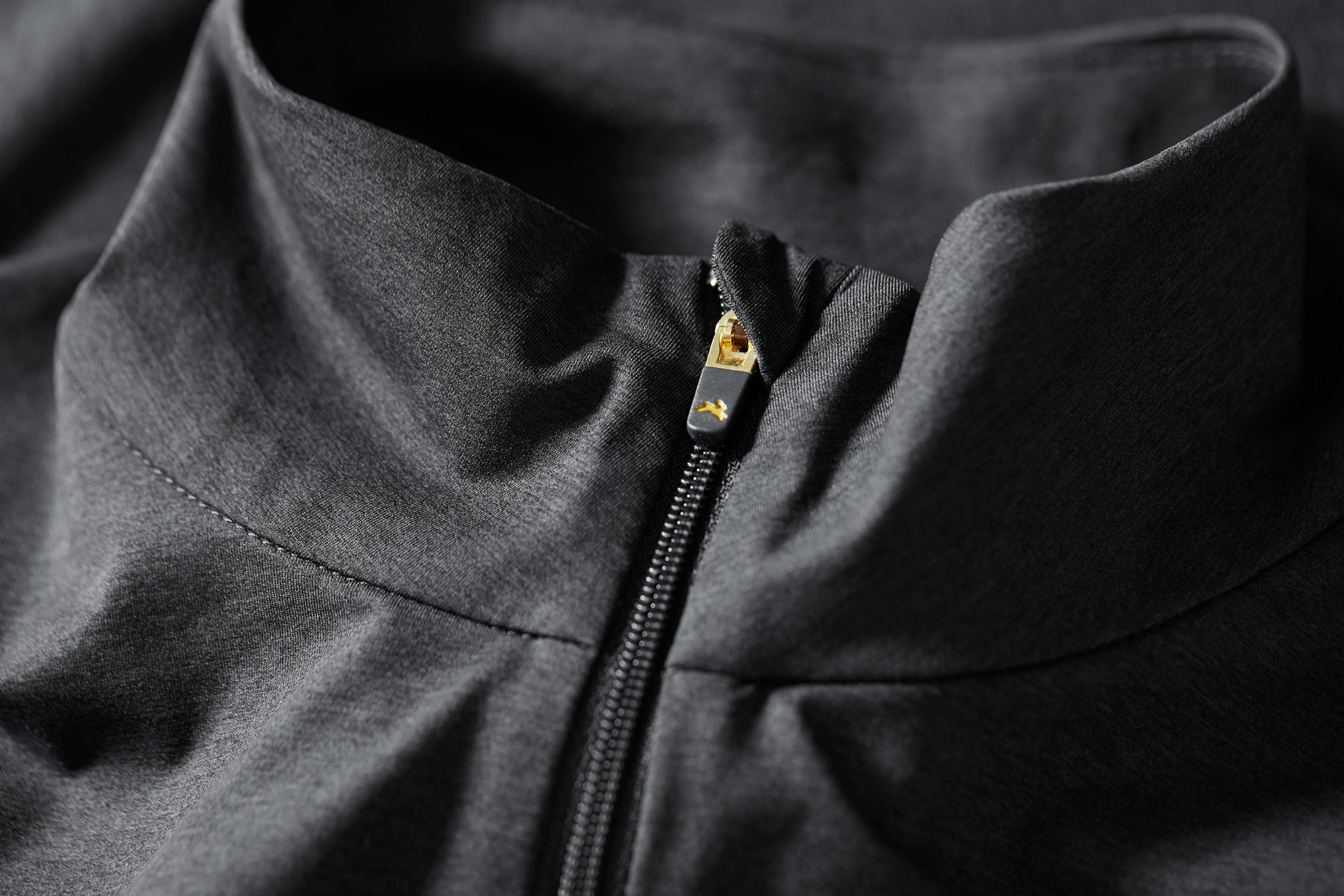 Road Tested
Marathoners Ruben, Mick and Mike put the new Session Jacket through its paces over three days of hard running in the Berkshires, from the first few miles of a morning 20 mile long run to the cool down after a fartlek workout.