Zoom In
Nor'Easter 2-in-1 Mitten
This water-repelling mitten features an internal glove liner made from Merino wool for warmth and versatility.
This item is out of stock. Please enter your email address and we will notify you when it is back.
Free Returns & Exchanges
Inside Out
There's nothing worse than heading out for a long winter run, only to have your fingers freeze despite your best glove-wearing intentions. Mittens are the warmest solution, trapping the heat your fingers produce when enclosed together. Our new Nor'Easter Mittens utilize a double layered approach: a water-resistant softshell mitten for protection from the elements on the outside and a lightweight glove made from a Merino wool blend for warmth on the inside. Wear them together or separately as the run requires.
2-in-1 mitten with fitted Merino wool glove liner
Hidden magnet clips gloves together when not in use
Fabric at back of hands is water and wind-repellant with stretch knit paneling on palm side
Fitted Merino wool glove liner with pointer finger and thumb touch pads for screen connectivity
Fabric
Mitten Shell: 51% Wool / 28% Nylon / 16% PU / 5% Elastane - 255 gsm
Mitten Palm - Inverno Blend: 80% Polyamide Micro / 20% Elastane - 190 gsm
Glove Liner - Harrier Merino: 89% Merino / 11% Nylon - 17.5 MICRON - 170 gsm
Care
Machine Wash Cold
Gentle Cycle
Do Not Bleach
Do Not Use Softeners
Line Dry
Do Not Iron
Do Not Dry Clean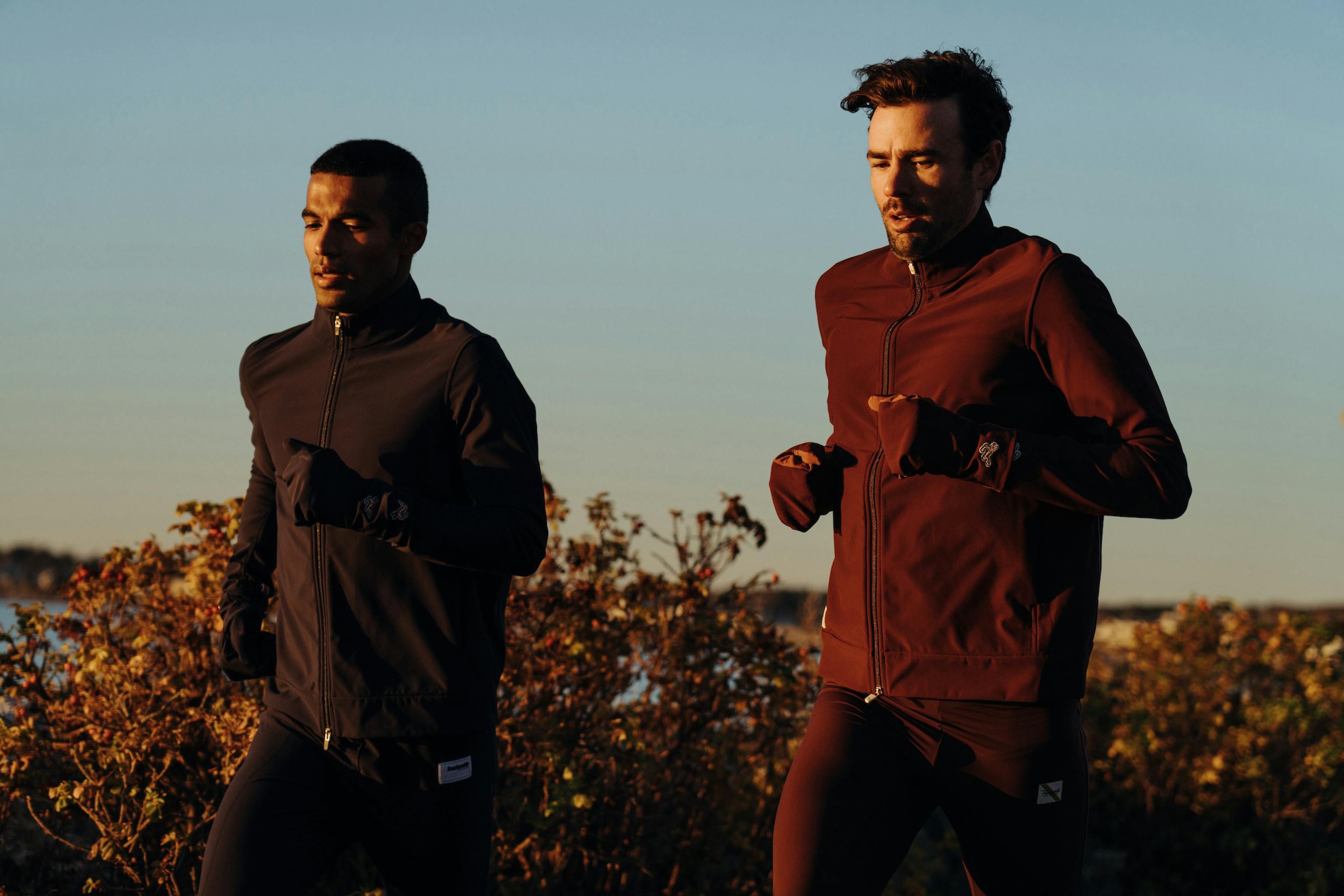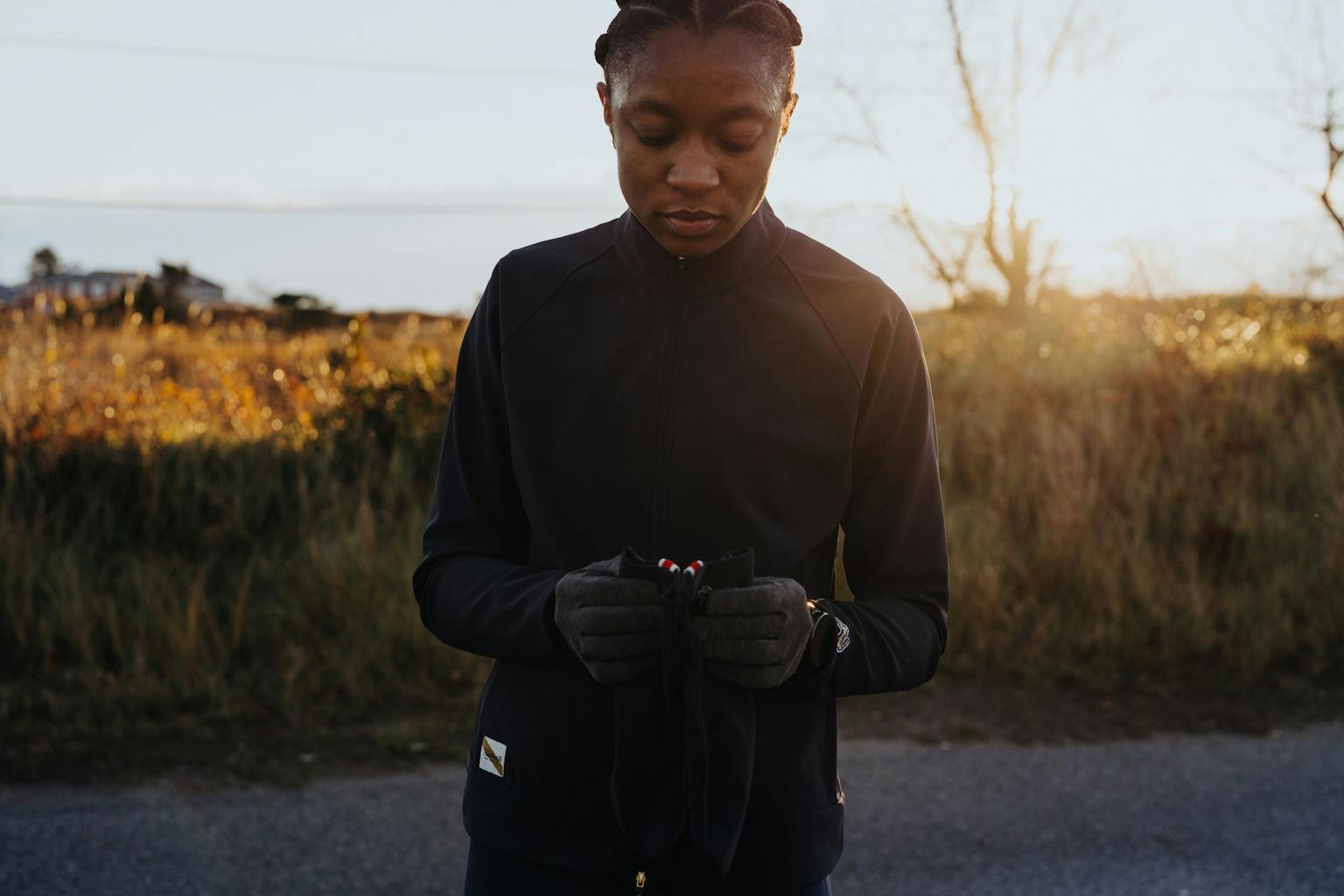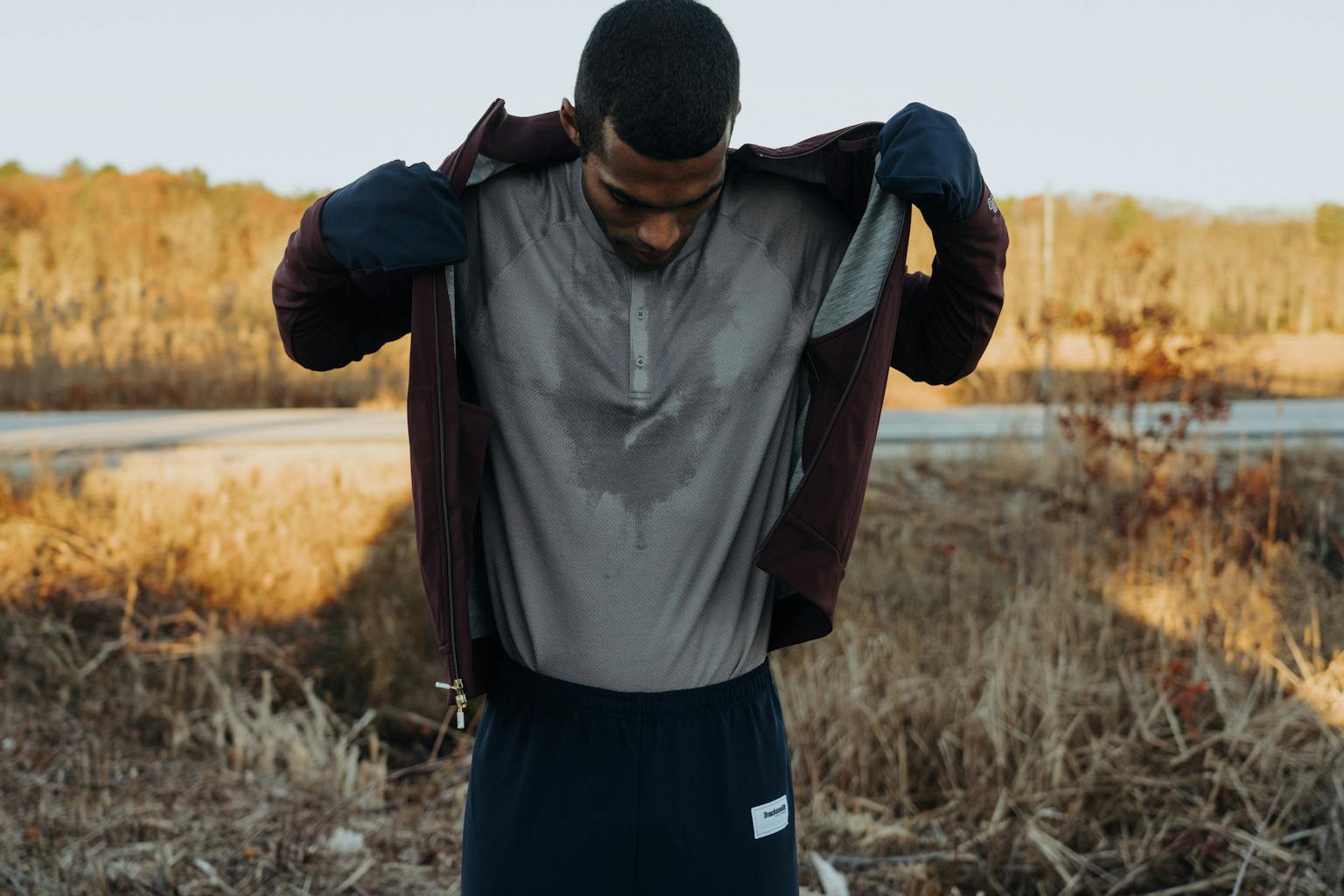 More than a Mitten
The secret to a great running mitten starts from the outside in. On the mitten's exterior, we use the same highly water-and-wind resistant softshell fabric as our Nor'Easter Jacket, with a bonded Merino wool lining for added warmth and breathability. Inside you'll find a five-finger wool glove, made from our favorite Harrier blend fabric.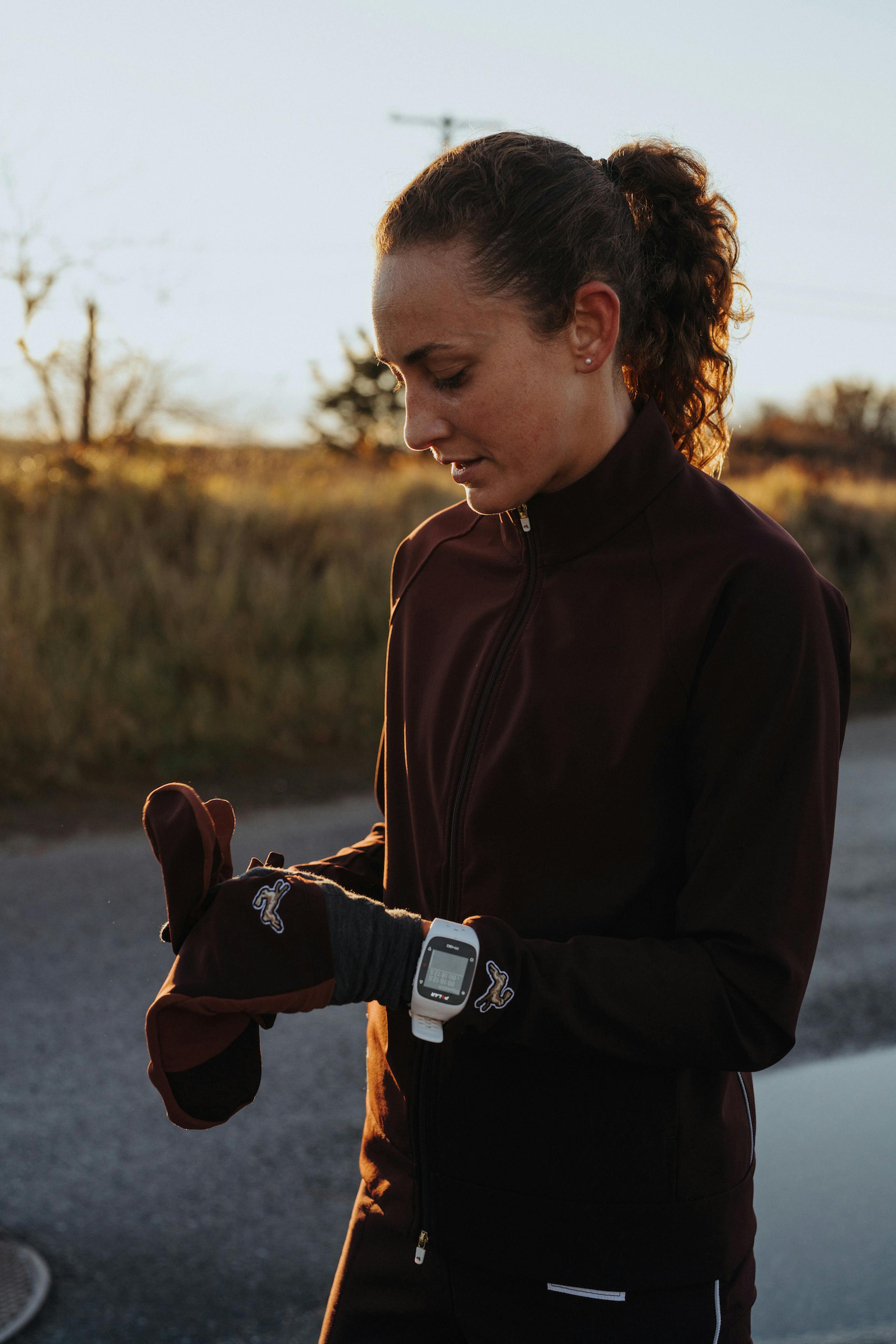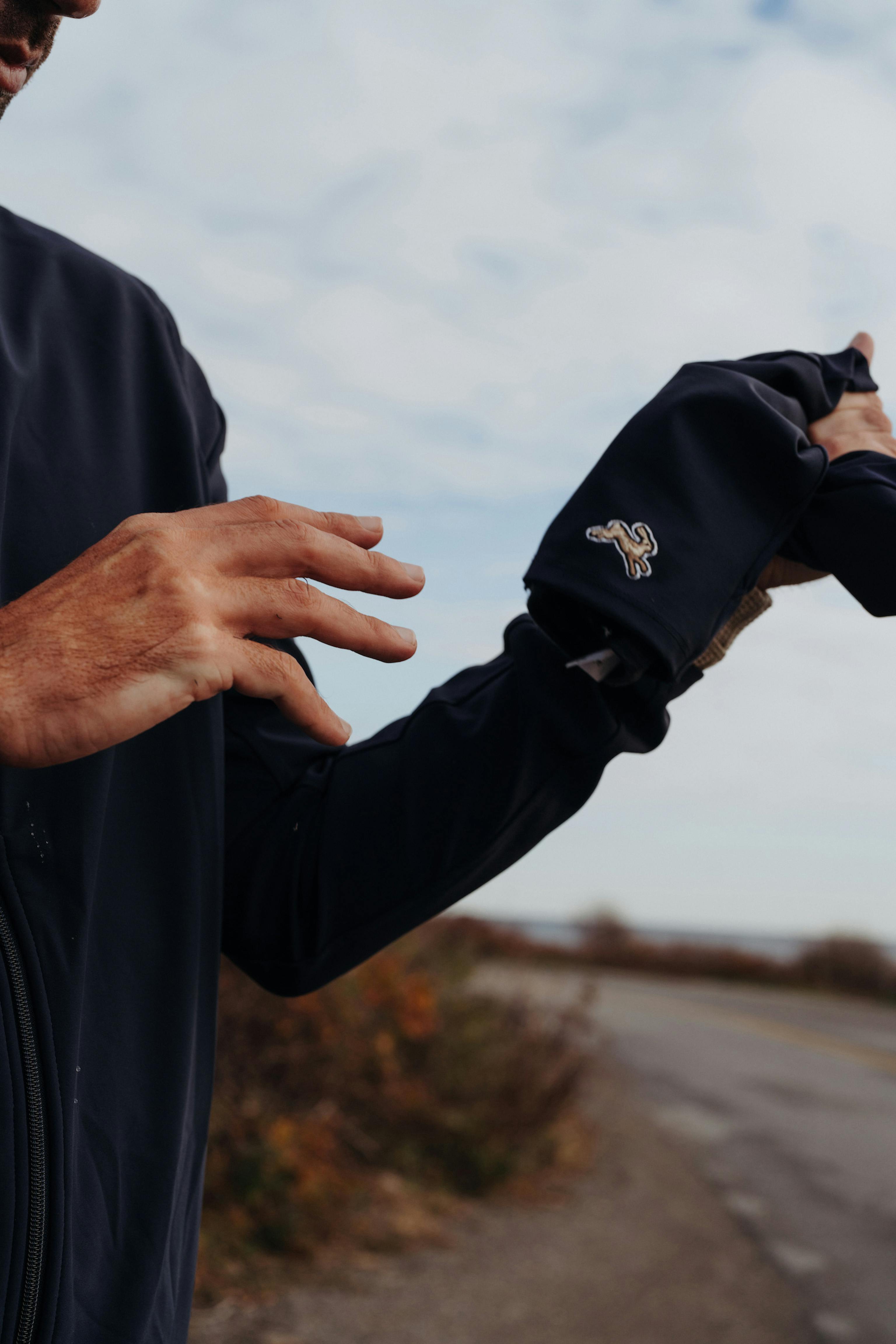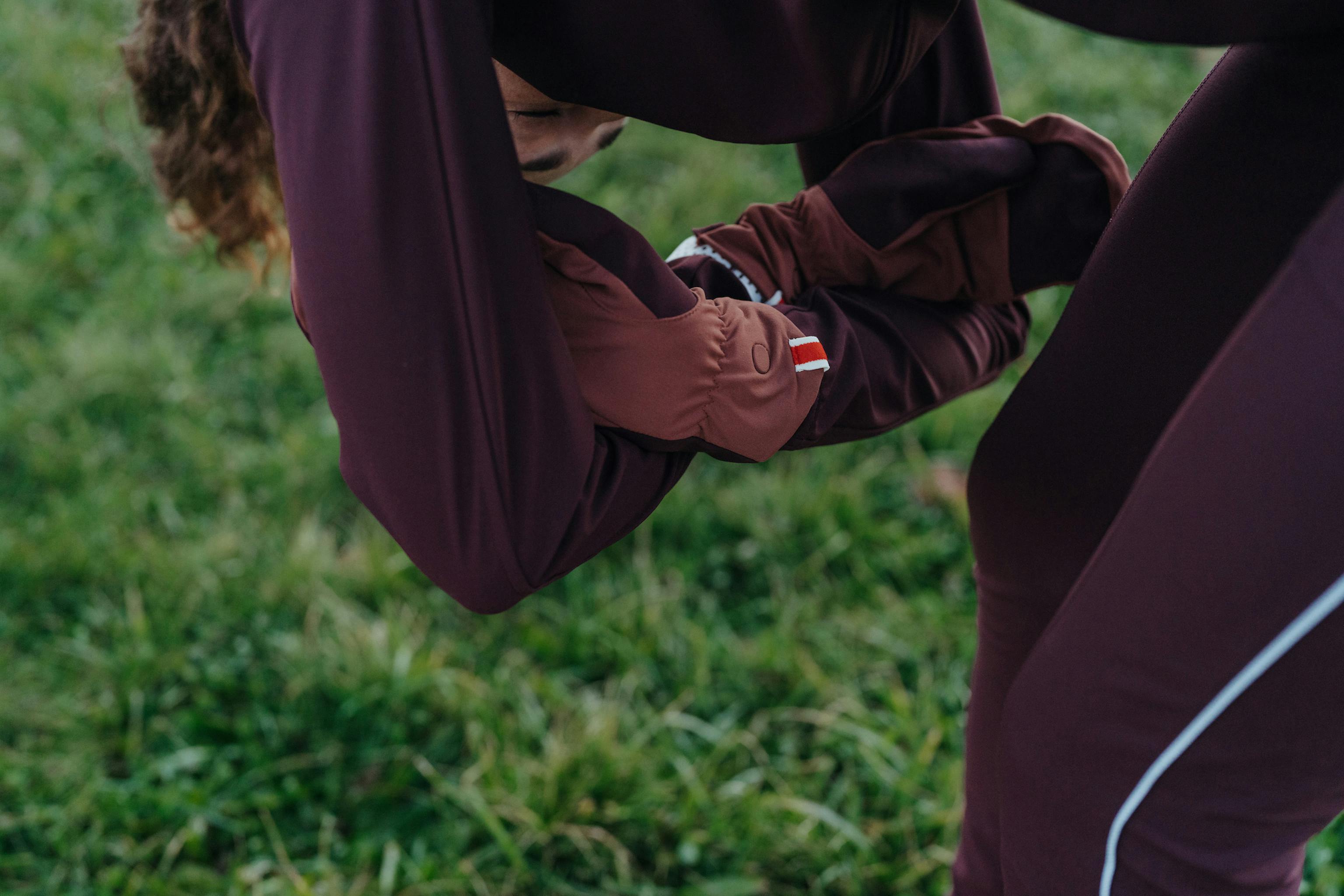 Internally Driven
Nothing is worse than losing a mitten. We included small magnetic fasteners in the wrist of each pair for keeping things together before and after the run.
Line it Up
On the coldest days, the combination of the softshell mitten and Merino gloves maximizes insulation and warmth. When the mittens come off, but the Merino wool gloves stay on, we placed pointer finger and thumb touch pads on the fingers to maximize utility with phone screens.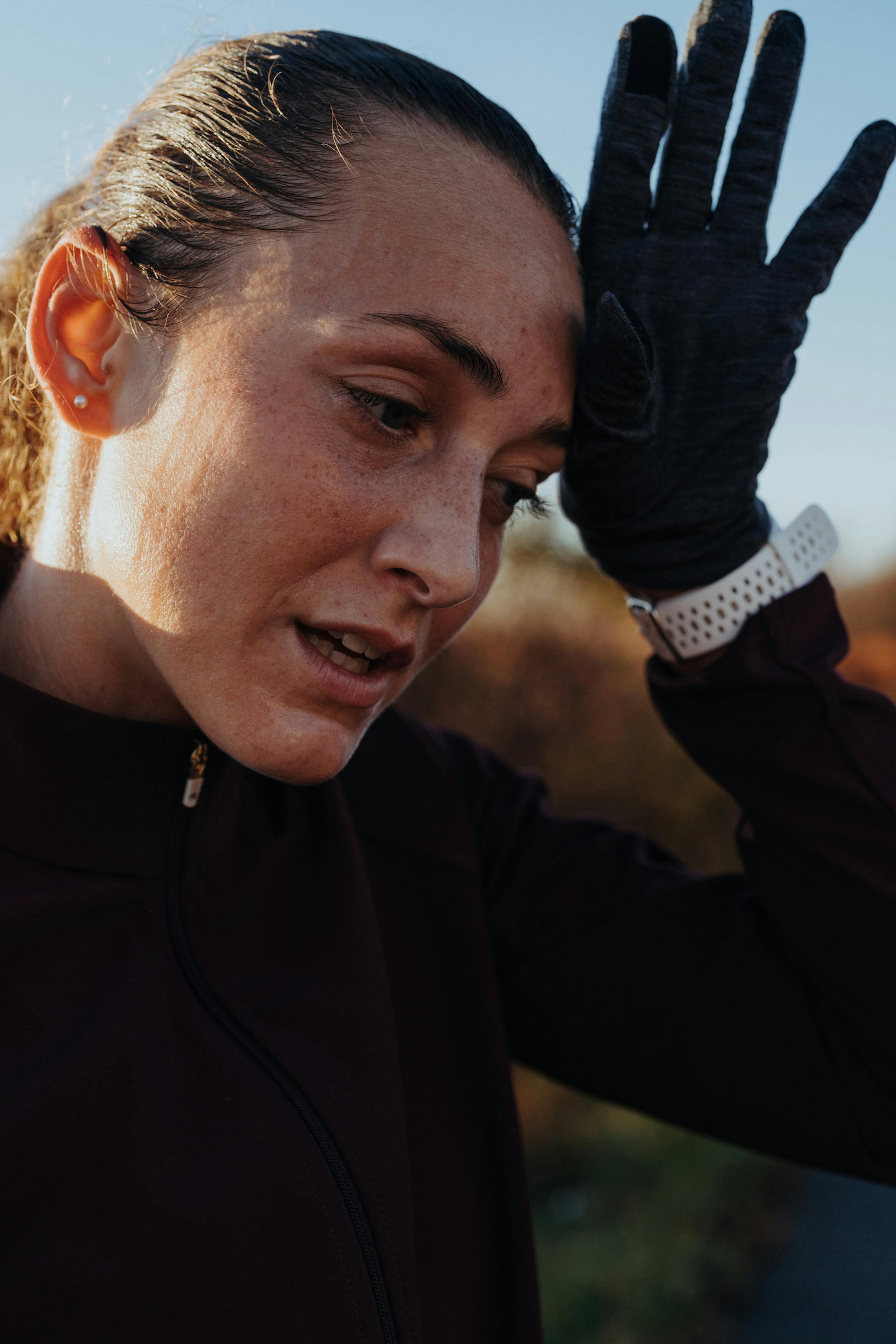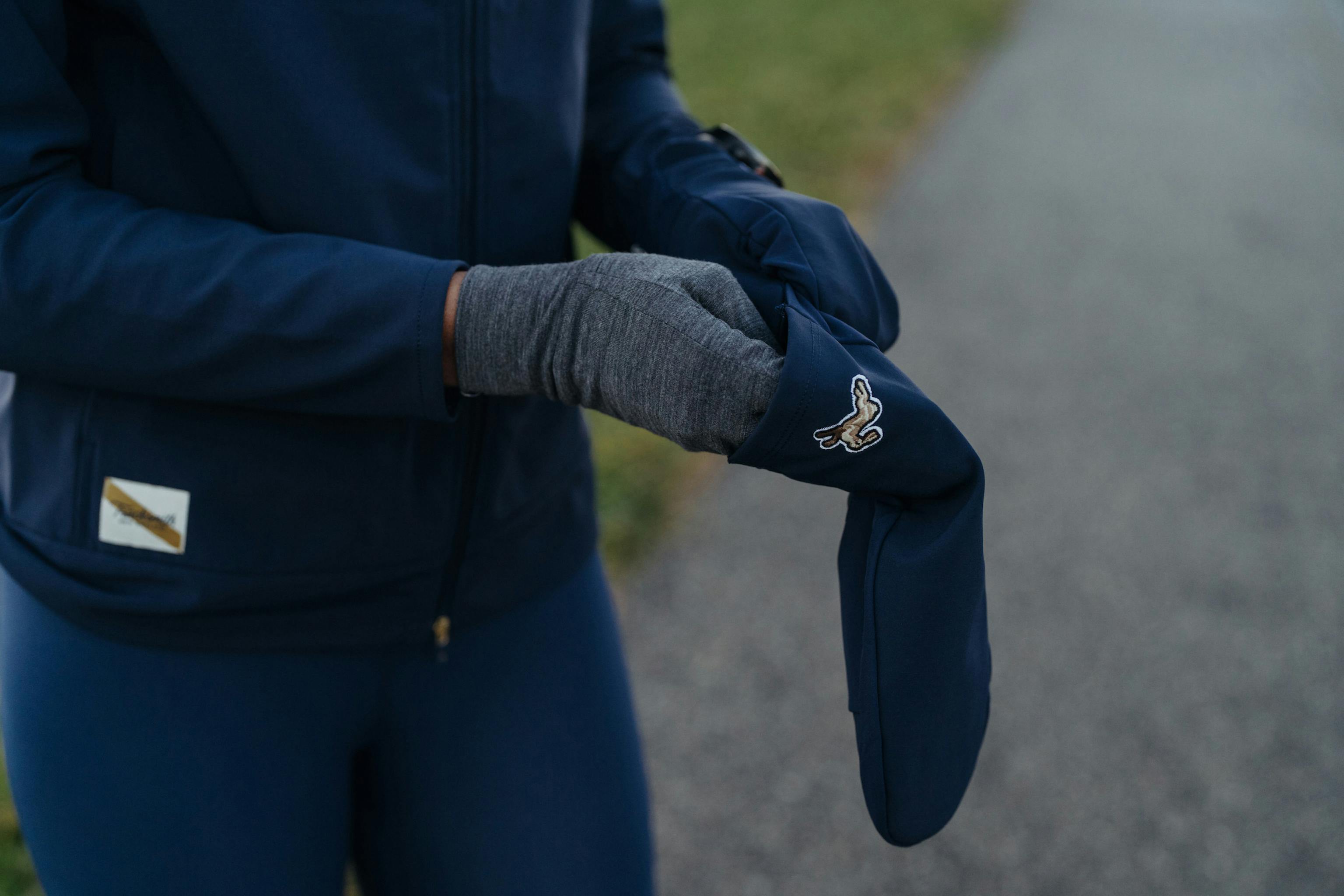 Mittens, a History
Mittens have been a cold-weather necessity for thousands of years - some of the oldest known versions come from medieval Latvia. For centuries, the mitten was the cornerstone of Latvian women's wedding trousseaus and knit with unique and meaningful patterns.