TRACKSMITH X FORESTBOUND
A Run in the Woods Candle
With notes of sage and cedarwood, this handmade candle offers a soothing olfactory experience akin to running through New England woods.
A Run in the Woods
Against a cedar-lined path, our feet meet the earth. Each stride stirs plumes of a harmonious blend of sage's earthy aroma with the grounding hints of cedarwood intertwining with our movement. This action becomes a ritual, a testament to the natural world's embrace. The path, forest, and soil become our companion everywhere, infusing the air with a serene, ever-present connection to the great outdoors and its herbal perfume.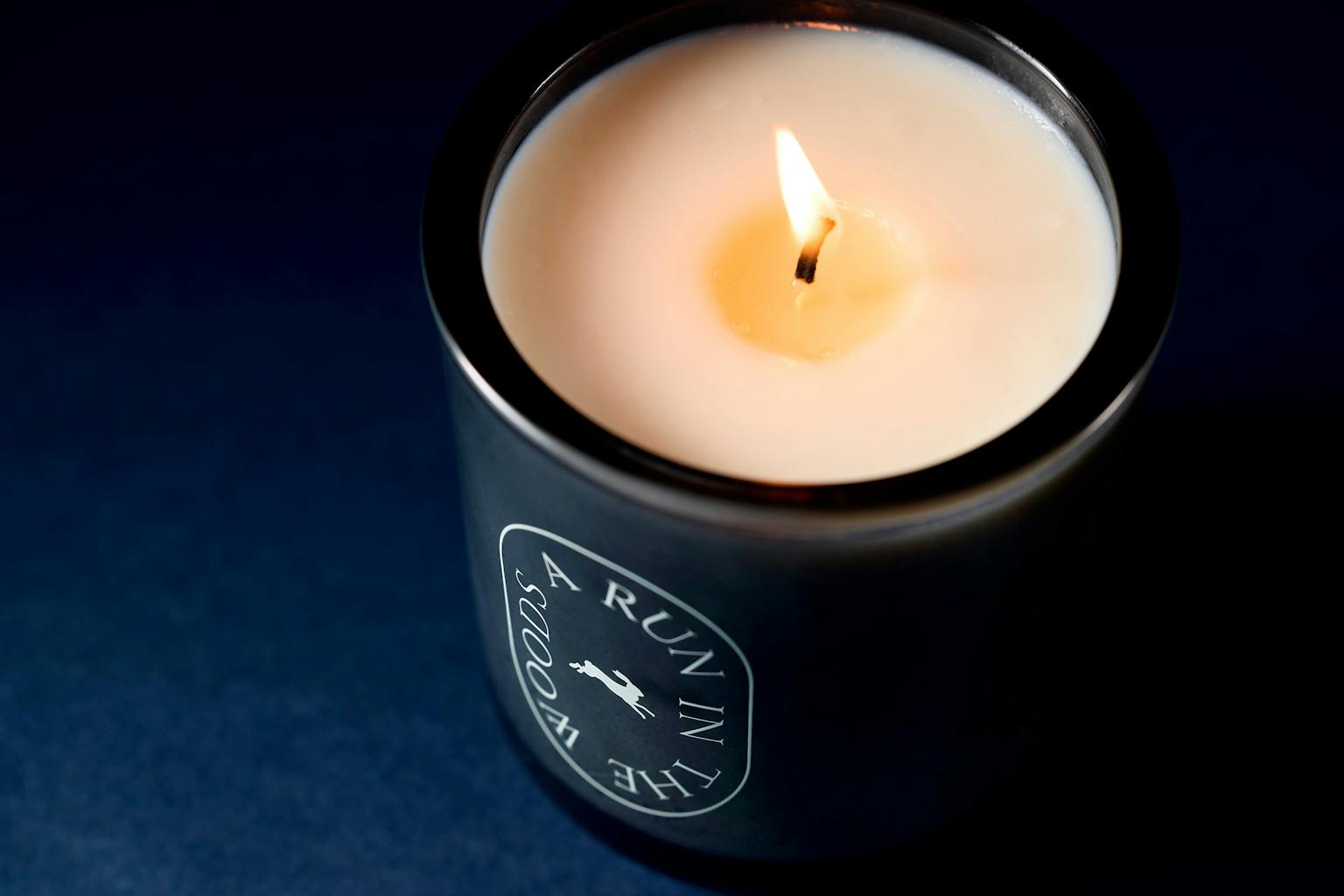 Sage, cedarwood, palo santo, clove and cypress. Grounding, earthy, herbal, forest floor, calming and nostalgic. Handmade Navy vessel and candle. Made with 100% USA grown soy wax and cotton wicks for a clean, eco-friendly burn.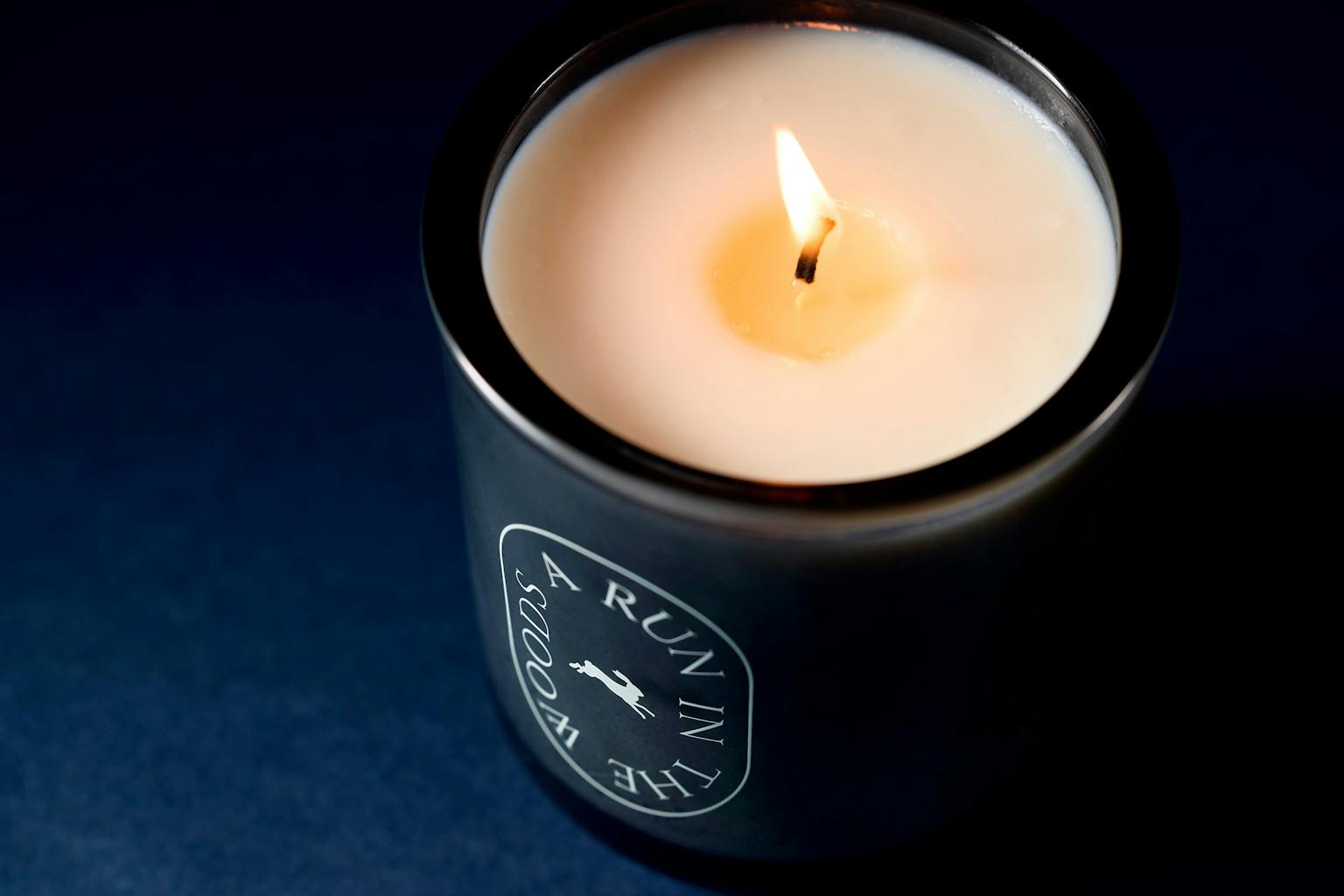 8.5 oz
50 hour burn time
Made with 100% USA grown soy wax and cotton wicks for a clean, eco-friendly burn
Free from Parabens, Sulfates & Phthalates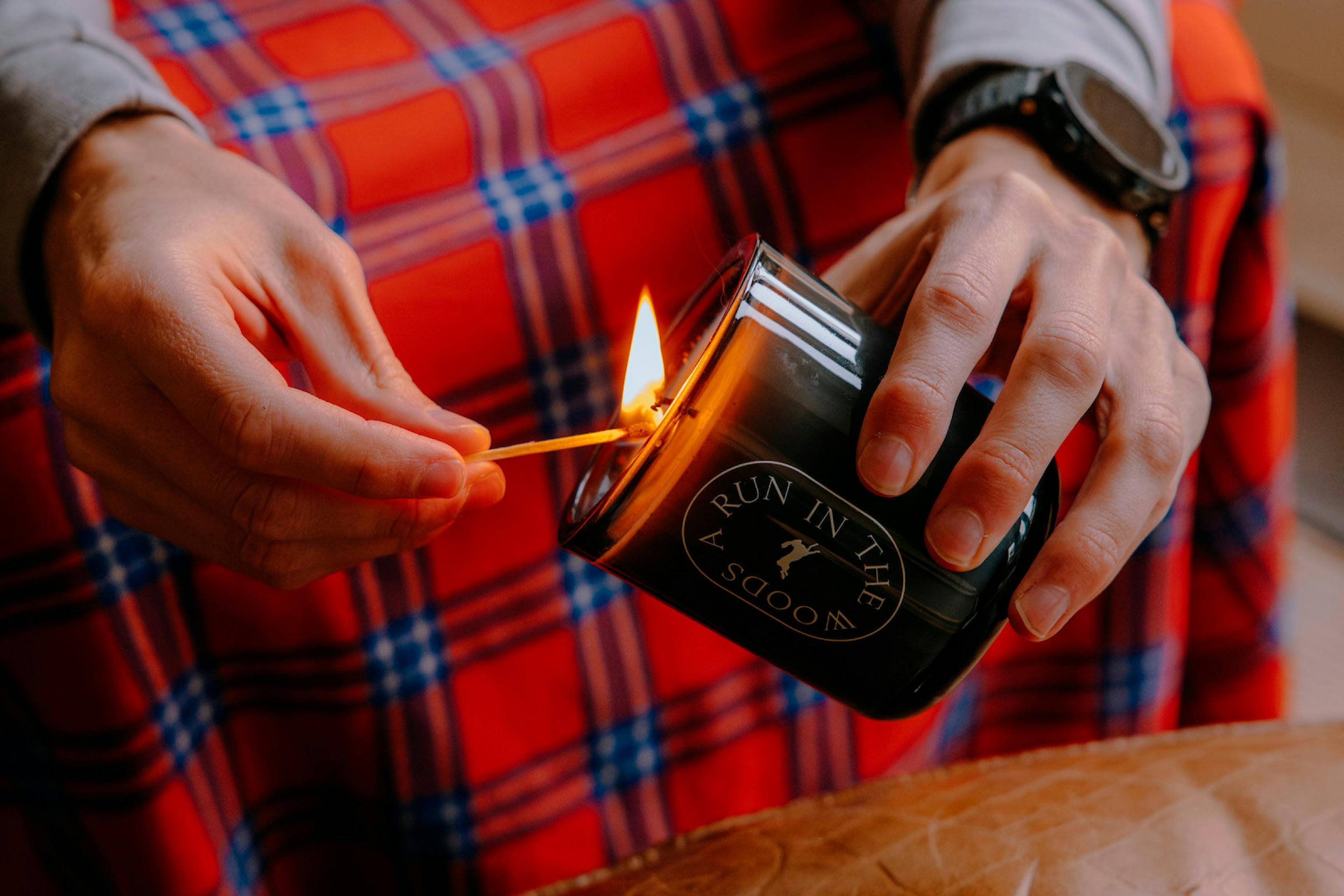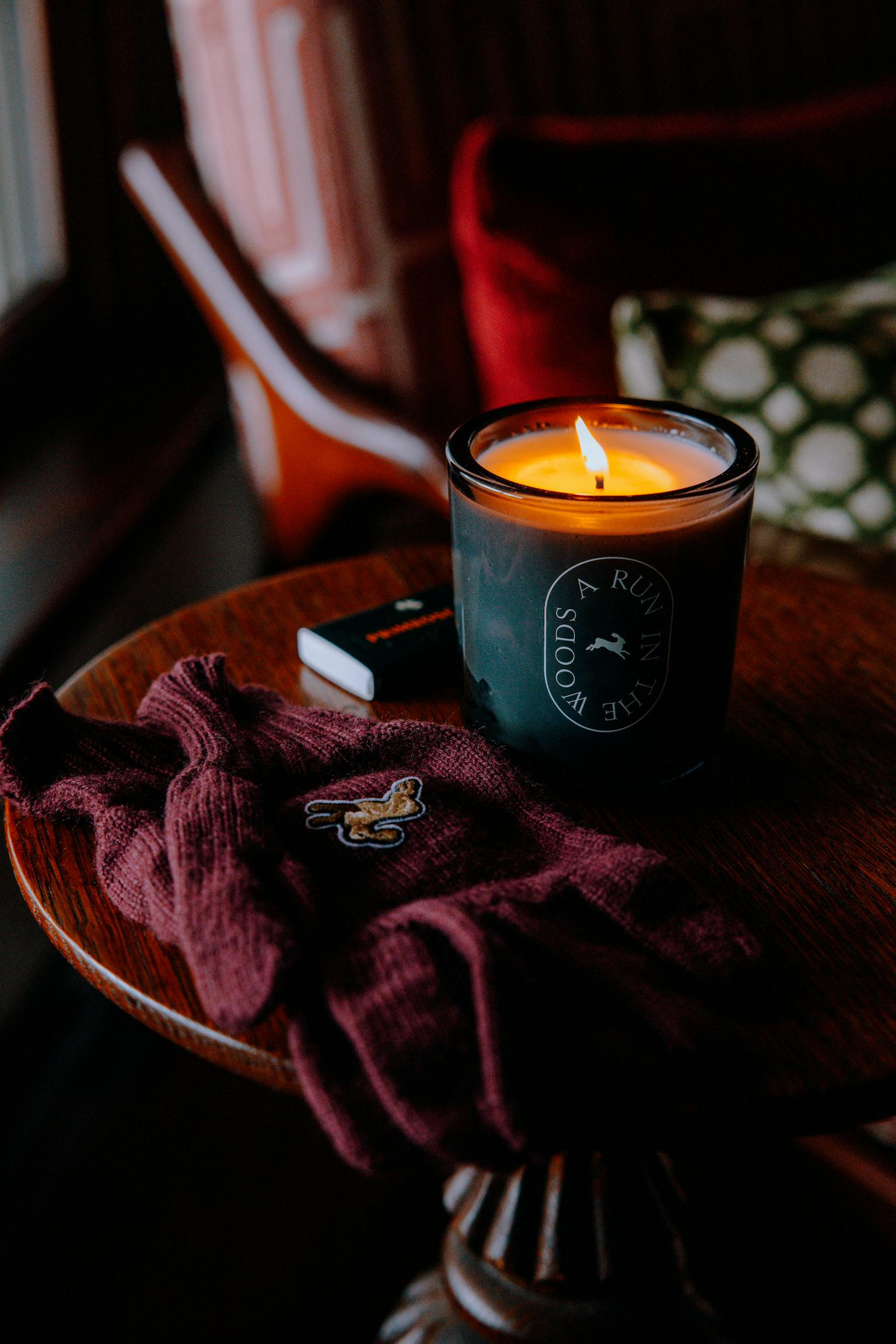 Forestbound Original
Alice Saunders started Forestbound in 2007 and operates a small studio in Amesbury, Massachusetts–near one of our favorite roads to run on Plum Island. There you can find her designing, cutting and sewing her bags and carryalls from salvaged textiles as well as creating a selection of home goods. A dedicated runner, when she's not in the studio, Alice scours the Northeast for unique and storied textiles that she thoughtfully re-works into something new, beautiful and yet fully utilitarian. In her passion for craftsmanship and quality, Alice embodies the spirit upon which Tracksmith was founded. We sat down with her a while ago to discuss her process and approach to running.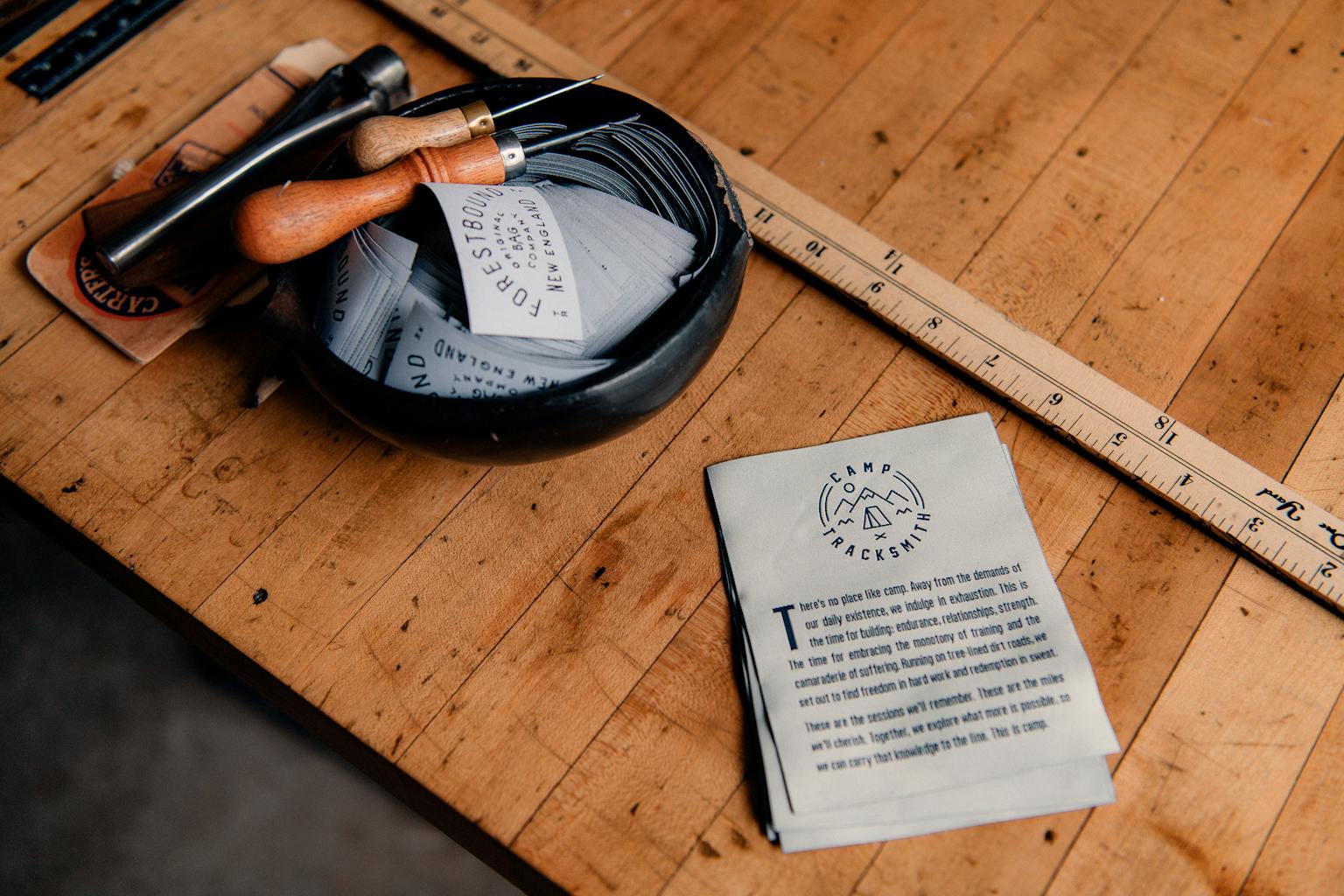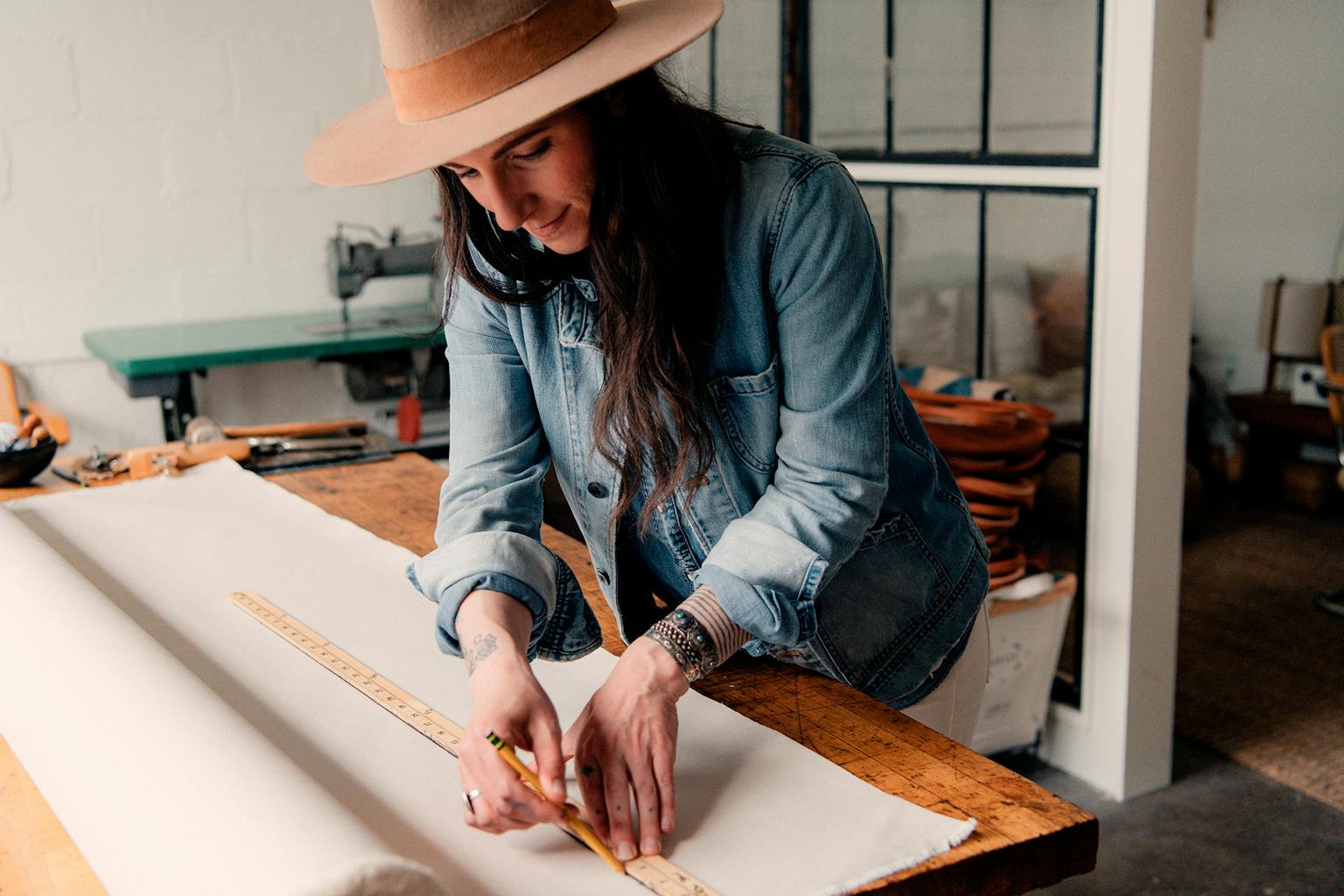 SHOP FORESTBOUND COLLABORATION