The Note You Play Afterwards
Angela Ortiz, the Brooklyn-based musician and OTQ marathoner on music and running
Words by Sheridan Wilbur
Photos by Caroline Tompkins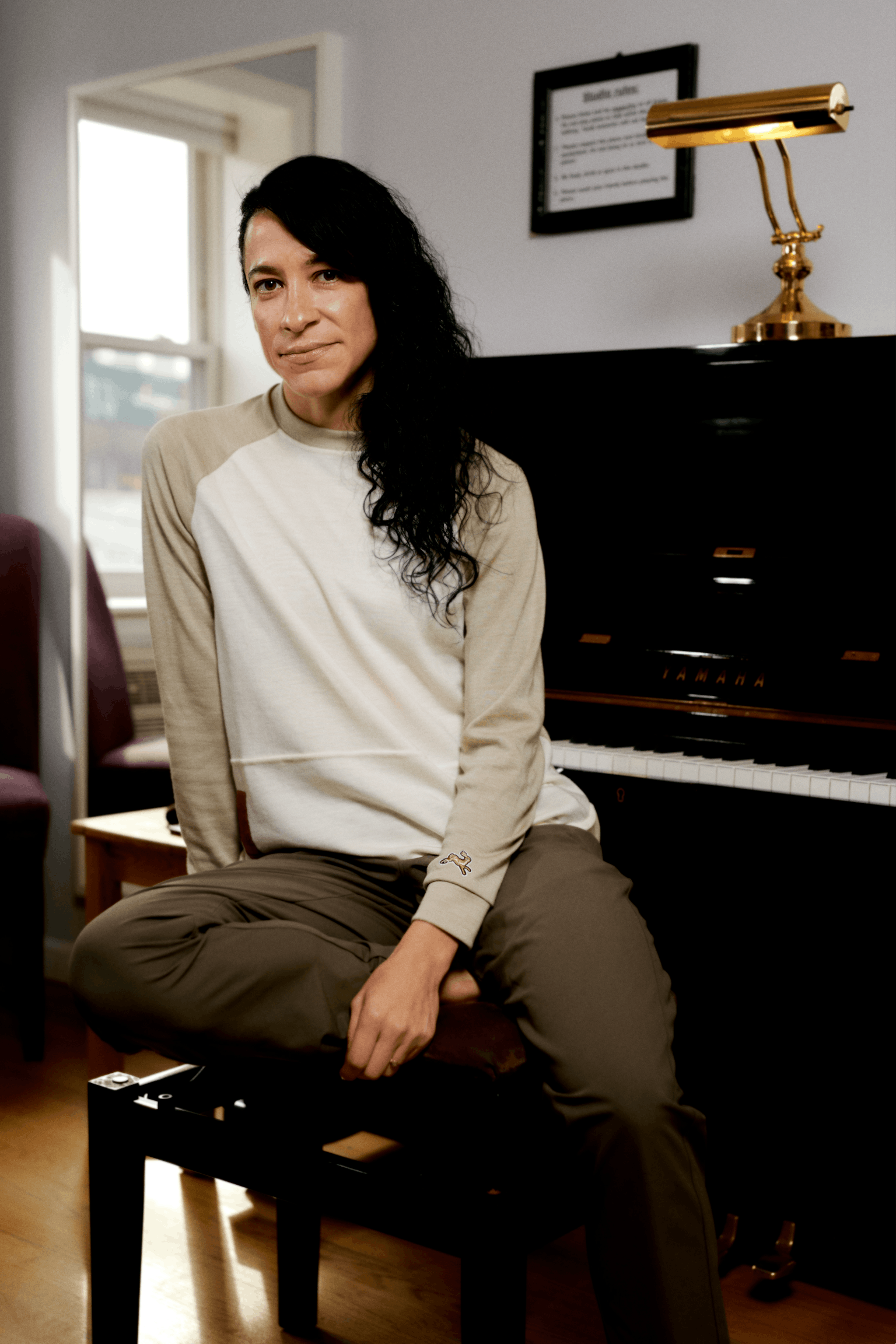 Angela Ortiz has been firm in her ambitions since she was young. At the age of just five, she told her parents she wanted to be a musician. "I never wanted to do anything else. I figured if Michael Jackson can do it, I could do it."
As a Latina kid in the 90s, her interests clashed with the values of her migrant parents, both of whom were teachers: "You should be a teacher. You should be a doctor. You should be," she says now. "I think most Latine parents want you to choose a practical route in life."
Ortiz has never been one to go with a practical version of reality. Now aged 40, she's a professional musician in New York, with her own studio and writing credits, as well as a sub-elite marathon runner, having competed at the US Olympic Trials in 2020. None of it came easy – nothing worthwhile ever does.
I: Beforehand
Ortiz shares anecdotes of being a Latin kid in Cuba, the town in upstate New York. There weren't many other Puerto Ricans in that part of the state, but Ortiz says she never felt a huge divide between her family culture and the culture of other families in town. She admits, the full plate of rice, beans and chuletas at lunch probably seemed weird to her friends, but they all ate together anyway. "Kids don't really care what your background is, we just wanted to watch Newsies, drink Dr. Pepper and sprinkle glitter all over everything."
At eight years old, Ortiz began her first foray into songwriting and arranging, developing her own taste. "I had to strike out on my own and figure out how to do it," she says. She idolized the American singer-songwriter, Tori Amos: "The way she used her piano to harmonize her voice, the way she could make these big feelings come through with just the sound of her piano, her voice and some strings, fascinated me." Ortiz devoted endless hours to her craft. "I used to try and strip every song down and learn each part so that I could understand how it all worked together." She would obsessively try to recreate songs with two tape decks placed side by side; record onto one tape, then play it back on one tape machine while recording over it onto the other with her voice, keyboard or drum machine. "Like, this really shouldn't work, but it does, why?," she says. Today, Ortiz maintains her curiosity about the way layered sounds are able to harmonize with each other, while retaining their own personalities. That's something she carries over to other competing and complementary interests in her own life.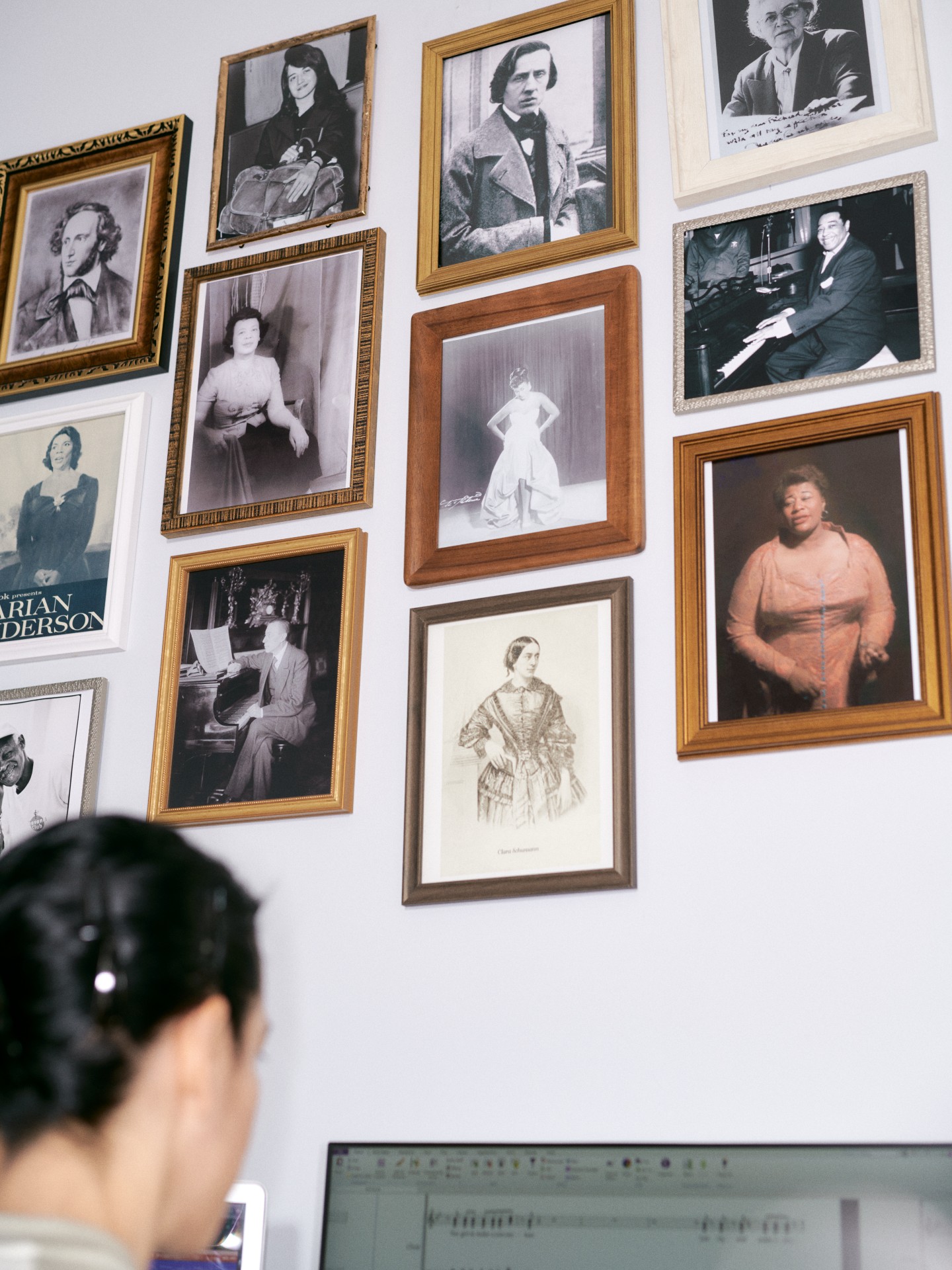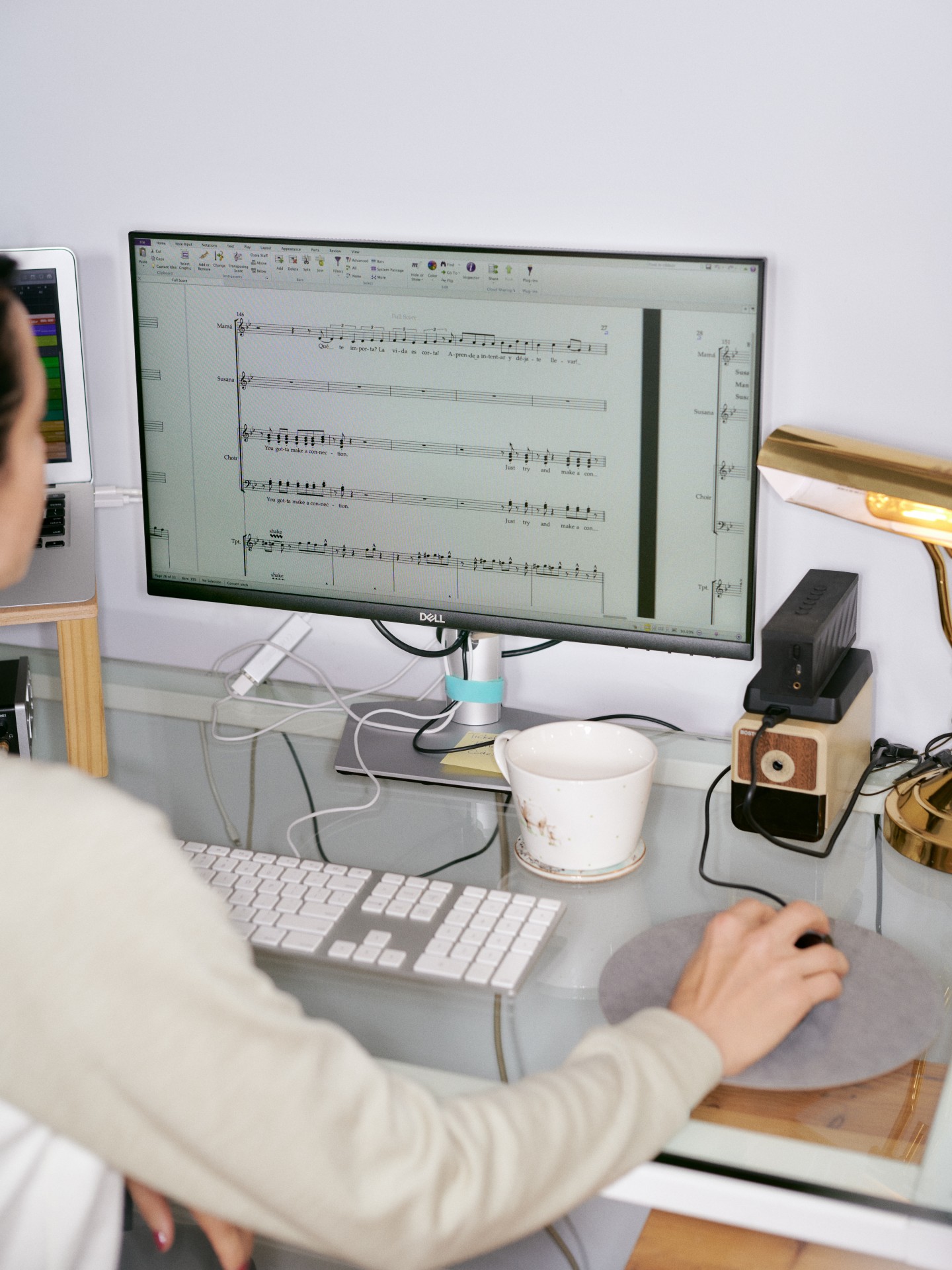 In high school, Ortiz was a soccer player. She was performing a routine drill at practice when her teammate kicked the ball at the exact same time as her, the impact of the collision breaking Ortiz's fibula and tibia. Her teammate never even touched her directly. They just kicked the ball with simultaneous force. "The other girl was perfectly fine! I guess I just had weak bones," she says. A fractured leg took her out of an entire season; she wore a cast all the way to her hip for three months. "After that, I was like, 'Maybe I should try a non contact sport?'" That's when she became a runner. Senior year, she tried out cross country and started to race. Ortiz loved the team aspect, but when she got to NYU, she didn't join the cross country team; redirecting her performance energy into music. "Nobody goes there for sports anyway. So I just ran for fun."
When she was a teenager, Ortiz learned how to pair playing the piano with her voice, and admired Ella Fitzgerald. "[Fitzgerald] made me realize that the voice could be used as an instrument and not only as a way to tell a story and relay lyrics." Later, Aimee Mann, Ani DiFranco and Elliot Smith brought a sense of lyrical ingenuity that shaped Ortiz's storytelling ability and some 90s alternative bands captured a sense of raw energy transmitted through catchy melodic pop sensibilities (Weezer, Soundgarden, PJ Harvey). She admits she was a big fan of early 90s R&B girl bands (SWV, En Vogue, TLC), to whom she attributes her desire to learn all the possible vocal harmonies, figuring out how voices blend.
Ortiz's first music gig fell into her hands during her sophomore year of college. "I make a joke that it's probably the best gig I'll ever have." She was taking a class on sight-reading when her professor, Anne Phillips, was looking for some last minute singers to fill out the choir on stage. Phillips, who was the music director for "A Jazz Nativity," an annual Christmas show with high profile jazz artists, needed someone who could sight-read well (reading and performing music on sight, without hearing it or practicing it first). She asked if Ortiz would do it. "I was like, sure, whatever," she says. Ortiz was thrilled though. That show included Lionel Hampton, Jimmy Slyde and a drummer named Tito Puente. Puente, Ortiz says, was "The Musical Pope" in Latin music. "Like if your mom has nice china, you'd take that out when Tito Puente comes to dinner." Puente, also of Puerto Rican descent, has been credited with bringing Latin music to a mainstream American audience. Ortiz got to be on stage and play with this legendary musician, before he died in 2002. Admittedly, she didn't get to hang out with Puente after the show, but she did receive a hug from him. That was enough: "For a Puerto Rican who my dad would listen to when I was growing up, getting to actually see him and realize he's a real person was... unreal."
A few years after graduating with a degree in music from NYU's Steinhardt, Ortiz toed the line again. A friend, who was part of New York Road Runners, invited Ortiz to a four mile road race. "I was like, 'Ok, I'll go. I'll kick your ass.'" Quickly after the start, Ortiz got a horrible side stitch – she hadn't competed since high school and had forgotten the patience required in a race. But she wasn't defeated. It motivated her to sign up for more races. "That's kind of how it sort of started the whole competitive thing," she says.
Her redemptive route back to racing offered benefits to her career as a musician. Both music and running require rigorous discipline and encourage a similar sense of unconscious competence, or flow, when you step up to perform. And if you're on stage and you're playing for a few hours, you need to be somewhat in shape. "It's nice to have that thing that keeps your lungs working. It keeps you alive," says Ortiz.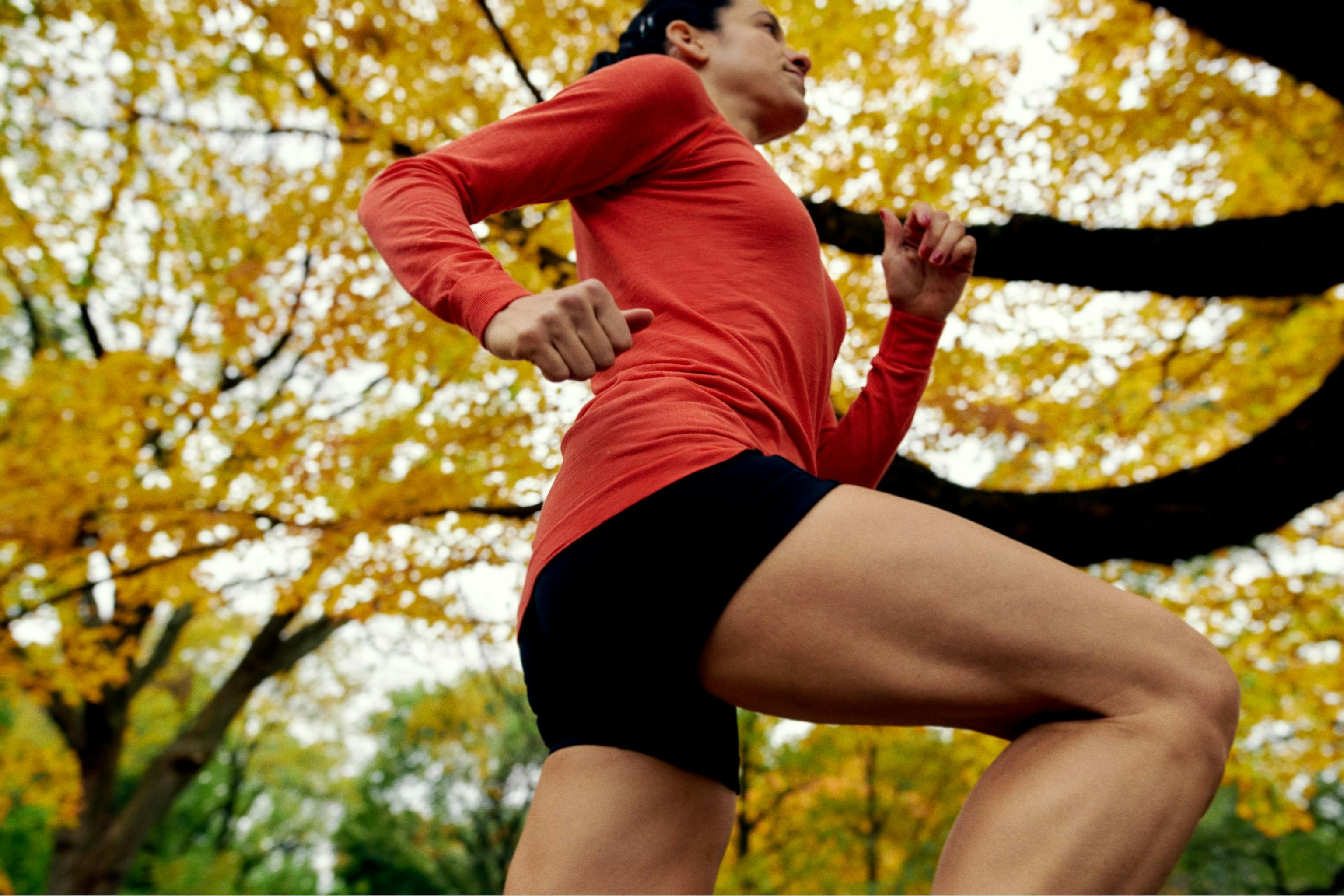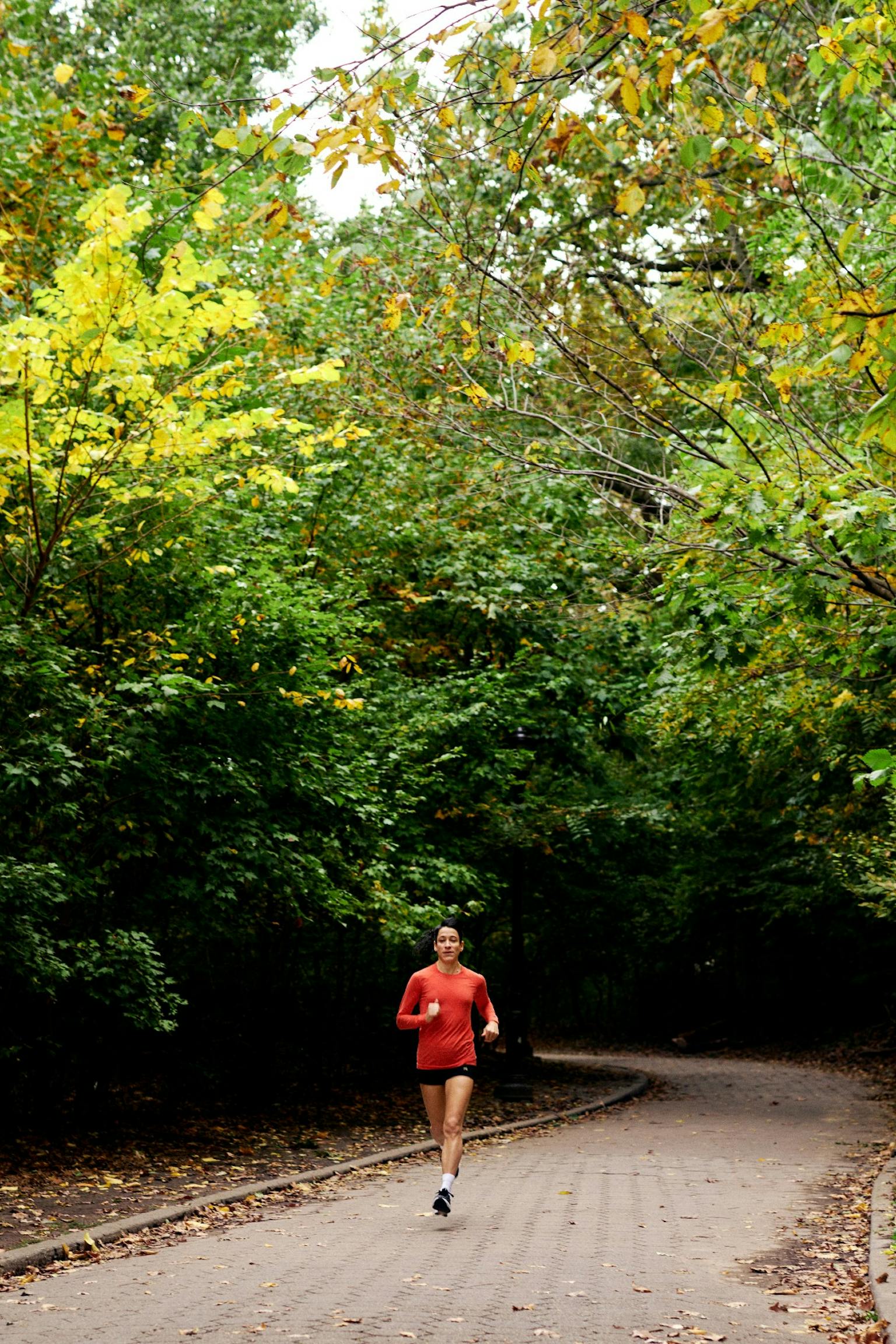 That uncompromising will that led to Ortiz making it as a professional musician was also responsible for propelling her into the ranks of semi-elite marathoners. Without a brand sponsor or formally organized team, Ortiz credits people of eclectic backgrounds for her running success. Her coach was Mario Fraioli, the host of The Morning Shake Out podcast, and in 2017, she competed in the semi-elite section of the NYC Marathon, running fast enough to earn a spot in the U.S. Olympic Trials Marathon in 2020. That was her first race under Fraioli, and in the following two she ran after that, she went even faster. Ortiz qualified for the Trials with a time of 2:39:50 from the 2019 London Marathon. When Ortiz was too tired after running, her husband, Dimitri Moderbacher, also a professional musician, would cook, clean, make the bed; taking care of the often gendered domestic duties. "He's under the piano. He stays under there," she says.
In February 2020, right before the world as we knew it changed completely, Ortiz stepped to a cold and windy line in Atlanta, Georgia, to compete in what would become her last race. "The race itself was horrible. But getting there was really, really cool," she says. At the gun, Ortiz, along with 390 athletes, charged out onto a brutal course – through 30mph headwinds and monster hills. "I saw people drop out that were super strong and just couldn't deal with the wind. I understand dropping out, if you want to, but we didn't know there weren't going to many races for a long time." She reflects on the Trials as being probably the proudest moment of her career. She ran 2:47:01. "I think my performance was fine. It's kind of hard to top [the Trials] if you're not a professional runner. That's the pinnacle." And she knew her chances were on a clock.
Ortiz, who is 40, walked away from the U.S. Olympic Marathon Trials and thought, "Okay, let's try something else." She has a sense of closure and composure that comes from being abundantly self-satisfied with reaching the desire of her day dream.
II: Afterwards
"It's not the note you play that's the wrong note - it's the note you play afterwards that makes it right or wrong." – Miles Davis
Running was never Ortiz's only shot at making a name for herself, so the pandemic lockdown wasn't a decisive blow to her career. Rather, stay at home orders prompted her to reestablish her relationship to running; running as a form of pleasure when people weren't sure if they should be outside. She started running on the treadmill in her basement. "When I'm down there, I definitely listen to music because otherwise you're just staring at a brick wall for an hour. Torture," she says. Sometimes she'd run and watch La Reina del Sur, a Spanish soap opera that she calls a "stupid telenovela" but also genius, because there are "five million episodes per season," welcoming the plethora of entertaining distractions.
During lockdown, Ortiz spent a lot of time in her own brain, writing. She wrote mostly on her own, but sometimes she'd work with other collaborators (lyricists, book writers); Ortiz is a member of MUSE, Maestra, and BMI trade organizations. She says, "Everything is always in development, you're always developing things. There's always 'this musical I'm trying.'" As the pandemic leaves our daily existence with resistance, Broadway shows forge ahead but Ortiz remains as a steadfast work in progress.
At the moment, Ortiz is composing a song cycle – a collection of songs loosely related – for the musical, "Connections." She's working with her mentor, Alex Lacamoire, a song arranger and recipient of multiple Tonys and Grammys, known for arranging music on "Hamilton," "Dear Evan Hansen," and "In the Heights" for guidance. Ortiz hopes to secure funding and produce "Connections" for the stage sometime in the near future. The musical is about the relationship between a mother and daughter after the mother develops Alzheimer's. "It's about the role reversal," Ortiz says. "When the child becomes an adult and the adult becomes a child."
Music, and the stories we tell through song, play an uncanny role in our lives. Ortiz understands the power music holds for the ordinary person. Years later, she remains connected to her father's influence and Latine roots, retrieving memories and sensations of the past through songwriting. Ortiz's father, who has Parkinson's and some related dementia today, was the impetus that led her to music. Her first taste of music came from salsa off her father's record player, listening to Tito Puente and El Gran Combo de Puerto Rico – the father and daughter duo dancing around the house together. "I've pulled from our relationship, how it's changed through what's happening to him, how he needs care. He won't like me saying that, but he needs more help now, so it's like, 'Oh, wow. This whole dynamic has changed.'"
Salsa is the sound she grew up with, and provides a wide foundation for Ortiz's ability to tell a story. She explains Latin genres have rules, and a specific form for each, but they're also very rhythmic; they have an introduction, then the musician sets up what's going to happen, and the rest of the song is the same chord progression. And since it's designed for dancers, like some of Ortiz's songs in "Connections," it could just go on and on and on and on. Within a loop, the singer has a window to improvise and elaborate more on their feelings and move the story forward. "You have so much time at the end of a [salsa] song where the band is just vamping and grooving, and the singer can go in any direction," Ortiz says.
While she admits Lin Manuel Miranda has the market cornered, she believes Latin music can frame whatever your story is for musicals. Ortiz's genre in music might be defiant to American pop, but she's forging a connection to her childhood and tying it to her present, while recognizing how a child's pursuit to connect with an aging parent is a universal experience. She recognizes this life cycle – when a parent needs us a little more – happens to most of us, but it's the duty of an artist to articulate a feeling and make it land for anyone paying attention. "Hopefully to create some kind of interesting environment," she says. The resulting collection of music in "Connections" is arranged cyclically, as if to defy any obvious arc to Ortiz's evolution.
Music is emotionally adhesive no matter what tempo. Ortiz has included one sadder song in her song cycle, which is just a normal song on string quartet. She also has an upbeat song about the mother, who's full of life before Alzheimer's. Ortiz says, "She's telling her daughter, like a Latina mother does, 'You need to get out more and you need to meet people.' She's telling her daughter how great life could be if you could just take risks and get yourself out there a little more." That song is obviously for dancing.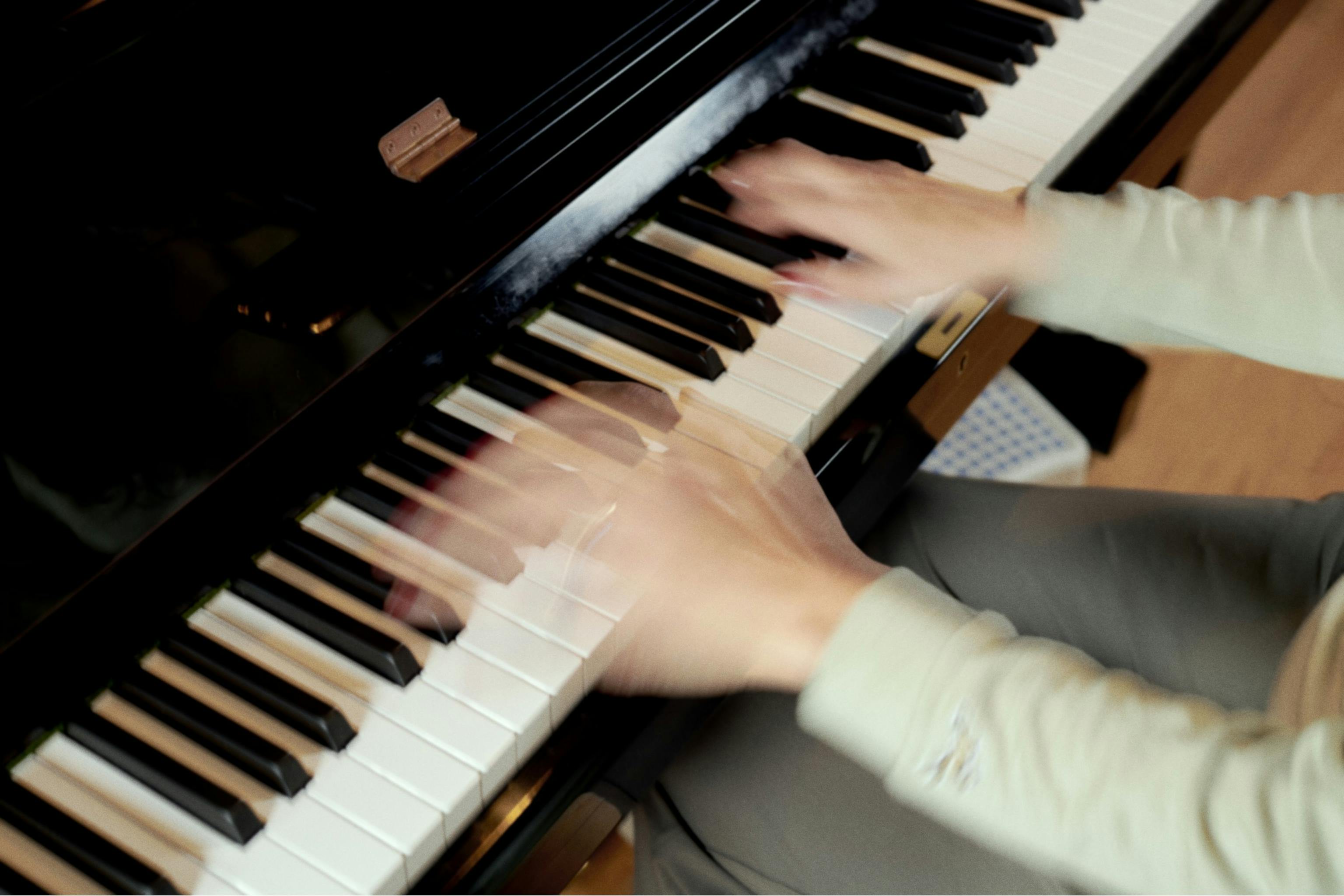 III. Now Playing
"Life is like a piano. What you get out of it depends on how you play it." – Tom Lehrer
Today, Ortiz continues to run and write, record and teach, just as she continues to breathe – it's just what she does. Ortiz makes her own schedule, having flexibility from owning her own studio, and varies her time between teaching high school kids, writing music for theater and performing in shows at night. It's a good deal: Ortiz continues to run, and has figured out the cathartic value of silence.
She prefers the emptiness of being alone with her thoughts as a way to transition from one gig to the next. "Most of the musicians I know run by themselves," she says. "Maybe it's just because a huge part of our job is the hang. You get somewhere, you set up and then you sit around and you hang out for hours until you play for 45 minutes, and then you hang out for six hours." She continues, "It's nice to go for a run by yourself because you just need alone time or some time to be in your own brain."
She likes teaching kids. Ortiz teaches young adults and teenagers who are preparing to audition for specialized art high schools that offer music programs in New York. They're really hard to get into because well, it's New York. "[Teaching] makes you articulate things that you just kind of know inherently. Having to articulate them makes you understand them even better." As someone who's chosen her own path, Ortiz has no problem layering one experience over another, or stripping one passion down to make room for something else. She demonstrates to kids that becoming a musician – a fraught pursuit that sounded bizarre and unrealistic to people around her – is possible. "It's definitely fun. I feel lucky to do the things I like doing."
She carries a sense of contentment without seeking to disrupt it.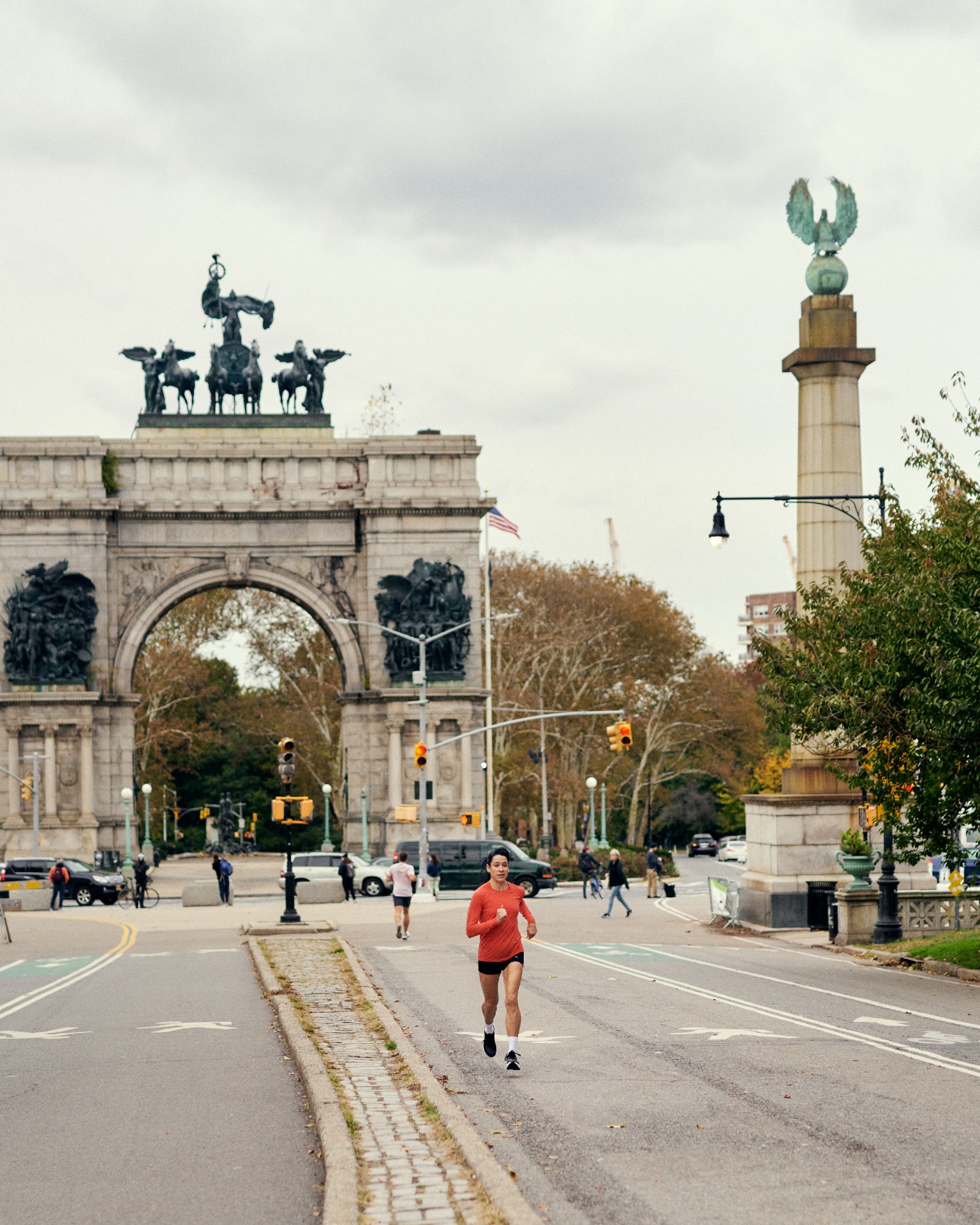 Follow Angela Ortiz on Instagram @ortizange, on youtube, or her artist page on Facebook.
Listen to her personal music on SoundCloud.
Listen to Williamsburg Salsa Orchestra on YouTube and Spotify.